Definition
What is email support?
Email support is a growing trend in customer relationship management. It is a customer support service where a representative doesn't need to face a customer to answer questions and solve complaints, but instead, it uses the email to interact with customers.
Most often, this kind of customer support isn't real time. It may take a few hours or days before a query or complaint is dealt with.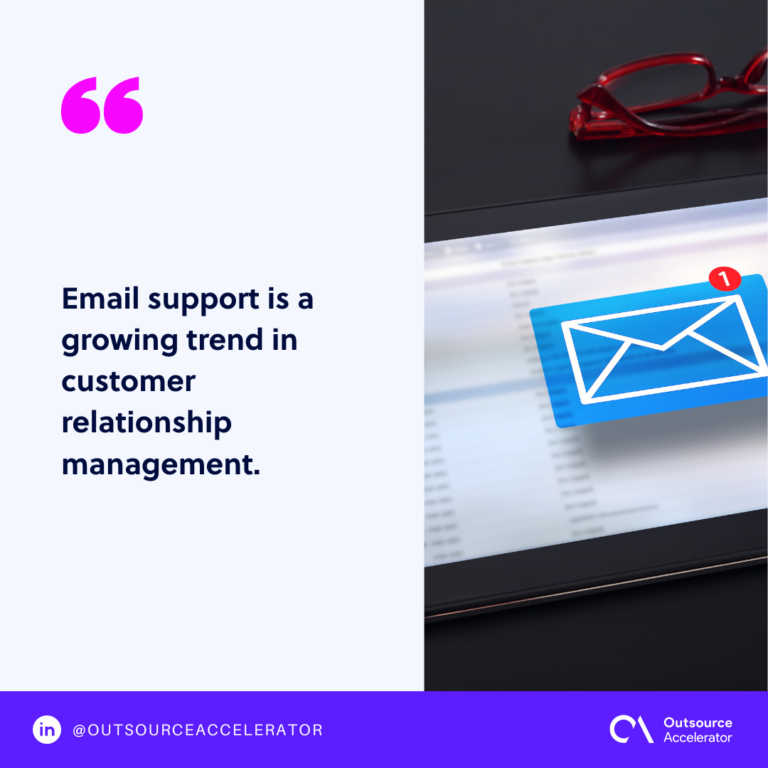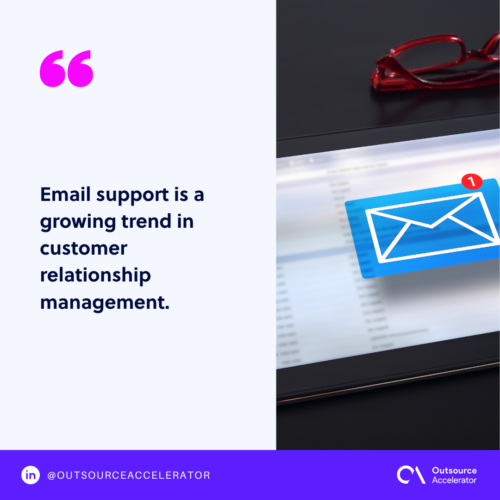 However, with the increasing demand for real-time solutions, businesses are ensuring that customers get their answers as soon as possible.
Email support provides an audit trail for businesses and teammates. It shows a thread where other team members can read and understand what's going and what has been solved.
The same member of the team doesn't need to attend to the same email thread. Others can step in depending on how critical the support situation is. Email support can improve the service provider's support system.
Outsourcing email support
Outsource Accelerator provides you access to great customer service representatives that you can outsource from the Philippines starting from $6 per hour, where you can save up-to 70% on staffing cost. We have over 3,000 articles, 200+ podcast episodes, and a comprehensive directory with 700+ BPOs… all designed to make it easier for clients to learn about, and engage with customer service outsourcing.