Cloud staffing solutions in the new normal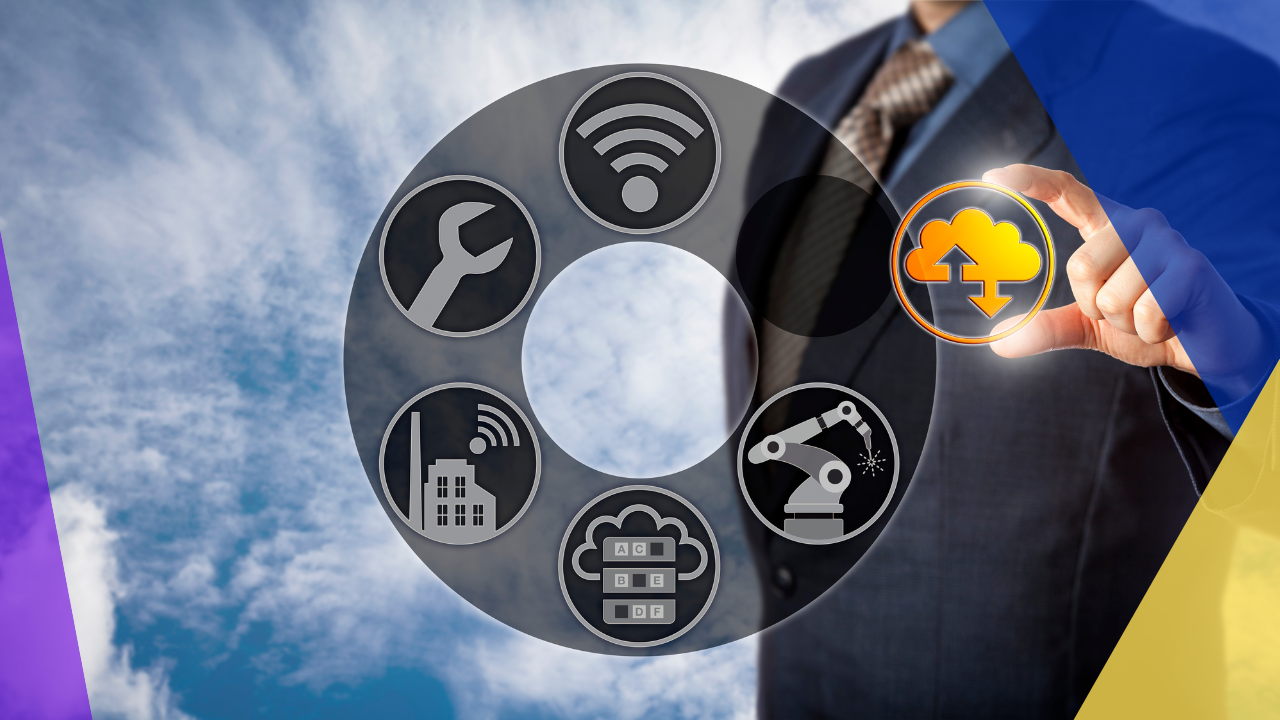 The COVID-19 crisis has shaken the world to its core and changed the normal that we're so accustomed to forever. The next few years will be welcomed and filled with adjustments and innovations, as we try to recreate normalcy in a post-pandemic environment. 
The rise of remote work is one of the trends that came out during the pandemic. And in a constantly changing, technology-driven world, we can only expect more improvements, newer technologies, and workspace changes.
What's next for remote work?
More efforts to maintain work-life balance
Remote work has increasingly blurred the line between work and life, and companies are left with the responsibility of making sure that their employees are well-balanced. Before, BPO companies had gyms, pool tables, video games, and karaoke rooms in their offices to create balance.
Now that more than half of the workforce is working from home, how are companies going to adapt?
Businesses and corporations have pushed for work-life balance for as long as we can remember. However, as the world looks forward to working post-pandemic, they are forced to rethink their ways and come up with other strategies to promote and improve balance.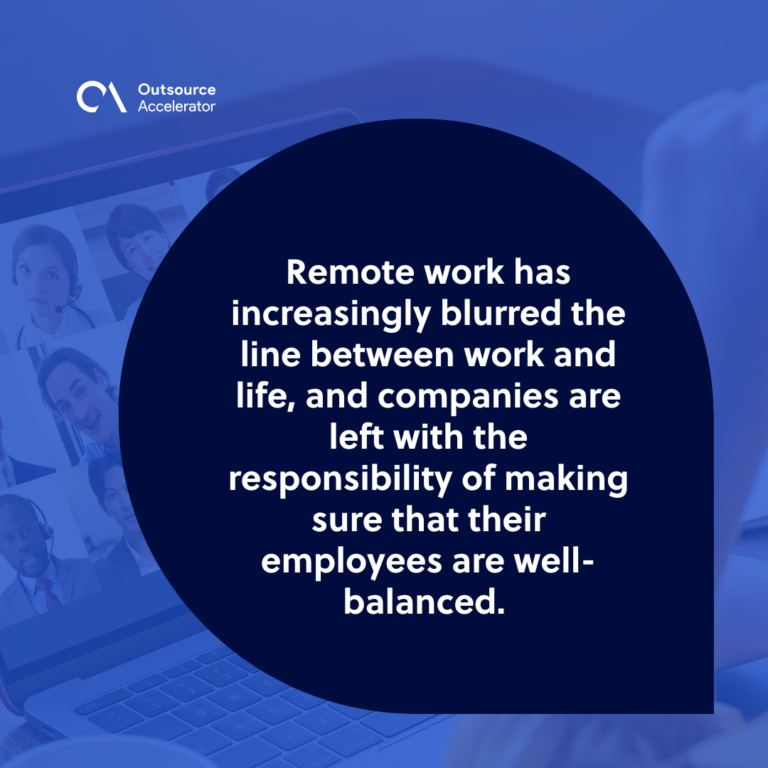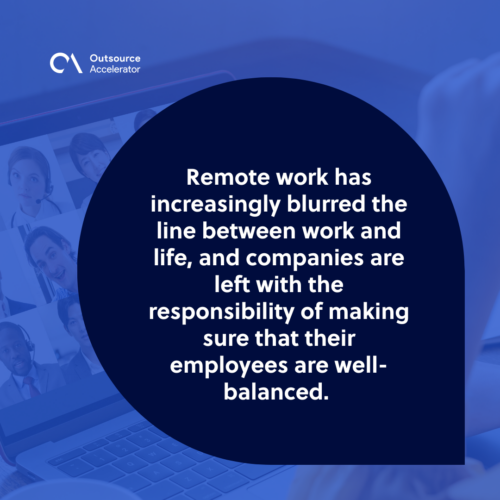 The rise of work automation, AI, and the cloud
The continued rise of the use of cloud, artificial intelligence (AI), and automation scares most people, especially employees. In fact, according to a survey by Demos, while the majority of the surveyed British employees are optimistic about technology, 35 per cent feel their job is at risk from this next wave of technological innovation.
Remote work will force businesses to adapt and dabble with work automation to efficiently complete repetitive, dangerous, and tedious tasks. Digitization, which is an extension of automation, converts information into a digital format.
The cloud, which refers to the servers accessed over the internet and the software and databases that run on those servers, is expected to play a significant role in working post-pandemic.
Why cloud service is the new normal
Anything can be done online; you can do shopping, wedding attendance, job interviews, doctor's appointments, etc. Whatever you do, especially during these times when there is a global health crisis, it is safer to do online. 
Cloud service refers to the wide range of services delivered on demand to clients over the internet. Even after dealing with the adverse effects of the COVID-19 pandemic, the business must go on.
There may even be a trend of rising numbers of companies looking to expand on a limited budget. Cloud services can help in providing skilled workforces supported by custom software, procedures, and processes specifically tailored to their exact needs.
The new normal calls for a more efficient and cost-effective work environment, which can be achieved with the help of automation and cloud staffing. As more companies face working post-pandemic head-on, the more they'll realize the need for cloud staffing services.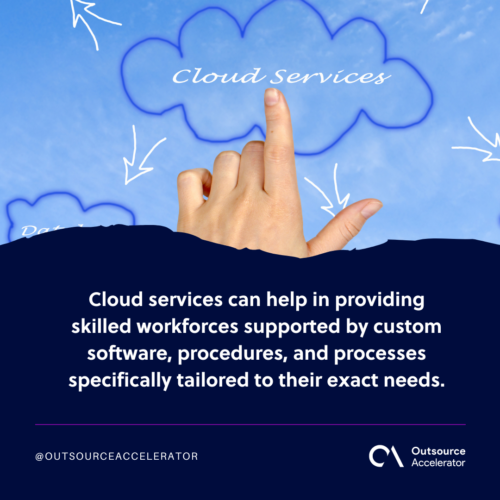 How cloud staffing is changing the landscape of work
Contrary to popular belief, cloud staffing can actually create more jobs and provide collaboration between employees. Here is how cloud staffing is changing the landscape of work:
Being provided the right staff
Cloud staffing and recruitment will give businesses access to fully dedicated workers or teams to help with their business needs. Applicants who will be part of your team will undergo comprehensive interviews, exams, and necessary training to ensure that they'll provide the best service possible.
Reduced employment costs
Whether we'd like to admit it or not, budget plays a huge role in decision-making. Through cloud staffing, businesses can save up to 70% on labor costs and overhead expenses while still enjoying the services of a skilled workforce. 
24/7 staffing
Gone are the days of weekday 9-5 staffing. During these days when business functions have to be up-and-running 24/7, cloud staffing can let your business enjoy the services of a flexible and dedicated staff 24/7/365.
Cloud solutions for your business
One quick online search for "cloud solutions" and you'll be swarmed with results and a huge number of outsourcing companies willing to be chosen as your next outsourcing provider.
Where do you find dedicated, proficient, and experienced talents that will bring value to your company?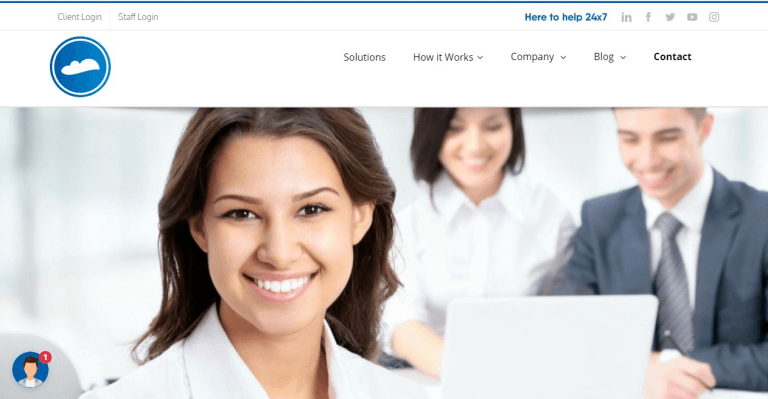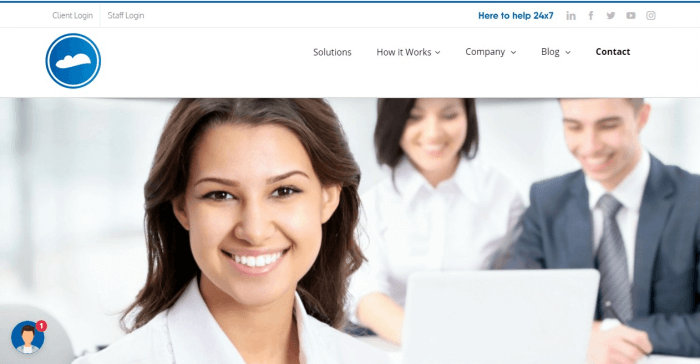 Cloudstaff is your trusted outsourcing partner that can help your business grow and flourish by providing cost-effective resources and scalable solutions that are efficient, cost-effective, and time-saving. 
Cloudstaff is committed to innovation and technology and is continuously expanding and redefining outsourcing and cloud staffing. Here are the key benefits of working with Cloudstaff:
Professional recruitment
Cloudstaff doesn't settle, because they know that finding the right people for the job is very critical for the success of your organization.
The firm's specialized software and testing procedures will ensure that aspiring candidates fit your company's culture, and have the right skill set for the job.
Rapid deployment
Cloudstaff has access to a pool of highly skilled and qualified candidates that can join your company as soon as possible. With the help of their account managers and recruitment experts, your brand new team can be up and running in a week!
Western management
Cloudstaff's Western account managers based in the Philippines are dedicated to working and coordinating with you and your team to help ensure communication and collaboration.
Flexibility
Cloudstaff knows the significance of scalability and flexibility when it comes to handling teams. No need to worry, as the firm offers malleable solutions that enable you to scale your team as required.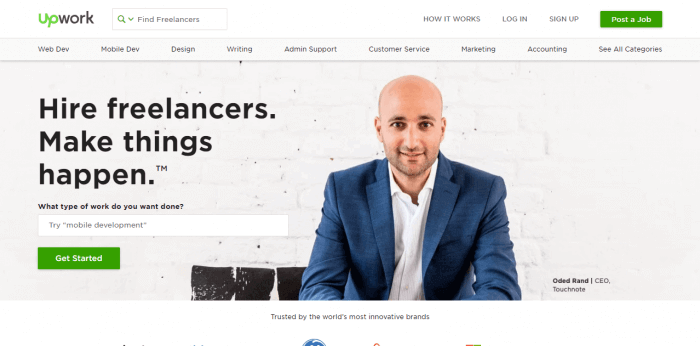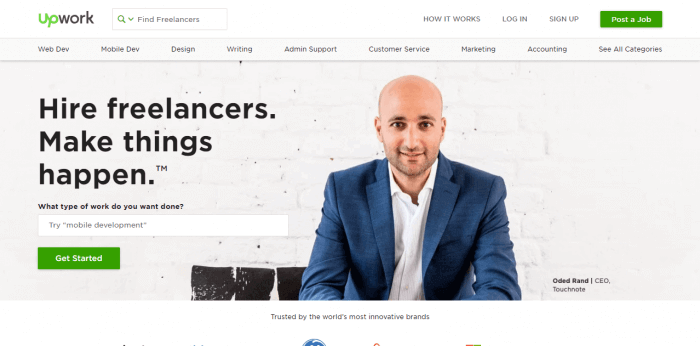 Upwork is a freelancing platform that "expertly connects professionals and agencies to businesses seeking specialized talent." Trusted by more than five million businesses, the platform lets business owners hire talents for complex projects, short-term contracts, or longer-term contracts.
With Upwork, employers can find talents by posting job opportunities on the site for free. From there, they will receive bids and proposals from aspiring candidates that they can interview and hire. The website can also be used to chat, video call, share files, and track projects.
Upwork charges contractors a five to 20% service fee depending on the total amount they've billed with the client.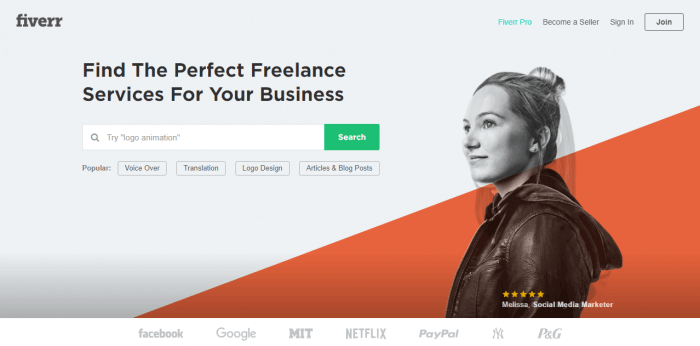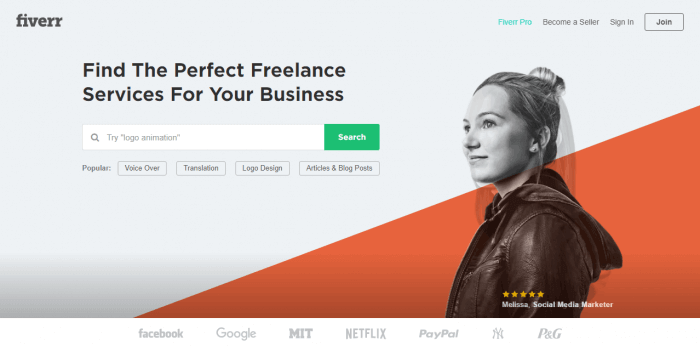 Fiverr was launched 10 years ago and has grown to be one of the world's largest online marketplace for freelance services. Services offered on the platform, which include digital marketing, voice-over, writing, and graphic design, initially started at a base rate of US$5. In 2013, Fiverr lifted the base price and started allowing freelancers to charge their own base prices.
Signing up to Fiverr is free. Once signed up, employers can find the services they need by browsing the Fiverr catalog in different categories. From there, when employers have found out what they need, they can proceed to place an order. All purchases up to $40 are subject to a 2% service fee, while purchases above $40 will be subjected to a 5% fee. 
By using the website, Fiverr promises full transparency, VIP customer support, and improved billing options.