5 emerging cloud staffing trends this 2024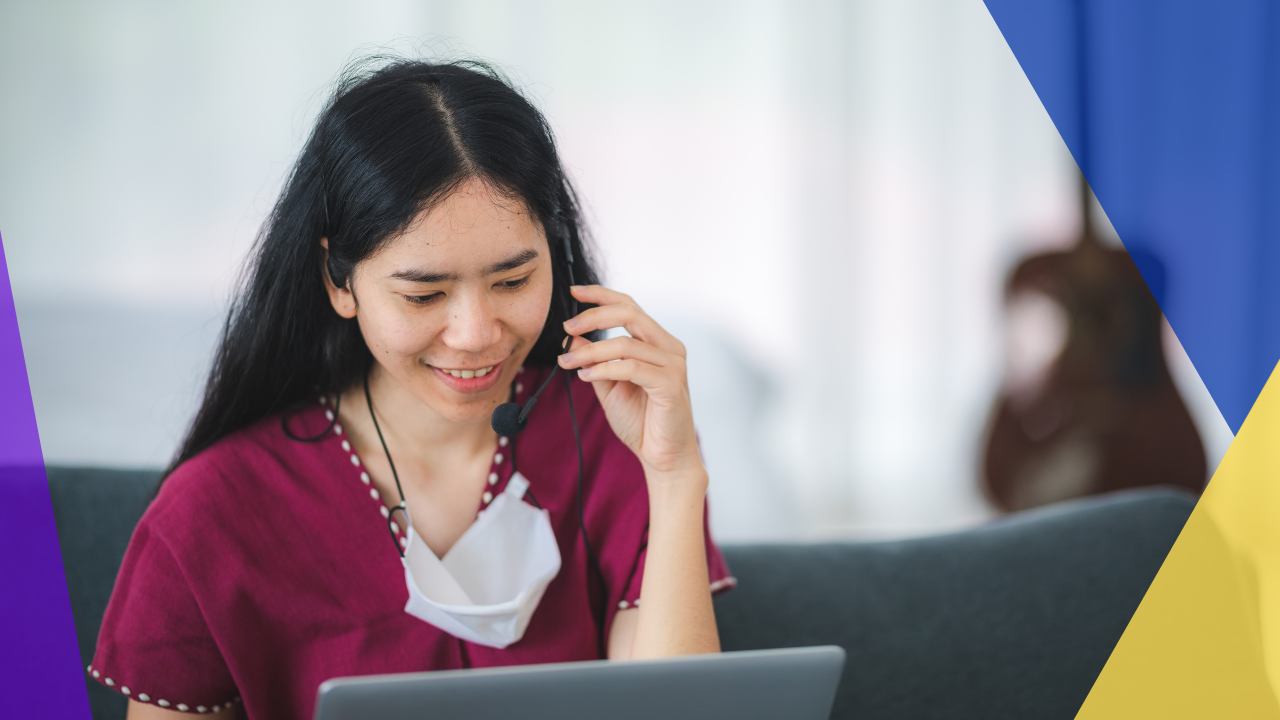 Cloud staffing has been advancing towards the mainstream business industry since the last decade. Remote work has been promoted in different organizations way before stay-at-home orders were enforced in the 2020 pandemic.
With this, new cloud staffing trends have also emerged and are changing the way businesses work and adapt to new technologies and developments. 
After all, being able to follow the latest trends can greatly help outsourcing companies in providing high-quality services and outperforming the competition.
What is cloud staffing?
"Cloudstaff" or "cloud staffing" refers to turn-key offshore teams. It means hiring remote employees at your preferred schedule outside of a traditional office environment.
This method of operation allows companies to work with efficient teams, without getting involved in the logistics of setting up and managing a team and providing the necessary facilities.
The term cloud staffing was originally coined by Cloudstaff Modern Workforce, a company that provides world-class outsourcing solutions for small and medium-sized businesses worldwide. 
Cloudstaff outsourcing connects you with professional, high-quality staff that will help your business grow while reducing costs. They are extremely reliable, fast to deploy, scalable, and could integrate seamlessly into your workforce.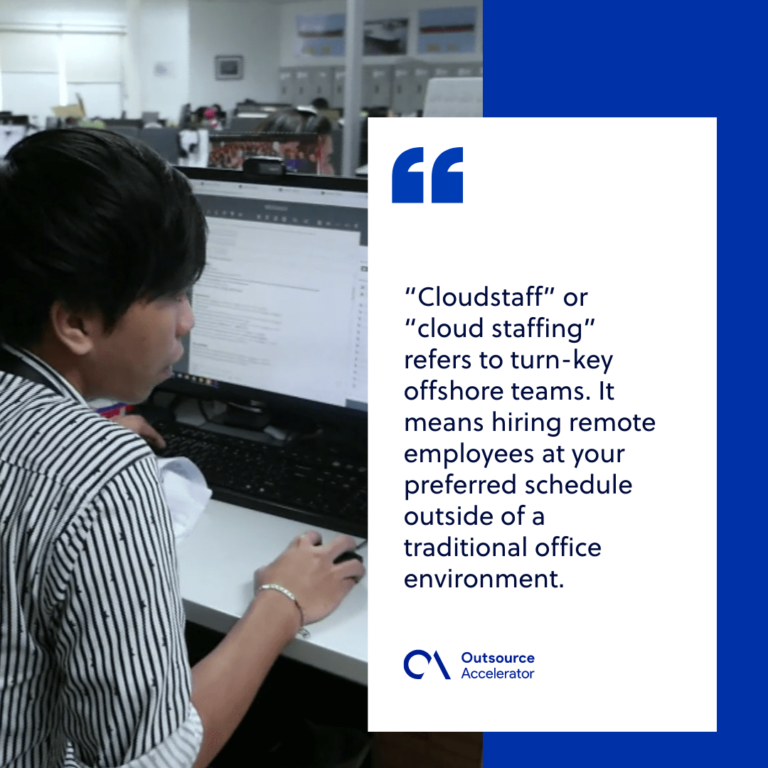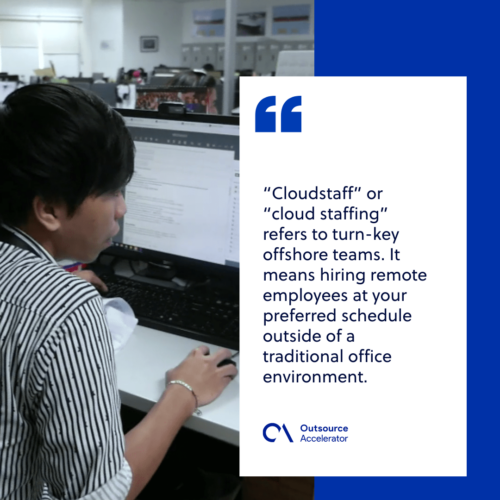 Top 5 cloud staffing trends this 2023
Cloud staffing has been a part of the modern business industry for a long time. Various outsourcing trends kept appearing, influencing the way providers expand and manage their services.
Outsourcing is one of the most flexible industries during the pandemic. Just like any sector, it experienced technological developments and advancements that changed companies' operations and services for the better. 
Here are the latest cloud staffing trends to watch out for.
Knowledge process outsourcing (KPO)
As different industries try to adopt advanced technology in their daily processes, KPO has started playing a significant role in outsourcing services this year.
Knowledge process outsourcing, or KPO, deals with specialized knowledge and problem-solving. It provides highly-skilled, specialized, or technical services at a low cost.
KPO includes services such as financial consultation, research and development, data analysis and interpretation, and technical analysis.
Robotic process automation
(RPA)
Robotic process automation (RPA) uses artificial intelligence in assisting businesses. It can also be called intelligent automation or smart process automation.
This allows anyone to create a set of instructions for a robot to perform. RPA bots can then mimic human-computer interactions to carry out a lot of tasks at a high volume and speed.
Additionally, RPA helps outsourcing companies accomplish multiple and repetitive tasks effectively and accurately. This can also work with human functions that help in increasing an organization's productivity.
Omnichannel experience
Having an integrated communication strategy across channels is important in providing a seamless service to customers. And that is what an omnichannel experience does. 
Omnichannel aims to improve customer experience by connecting a customer's journey through various channels of interaction. It helps clients continue their conversations and inquiries from one platform to another, without going back to zero.
This approach focuses on the quality of service. It brings customer interaction to in the clients' preferred platforms and creates a more seamless customer experience.
Staff upskilling
To be able to respond to the needs of existing and potential clients, the outsourcing industry must keep evolving. With this growth and development come cloudstaff with upgraded skills to showcase. 
Because technology is continuously rising, outsourcing professionals must have the ability to work with modern tools in delivering excellent customer assistance. Staff upskilling provides outsourcing teams with the knowledge to elevate their service.
BPO company leaders are upskilling their workforce by providing necessary training in multiple business processes. New channels of customer support—such as social media—and specializations are just some aspects that can become available with the right training.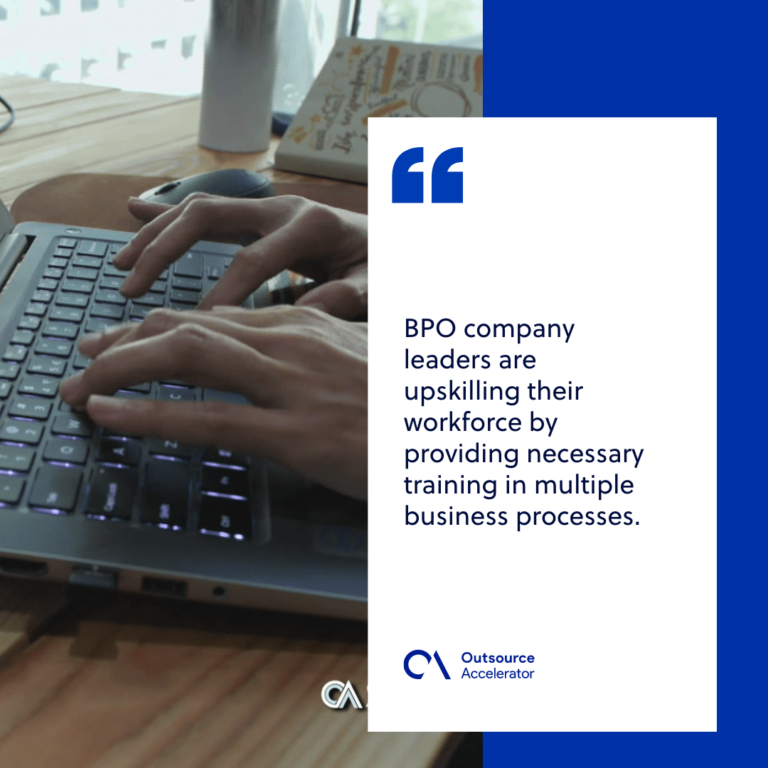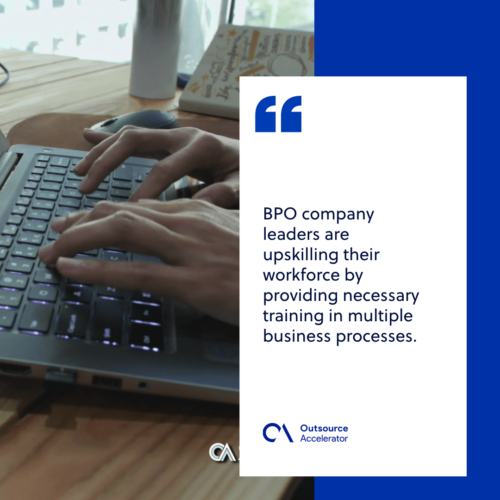 Cloud computing
Cloud computing refers to the act of delivering computing services over the Internet instead of physical servers or storage devices. This benefits companies by allowing faster access to resources, increased efficiency, and data security with low operating costs.
The recent pandemic accelerated cloud adoption as people mostly utilized the Internet for whatever they needed. As cloud services turn mainstream and in-demand, investing in them will benefit different outsourcing providers and BPO companies.
Third-party providers can rent out their IT infrastructure through a pay-per-usage model, giving a more cost-effective option to companies. With this method, organizations can scale up  operations without investing in expensive equipment.
The rise of the outsourcing industry during the pandemic
When the pandemic happened, everything changed in an instant. The health sector was shocked, economies were severely affected, and various businesses became uncertain of their future. 
Amidst all of these, the outsourcing sector managed to stay mostly unaffected. It became one of the most resilient industries during the worst of the pandemic and even aided businesses that faced staffing shortages and budget restrictions.
Companies that have not considered the practice as a major help to their operations changed their minds due to the pandemic. Since then, they've started searching for compatible third-party providers.
On the other hand, employees who were unfortunately laid off turned to business process outsourcing (BPO) firms for new opportunities as cloudstaff. 
Though not a new concept in the business world, cloud staffing had a noticeable rise last year. The latest cloud staffing trends could help ease the communication between local and remote teams. Through these, the practice becomes one of the practical solutions for businesses to cope with any economic challenges.