A simplified introduction to cloud computing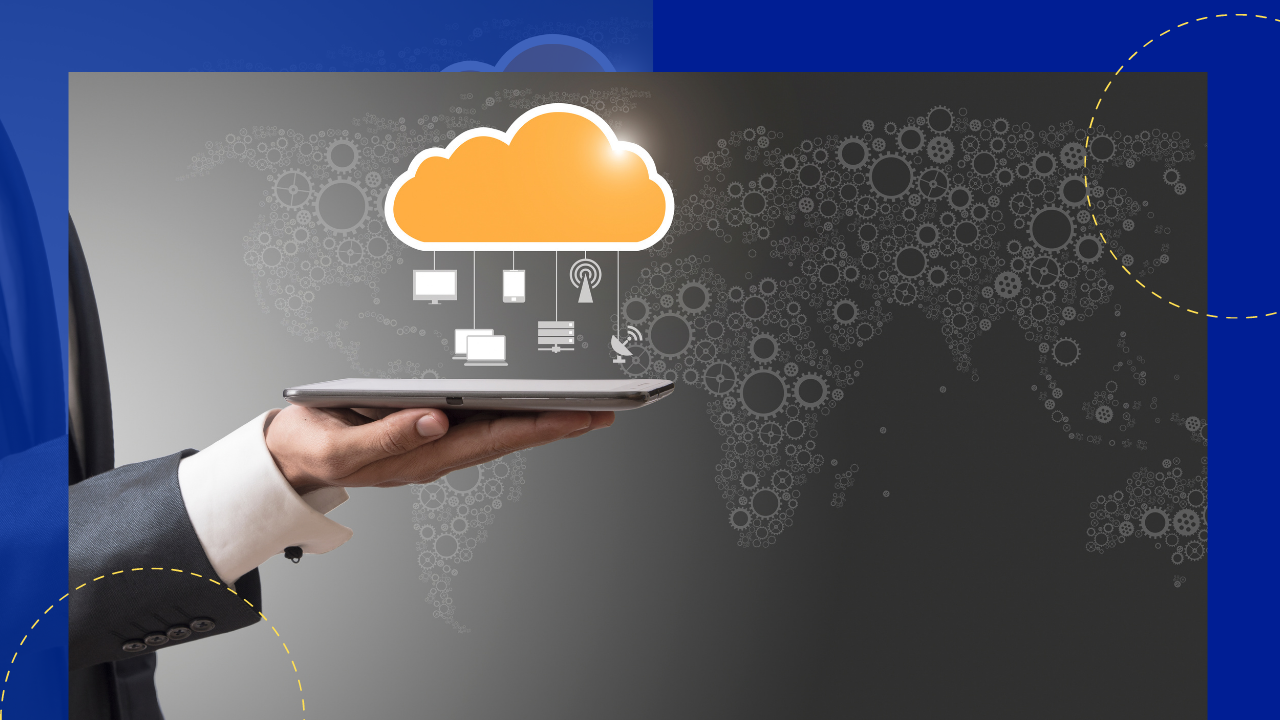 Everyone is talking about the "move to the cloud." Remote working during the pandemic is one of the eye-openers for companies of the flexibility and convenience brought by digitalization.
Gartner expects that 85% of organizations will adopt a "cloud-first" principle by 2025. It is expected to be used to transfer and add new workloads. Per Gartner's vice president, a company has "no business strategy without a cloud strategy."
Cloud computing will be increasingly on-demand and widely used with this move. Yet still, not everyone is aware of what cloud computing is – and even "cloud." 
What is cloud computing?
Cloud computing refers to delivering of computing services through the "cloud" or the internet. Services involved in cloud computing can range from storage and application to databases and servers.
One of the highlights of cloud computing services is their flexibility. Unlike a local hard drive or unit, aloud services allows users to access their files, communications, and others anytime as long as their device is connected to the internet.
In addition, companies can get cloud services on demand, allowing them to pay an average fee according to their usage.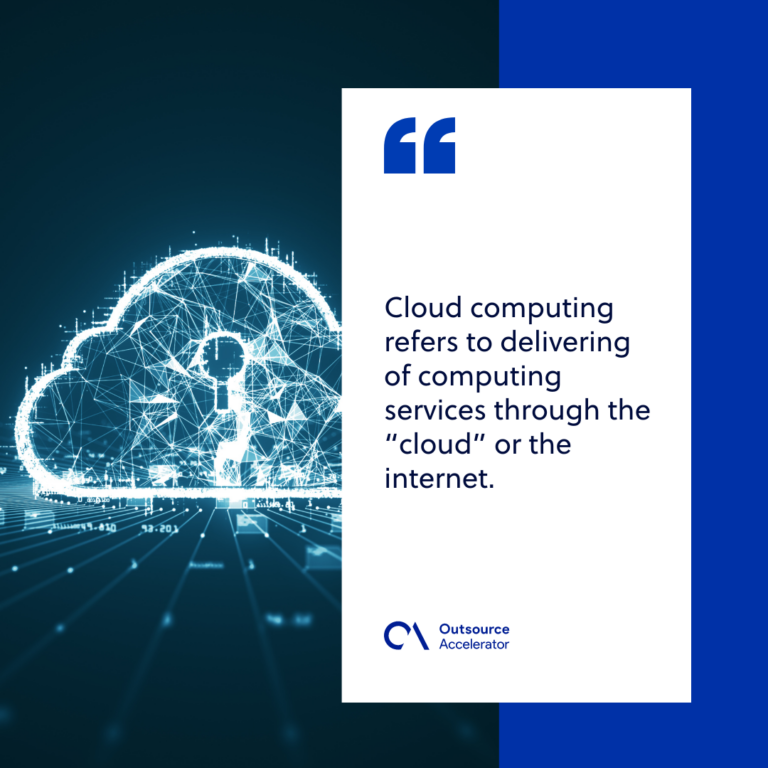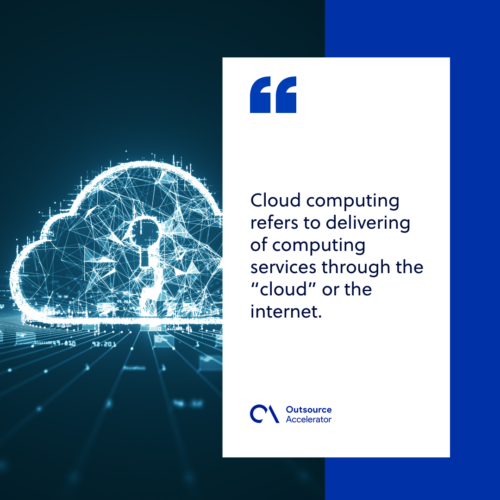 Why not everyone knows about cloud computing
Almost everyone uses cloud computing but doesn't know it. It is dominant in online tools and services we use right now, including email, cloud drives, and streaming platforms. Even at work, most professionals use cloud and cloud-related products without knowing the entire system behind it. 
Indeed, most people are still unfamiliar with cloud computing and the term "cloud." A survey in 2012 to 1,000 Americans showed that only a few knew what cloud computing does and how it works.
Experts highlight the importance of people learning about the concept. With the digital transformation changing businesses, everything workers do deals with cloud computing one way or another.
Types of cloud computing services
A cloud has four main types, depending on its hosting provider. It can be:
Private or on-premise

. A single entity hosts cloud services that run behind a single firewall.

Private clouds

are not necessarily run by businesses themselves. It can also be outsourced or contracted to a single provider.

Public

. Public clouds, meanwhile, are those that are not owned by a single user. It can run as an open-source site and is usually distributed to multiple users. Public clouds are perfect for collaboration and project management.

Hybrid

. A hybrid cloud runs a single network created from multiple environments. Depending on the user, it could be a combination of public and private clouds or at least two of each.

Multicloud

. Lastly, this type involves using multiple cloud services from several services provider. Compared to the hybrid type, companies may combine public or private clouds to supplement a feature that a single cloud service does not have.
Its offered services, meanwhile, are divided into four categories.
Infrastructure as a service (IaaS)
In Infrastructure-as-a-service (IaaS), companies can get on-demand IT infrastructures such as virtual servers and networks on a pay-as-you-go basis.
IaaS is said to be the most flexible cloud service among the four. While the service provider takes care of the infrastructure, the users can manage the rest of the resources according to their needs.
Some of the best examples of this are Microsoft Azure and Amazon Web Services.
Platform as a Service (PaaS)
Compared to IaaS, Platform-as-a-service (PaaS) provides a more specialized approach in cloud computing. A third-party vendor provides hardware and software tools where users can build, test, deploy, manage, and update their products.
Building and maintaining a system to develop their products in-house can be costly. It also limits teams to work in a single environment. With PaaS, they can access the tools they need anytime they need them.
PaaS is most useful for organizations involved in web and systems development.
Software as a Service (SaaS)
The most common type on the list, Software-as-a-service (SaaS), allows users to access the software by subscribing to it. Here, the entire software is hosted by another provider within their servers.
Most SaaS products are readily accessible with an internet browser. This gives its end-users flexibility and convenience since they don't have to download and install another application on their devices.
Others, meanwhile, have the option to utilize an extension or standalone platform for their users. Some of the best examples of SaaS include Google Workspace and web-based accounting tools.
Function as a Service (FaaS)
Lastly, Function-as-a-service (FaaS) allows users to execute a "function" or portion of their system without setting the entire application in advance. The provider takes care of the rest of the environment needed for this execution, from infrastructure to software. 
FaaS is considered a subset of serverless computing since it focuses on a single function of a product. This works best when building "microservices" or independent parts of an application.
How does cloud computing work?
The entire cloud system is comprised of two parts: the front end and the back end. The front end refers to what users see and utilize. This includes their computers, networks, and applications required to access the system. 
The back end, meanwhile, refers to the cloud section in itself. The front end and back end are connected by a certain network including the internet.
Cloud computing happens when a user's processes occur in a different location. The user signs up to a provider's service and fills out the required information in a database. They will then pay a one-time or monthly fee to use it, depending on their needs.
One of the most common executions of cloud computing is found in online tools for remote work. For instance, when a customers use Google Docs or related applications, they need to sign up for an account to access the platform and start creating documents online.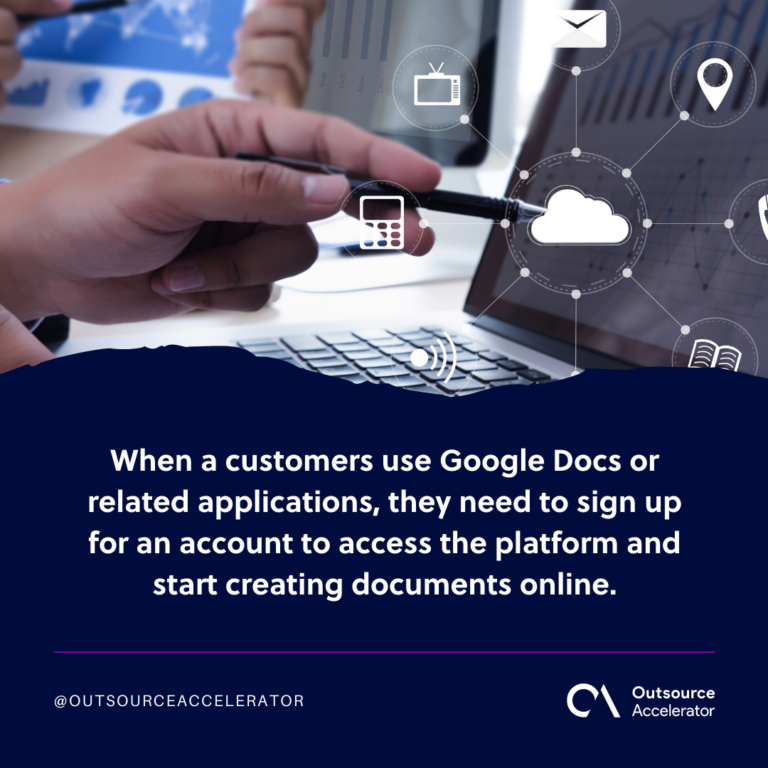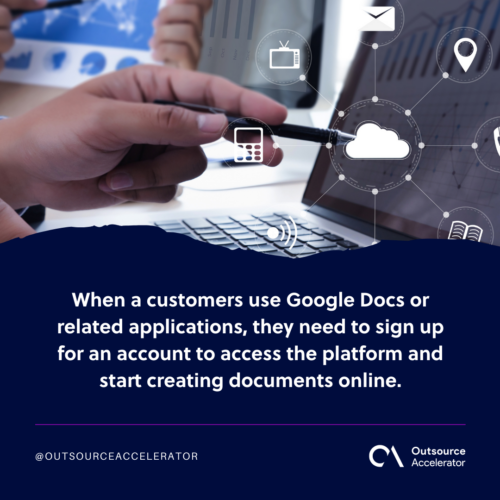 What benefits will cloud computing bring for me?
Whether you're a small business or a medium enterprise looking for digital transformation, cloud computing can bring you the following benefits.
Cost efficiency

. Users don't just

save on costs and resources

from buying IT equipment and infrastructure. They even get the best service fit for their budget and usage.

Accessibility

. Compared to physical storage, users can access their data and processes anytime and anywhere as long as their devices are connected to the internet.

Storage management

. They can manage their storage better by adding or reducing cloud storage use when needed.

Backups

. Through this, they get to keep backups for both physical and digital files ready in case of disruptions.
Security risks of cloud computing
Cloud computing still poses risks to companies if not managed properly. Some of the security risks they could face include:
Loss of data

. Organizations still risk losing their data to breaches and suspicious activities, whether internally or externally.

Limited control

. They also lose some control over their data since they share it with their cloud provider. This poses challenges in handling sensitive and confidential information.

Ensuring compliance

. Clients should make sure that their providers are compliant with standards such as

HIPAA

and

PCI DSS

. Else, their providers can abuse their control over data more.

Lock-in concerns

. Some cloud vendors opt to have their clients on lock-in contracts for their services. This makes it more difficult for companies to change providers once they become unsatisfied with their current one.