Advantages of outsourcing chat support functions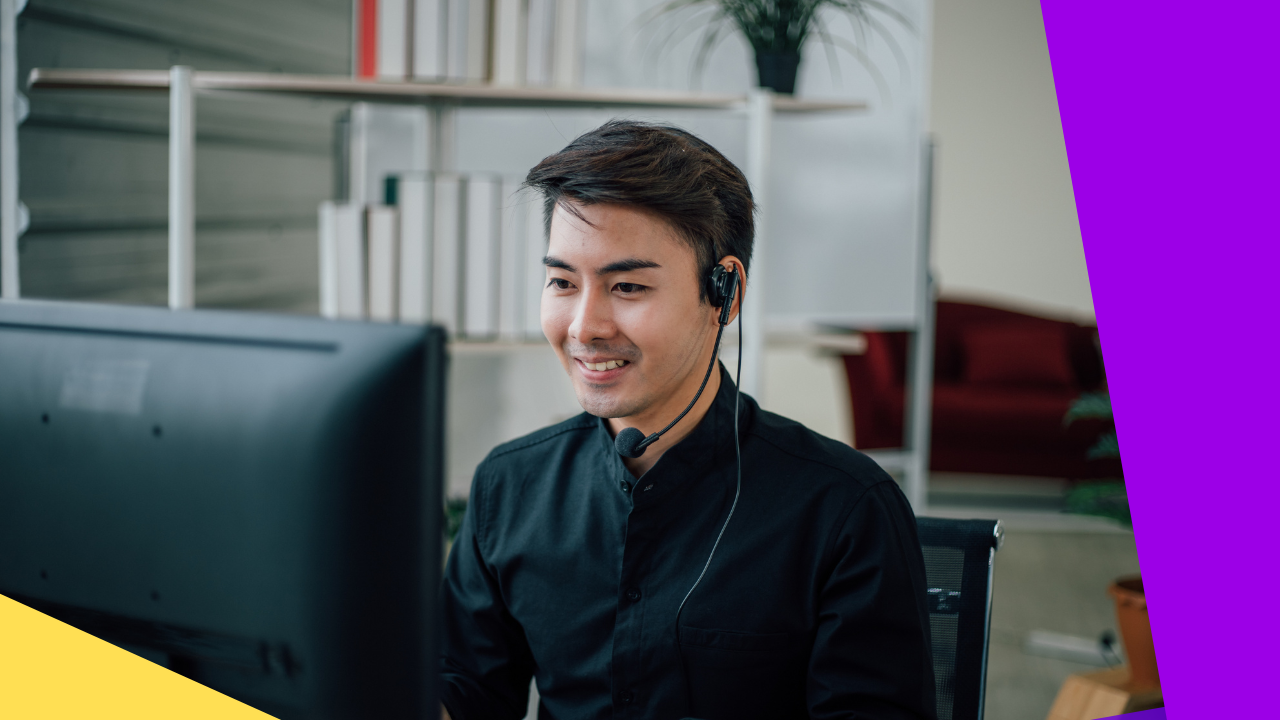 What is chat support?
Live chat support is a form of synchronous messaging that allows customers to communicate with a company's customer support team via the web using the software. This efficient form of messaging is usually available on the company's official website and other social media platforms like Facebook.
Who operates the business' live chat support programs?
Chat support agents usually man chat support. Most customer support providers prefer chat support agents because customers still like having the "human touch." Chat support agents are also more able to anticipate other issues, understand customers' concerns, and take care of customers much better.
Moreover, other companies use modern technology and let chatbots operate their live support programs. A chatbot is an artificial intelligence (AI) software that can simulate chats and answer pre-loaded questions in real time through messaging applications. While chatbots are helpful, they can only offer limited services.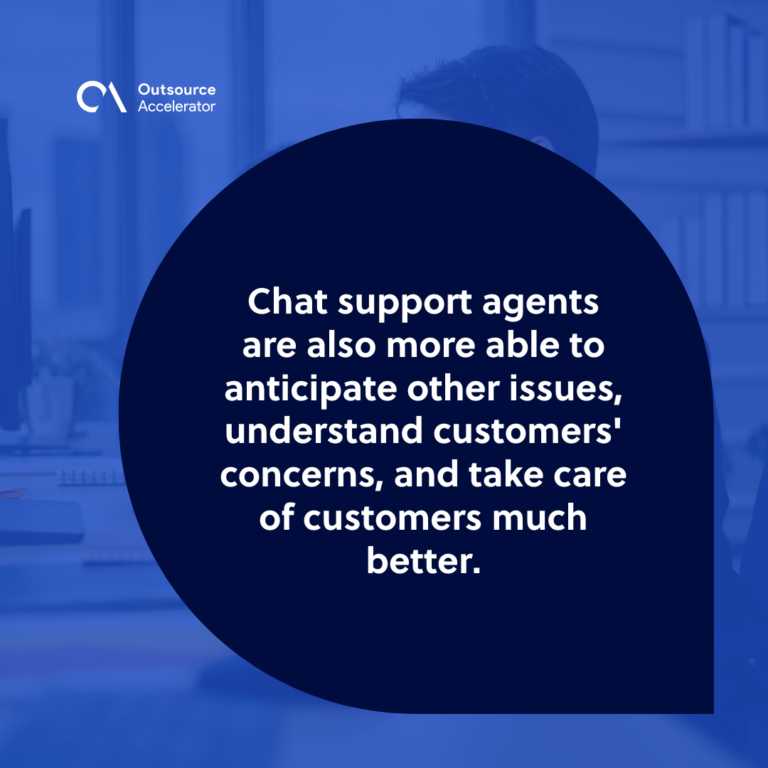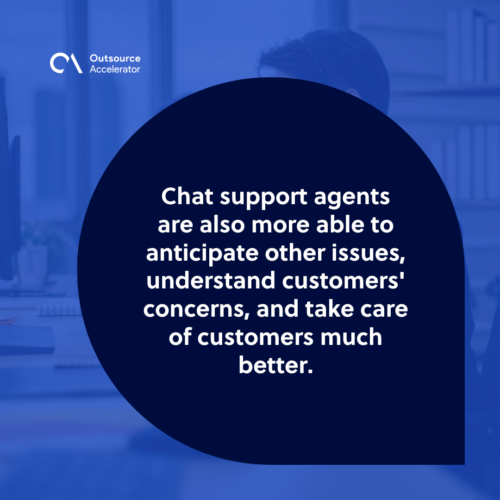 Most common mistakes when operating chat support
Here are the most common mistakes companies make with chat support:
Too much automation.
While technology is heaven-sent, there are still a lot of things that they can't perform. Also, customers prefer talking to customer support providers with a human touch, not robotic ones.
Not operating 24/7
While this depends on every business, operating 24/7 is still ideal. This is also very important to consider, especially if you have clients in different geographical locations and time zones.
Untrained staff
Hiring and training staff for chat support seems easy on paper, but it takes time, effort, and a lot of training costs. To help with this, you can seek the services of top-notch outsourcing providers like SixEleven.
Six Eleven gives businesses access to flexible and scalable solutions for their needs. The firm promises quality excellence. Plus, clients can rely on Six Eleven's ability to efficiently anticipate solutions and design strategies.
Outsourcing your chat support functions
Outsourcing your chat support and other back office functions to offshore providers in the Philippines is not a trend – it is a business strategy that has paid off for thousands of companies (big or small) who have done it.
Convincing businesses to consider outsourcing their business functions is not a problem. After all, it is common knowledge that outsourcing has many vital benefits. Most companies are concerned about which outsourcing providers to trust for their back-office functions.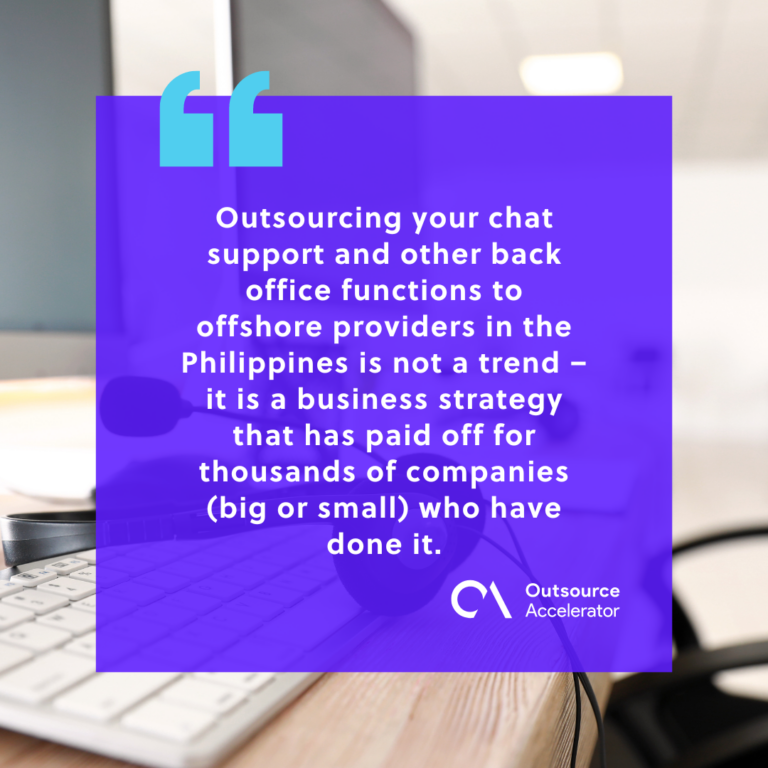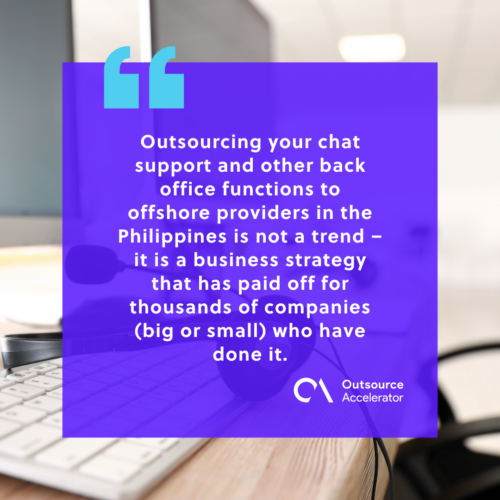 SixEleven BPO
SixEleven BPO is a standout amongst the business process outsourcing (BPO) service providers in the Philippines. It is the first Davao-based solution-oriented contact center. Additionally, the firm provides an unparalleled class of service and boasts over 15 years of business expertise.
The firm provides a diverse pool of dedicated professionals for your various back-office functions: including professional email and chat support services. SixEleven's efficient and professionally-trained chat support agents will be more than happy to assist your customers and take care of their concerns, queries, and complaints quickly. With a compassionate Filipino staff, you're assured that your customers' needs are acovered
To get a free quote for SixEleven's services, visit their website here.