8 common challenges of virtual teams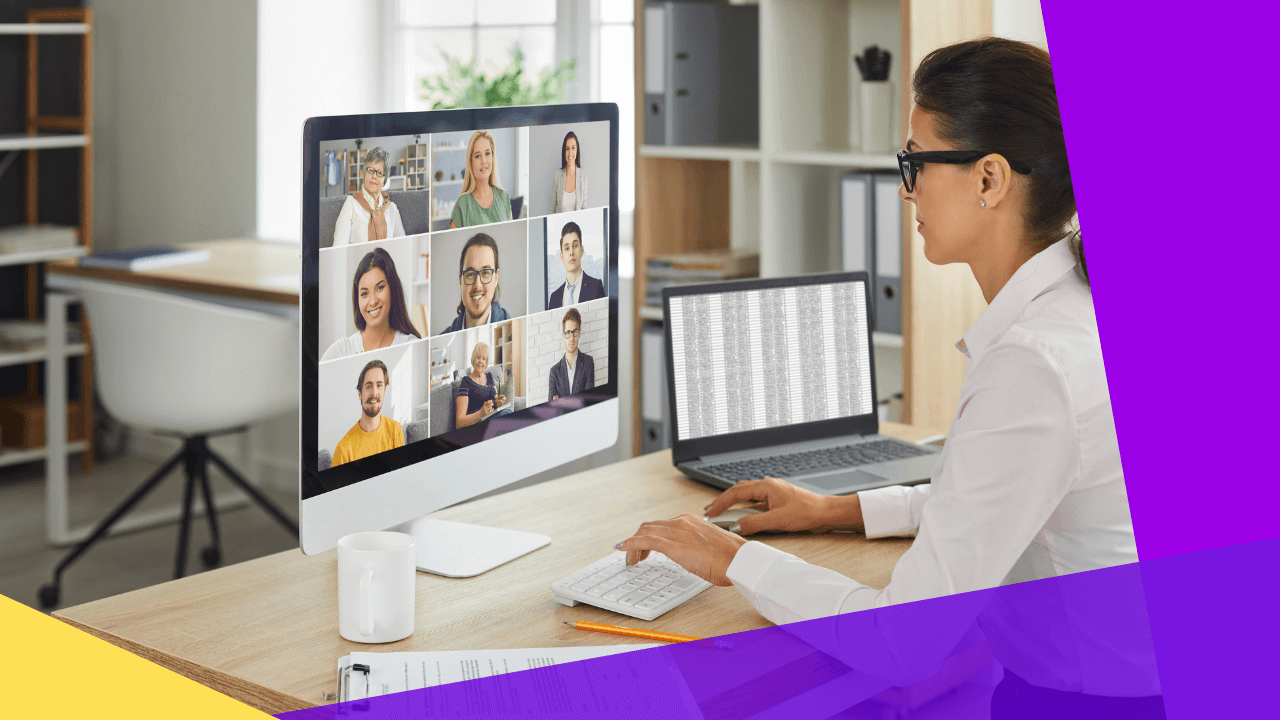 With the sudden COVID-19 outbreak, companies turn into a dramatic shift to remote work setups. Due to worldwide lockdown restrictions, remote work is necessary to keep business operations going. 
A recent study on flexible environments revealed that 64% of companies believe a shift to a virtual team will most likely be permanent due to the ongoing COVID-19 pandemic. 
It is no secret that having a virtual team offers many benefits for companies. However, companies still face several challenges as they manage their virtual teams. Other employees also struggle to adjust to these new work setups. 
In this article, we'll look at the common challenges of virtual teams and what organizations can overcome them.
The rise of virtual teams 
Long before the pandemic, virtual teams already exist in some businesses. According to a study published by Hubspot, virtual teams grew by 25% between 2010 and 2018. 
Since the coronavirus outbreak, having virtual teams has become the trend. As such, with this massive transition, companies quickly realized the advantages it provides. 
Cost-effectiveness is one significant factor in why businesses opt for remote workers. Another factor is the opportunity to create a structured digital workforce that leads employees to work cohesively. 
However, it doesn't necessarily mean that having virtual teams is easy. Like any other pursuit, it also has drawbacks and challenges.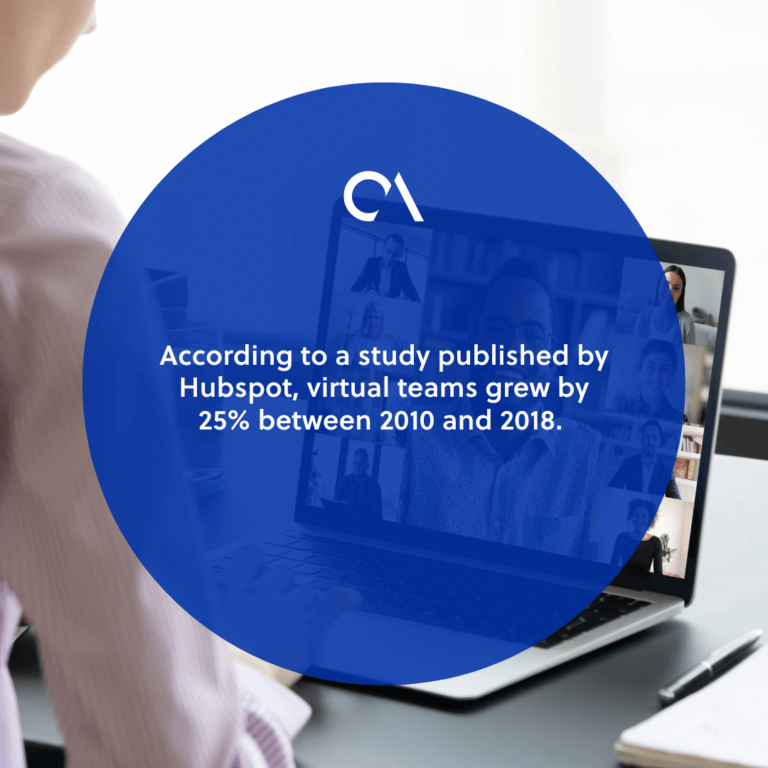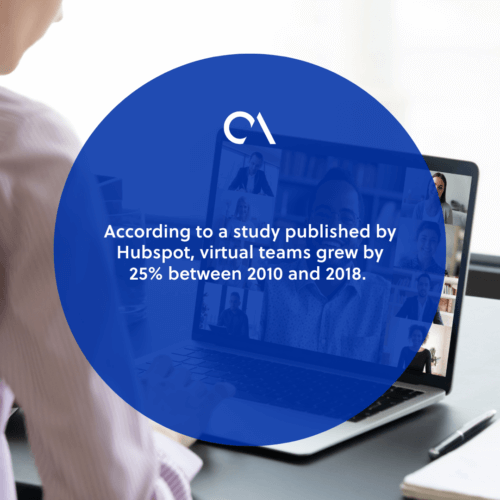 8 common challenges of virtual teams  
Whether organizations are working with traditional or virtual teams, obstacles are bound to exist. Let's discuss the eight common challenges of virtual teams that businesses often encounter. 
Poor communication across virtual teams 
Due to a lack of face-to-face interaction, communication issues may arise. During the onset of remote working conditions, employees had difficulty conveying messages. 
Miscommunication is common when working in remote setups. According to Buffer's 2021 State of Remote Working report, "communication and collaboration" are two of the most highlighted struggles in remote work environments. 
Lack of visual cues and gestures and different communication styles are the factors why virtual teams misinterpret each other. Thus, this can lead to several problems, including errors, the need to redo the tasks, and even lost customers.
Complex task management
Monitoring remote teams' work progress is already challenging. It becomes more complicated when employees do not work altogether in an office. 
There may have confusion when leaders delegate tasks to virtual teams. Some staff may work in different time zones, so conducting team meetings won't be easy. Other leaders may also struggle to sort task management, which often causes delays in multiple projects.  
Lack of focus and productivity 
Working from home can be too comfortable for employees. Their personal and work lives may get mixed up, resulting in destruction when performing important specific tasks. 
These distractions can impact virtual teams' focus and productivity. Virtual teams are more prone to burnout primarily because of a lack of boundaries. 
Work ethic differences 
Remote teams are typically composed of diverse cultures, and work collaboration may face ethical challenges. If a company has virtual teams around the globe, work ethic differences can affect the work progress. 
Lack of personal connection 
Another challenge of virtual teams is not having the opportunity to build meaningful relationships with the team members. Due to a lack of personal connection, employees often feel disconnected from the team, which can result in a lack of team spirit. 
Accountability 
It is hard for team leaders to ensure that team members put extra effort into specific projects. Remote workers may not be used to scrutiny and usually produce low-quality work. 
The lack of accountability in remote teams can affect workflow development. This can undoubtedly lead to more unaccomplished tasks or projects. 
Establishing baseline expectations for a role given to a virtual team member is necessary. It helps the management to keep track of employees' progress and ensures transparency within the team. 
Not the right tools 
Working in a remote setup can be challenging since it lacks IT support on hand who will help when technical issues arise. 
Virtual teams rely more on communication technology since virtual meetings and automated workflow rely heavily on certain software. 
Thus, it is worth noting that investing in the correct project management tools is an ideal choice for a company to overcome communication and accountability challenges. 
An offshore software team like those assembled by Arcanys will also help alleviate many issues regarding IT and technical support.
Distrust 
Distrust in remote teams can be fragile because of the distance, time zone, and cultural differences. But trust plays a crucial role in maintaining virtual team collaboration & engagement. 
The key is ensuring everyone has a shared vision of the company's goals and objectives. When teams trust each other, they are more likely to produce better results. 
Dealing with the challenges of virtual teams 
These challenges may take longer to address due to the nature of remote work setups.  Evidently, these modern challenges require modern solutions. 
Whether a team is working on one task or multiple projects, using the right collaboration tools and choosing the right people are the keys to overcoming these challenges. 
With distributed IT teams at the heart of its expertise, an offshore software team extension partner like Arcanys will help alleviate the usual challenges of remote collaboration and let you team up with exceptional full-time collaborators.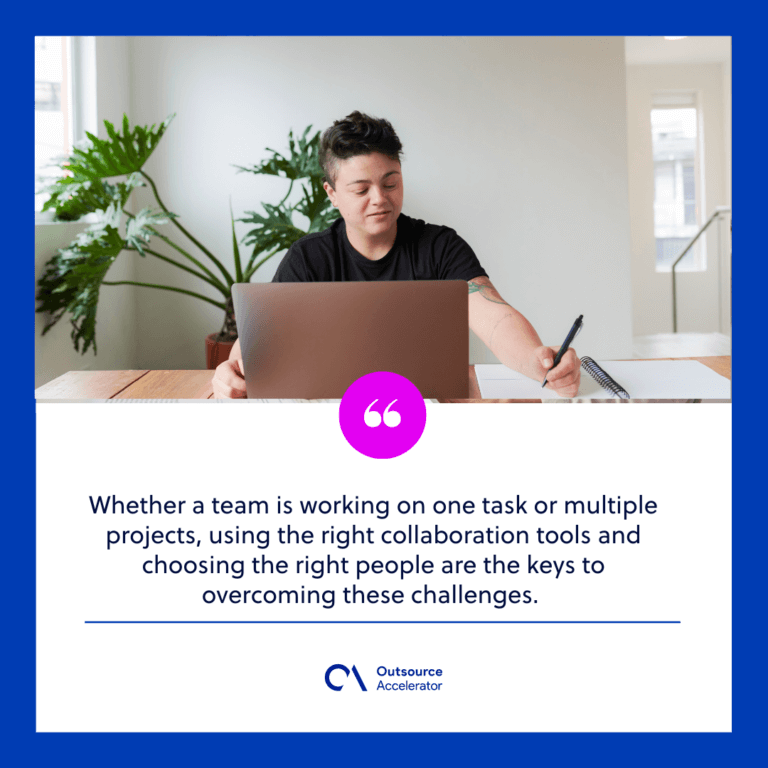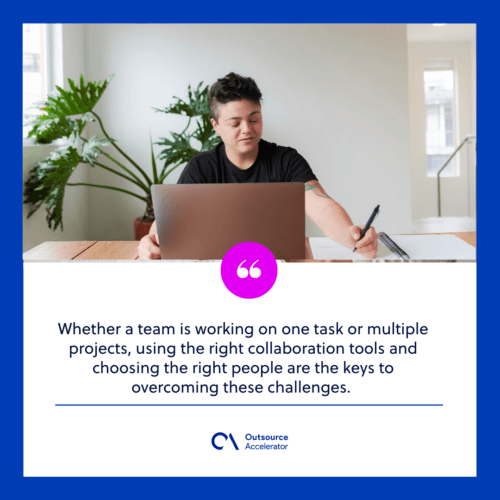 Why work with virtual teams?
If implemented effectively, virtual teams serve as an ideal business solution, whether for startups or established companies. Despite the challenges of virtual teams, businesses can take full advantage of remote working arrangements and use them as a competitive advantage.