Benefits of outsourcing logistics software development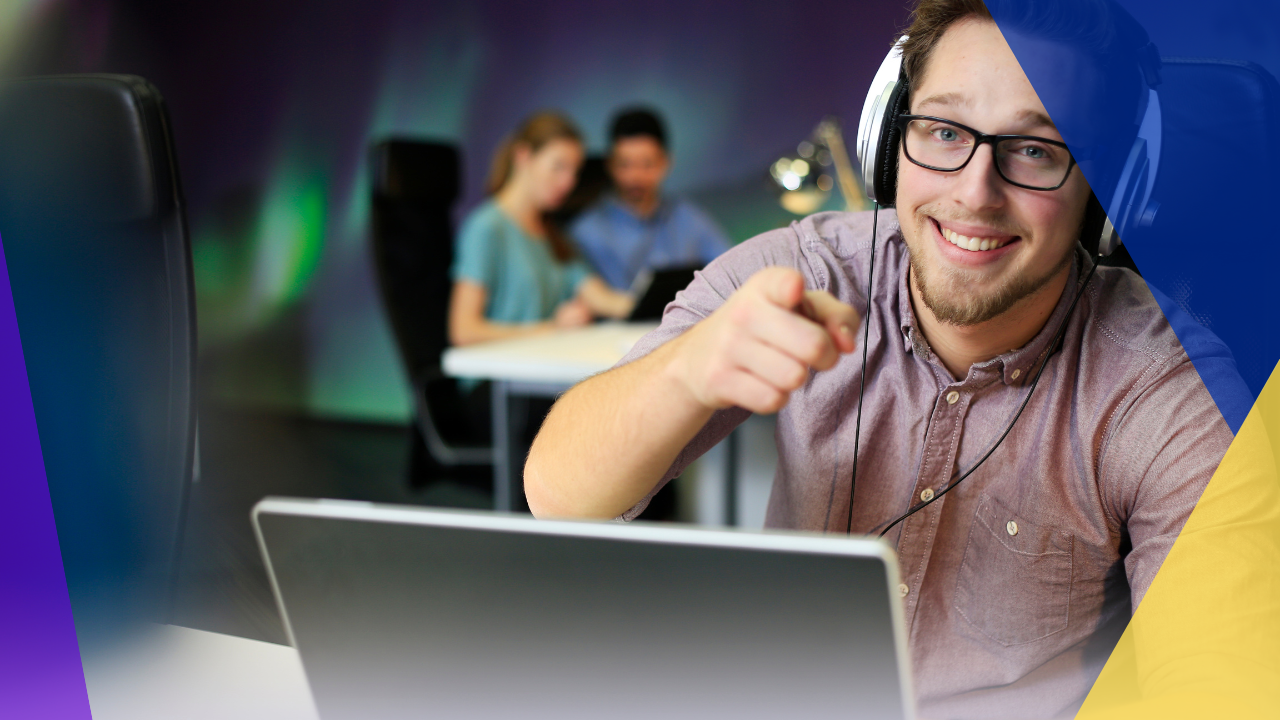 Benefits of outsourcing logistics software development
Logistics software development firms enable their client companies to coordinate complex operations and processes toward serving their customers better. If you are an enterprise owner, you certainly cannot perform all of the processes involved in your operations independently.
Hence, the practice of outsourcing logistics management of software has been prevalent.
In today's fast-paced and intricate business environment, companies have a handful of options when it comes to optimally delivering their products and services.
As they cannot perform everything best on their own, they are provided with service providers that can help them in attaining their best performance.
Among these crucial logistics outsourcing trends shaping today's businesses are the following: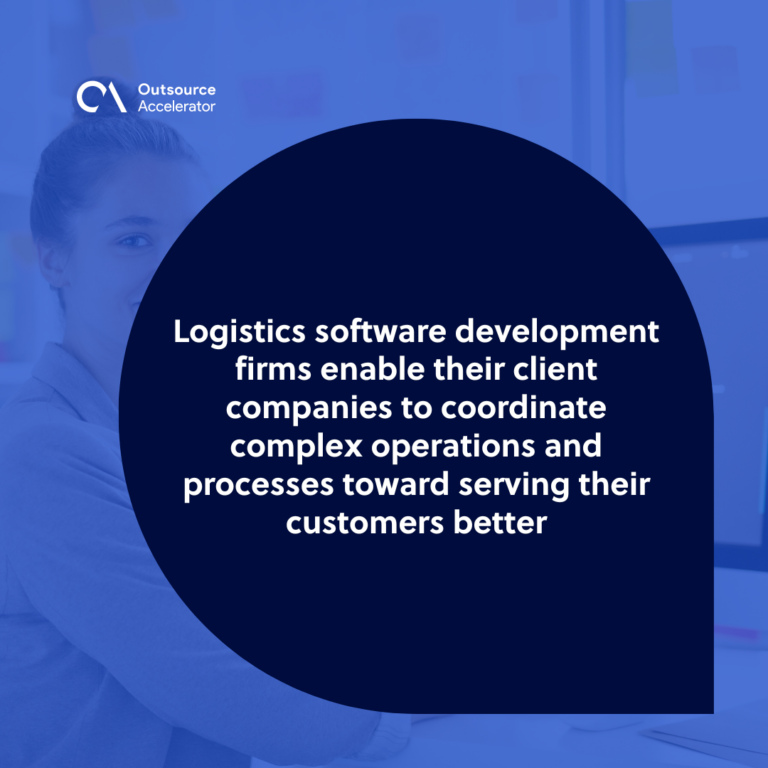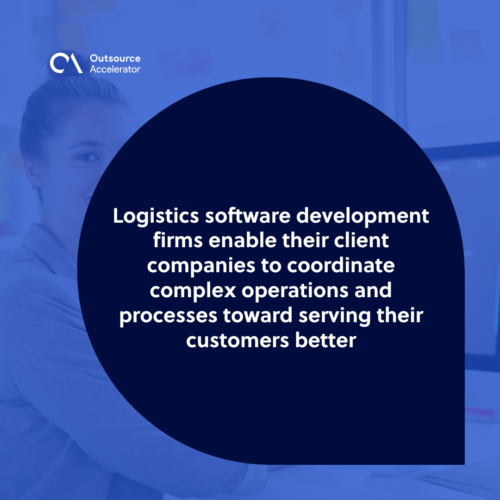 Software as a Service (SaaS)
Software as a Service or SaaS is among the benefits of outsourcing logistics, which is a well-known option for small and mid-sized firms. This solution permits business owners to subscribe monthly to a warehouse management system. SaaS is a flexible service customized based on the customer firm's requirements.
SaaS prevents upfront investments like technical infrastructure and software licenses. Client companies are served by a technology provider that offers similar data security and performance with the infrastructure is usually hosted in another location.
Use of high-tech delivery methods
Another key logistics outsourcing trend includes employing robots, drones, and driverless cars.
As robots are becoming smarter through Artificial Intelligence, their latest generations can now copy the actions of real humans, capable of picking, packing, and delivering packages quickly.
Advantages of outsourcing logistics software development
Companies that decide to outsource their logistics concerns, particularly software development, will certainly acquire the following benefits:
Focused outsourcing logistics management
Among the benefits of outsourcing, logistics is that it enables the client company to save its time and financial resources. Outsourcing logistics management enables client companies to implement the best industry practices and achieve their best performance.
Having the right kind of software reconciles logistics activities and streamlines operations. The result is an efficient, focused, and scalable logistics management system that complements your core processes well.
Domain expertise and dedicated staff
Among the advantages of outsourcing logistics activities is that the outsourced personnel are usually experts in their field.
According to Cloudstaff.com, a business enterprise that offers diverse outsourcing solutions, among the benefits of outsourcing to the Philippines is its committed workers.
The Asian country's workforce reportedly has a retention rate of over 98 percent in the firm, and they are genuinely devoted to fulfilling the demands of their customers. A high retention rate is an important matter to check with your service provider. This is normally a good gauge of whether they can deliver excellent software on time.
Access to an efficient logistics software system
Outsourcing logistics activities allow client firms to leverage having experienced manpower onboard their current workforce. However, there are instances when one may need to invest in new technological systems or to upgrade their current system to cope with a more competitive market.
The decision to outsource your logistics software system enables the service provider to integrate cutting-edge technology for its client to deliver competitive services.
How to choose among different logistics outsourcing companies
Here are four key points to consider when selecting the appropriate software development team that is right for you: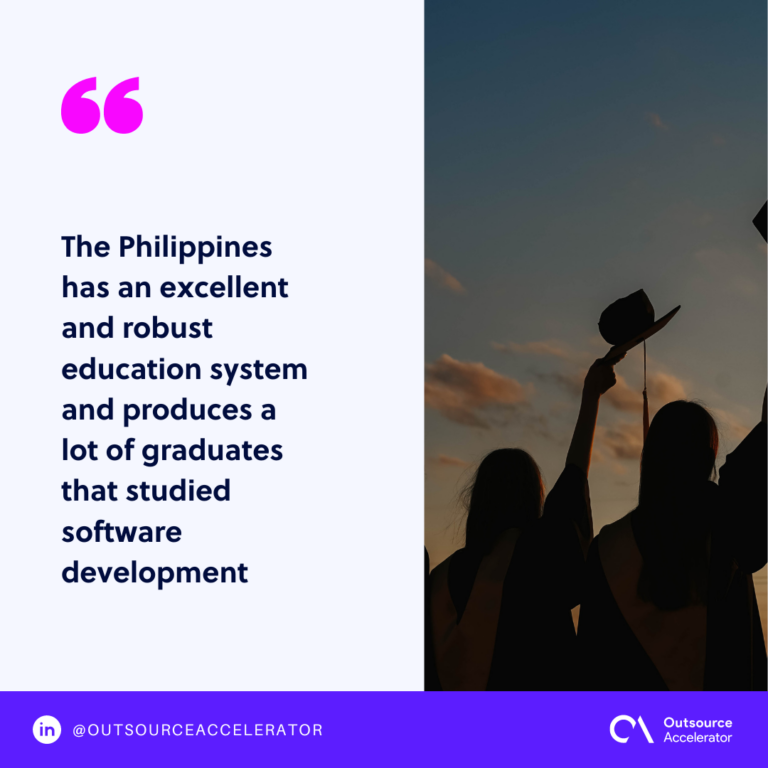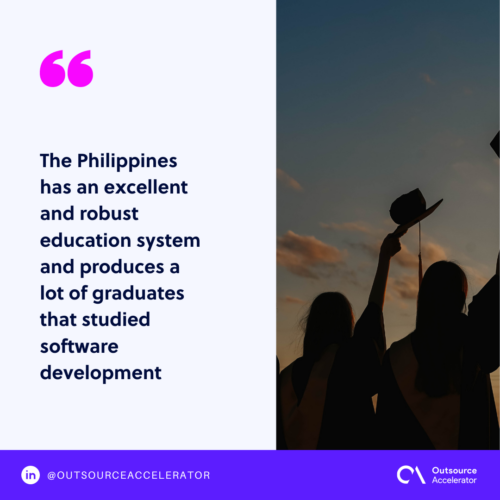 1. Make a list of your primary requirements in order of importance.
Enumerate your needs as a firm according to your criteria, your personality, and your project. Among these elements may include the following:
Software development team's domain expertise and experience – Is the software development team composed of highly adept professionals?
Costing – What is the hourly rate of the logistics software development team? What is the estimated total price of the service that you need?
Management practices – How will communication be organized between you and the service provider? Who is your primary contact person?
Preferred technology and its flexibility – Are you open to changing your technological equipment if necessary to suit the software development provider or vice versa?
2. Make a cost-benefit analysis between specialized logistics outsourcing companies and a general software development company.
Both options have their advantages and disadvantages. What is important is the amount of experience the software development team possesses and whether they can deliver your logistic software development needs the best way possible.
Study the company portfolios and find out how one particular outsourcing logistics services provider was able to resolve a specific problem of a client.
3. Decide how you can communicate with transparency and consistency.
As a firm outsourcing logistics management to a service provider based overseas, it is indeed possible to work effectively around the clock, even if both of you are far apart.
Communication is key. You will undoubtedly enjoy the benefits of outsourcing logistics if your software developers clearly understand your targets, facilitating them to create a productive workflow.
4. Ensure that your software development team completely understands what you expect from them and the developed software.
As a product owner, you should take action and make essential decisions promptly about your logistics software development needs.
You should also have an appointed person just in case you are unavailable. Your outsourced software development team should know the exact results that you are expecting.
The Philippines is the outsourcing capital of the world.
If you are thinking of outsourcing, it is highly recommended that you consider the Philippines. This nation is among the territories trusted by multinational firms in business process outsourcing. As a business owner, you will benefit from the highly skilled, English-proficient, and resilient natures of Filipino workers who have been highly regarded globally.
Filipino workers are particularly strong in the call center sector, accounting, finance, and information technology and are also capable of providing logistics software development services.
Foreign firms have experienced incredible growth as among the benefits of outsourcing logistics through the power of Filipino human resources.