What you need to know about software license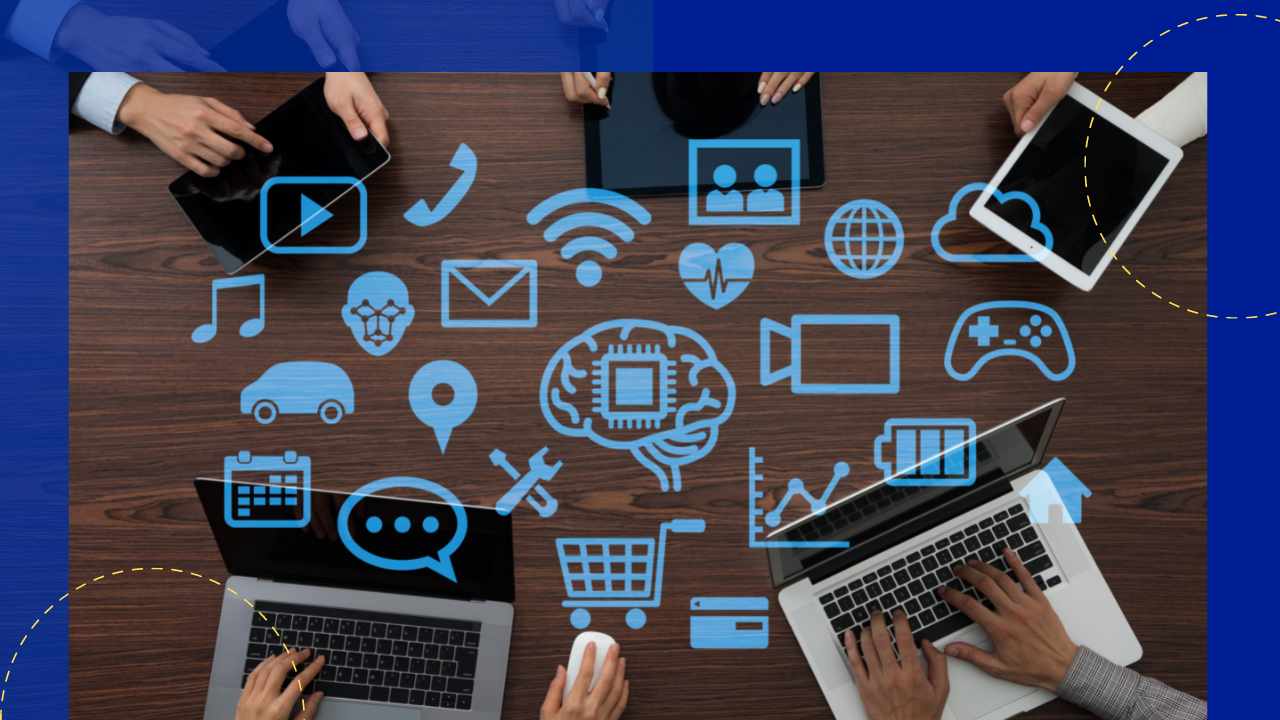 Nowadays, every organization utilizes software to manage and support its overall business landscape. Software typically covers a company's business processes. It also includes communication between the staff, consumers, clients, vendors, and suppliers.
Most software products have a software license that needs to be activated. In many cases, it also requires a "terms and conditions" agreement before anyone can download, install, and access its programs. 
For users, it is crucial to know the fundamentals of a software license as it lets them fully understand their responsibilities as a user. More so, it will help them rightfully comply with its limitations and other legal terms. 
Software license: definition
A software license refers to a written contract between the creator or vendor of an application, source code, or any related product and its end-user. 
A software license exists to secure and protect the intellectual property of its creators — the software developers. At the same time, it regulates the possible claims that may occur from its use. 
It is also essential to know that a software license has various classifications and different restrictions, terms, support agreements, and costs.  
For the end-user, a software license encompasses legally binding definitions incorporated in its distributions and its use. As for end-user rights, it contains information regarding warranties, liabilities, and its installation.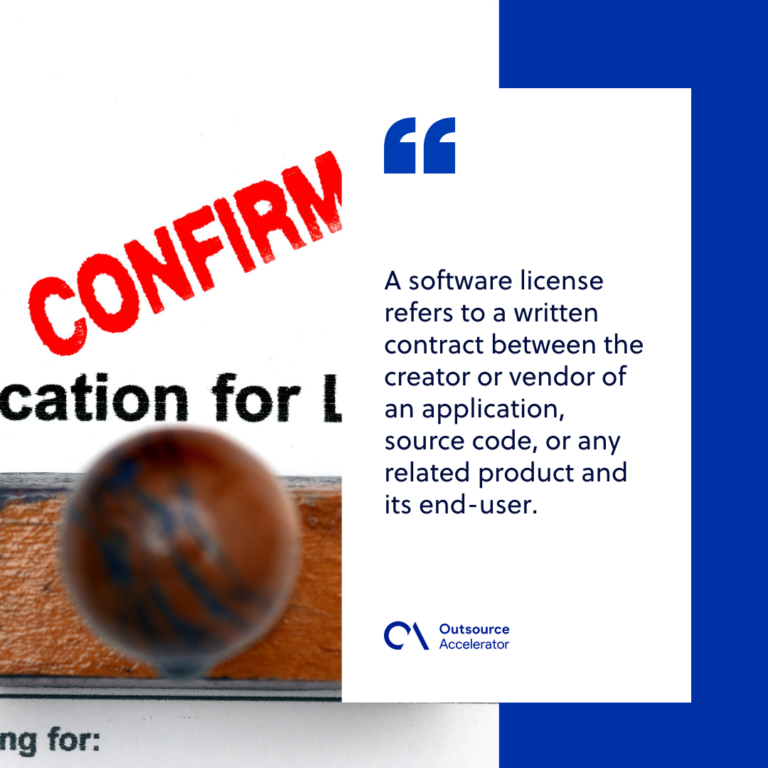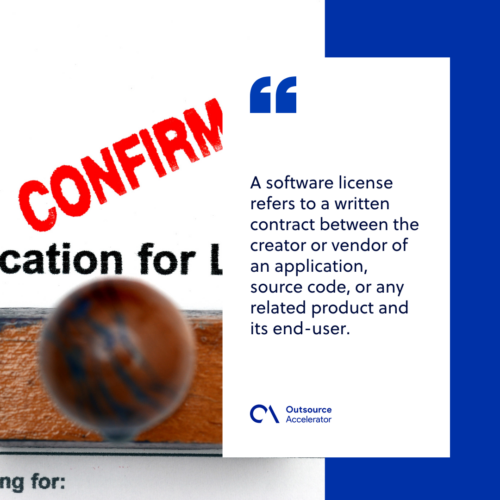 The basics of software license: how it works   
Users that acquire software will generally be required to comply and accept an End User License Agreement (EULA). A EULA is a written contract constituting the legal definitions of the relationship between the provider (licensor) and the end-user (licensee).
For cloud-based applications, specifically, software as a service (SaaS), the software license usually includes the following:
The period of the agreement.

Monthly or annual charges (per end-user).

Terms of cancellation of the agreement.

Recovery of any specific changes done (if canceled during the agreement).
Meanwhile, the cost of a software license depends on the kind of software, the overall cost of software development, and how it is provided to the user. 
Two categories of software license
A software license is usually divided into two categories: proprietary software and free and open-source software (FOSS). These two have significant differences contingent on the copyright law.
Proprietary software license
A proprietary software license aims to maintain the licensee's source code, which is why reverse engineering is prohibited under its terms. 
In this category, users will only be provided with an operational code to avoid end-users from reusing and modifying its source code. 
Free and open-source software (FOSS)
FOSS is the opposite of a proprietary software license as it provides users with the actual source code. More so, it authorizes users to reuse and remodel its software functions. It also allows end-users to inspect the software code fully. 
Despite the main differences discussed above, warranties and warranty disclaimers, limitations of liabilities, and mutual responsibilities are indicated in both. 
On the other hand, if the software has no license, it is usually viewed as public domain software or private unlicensed software.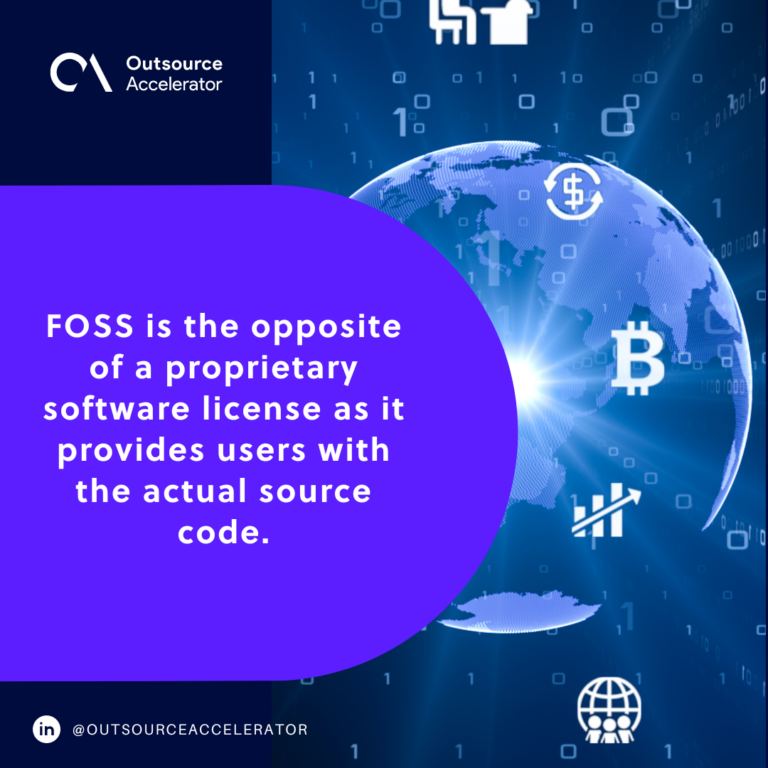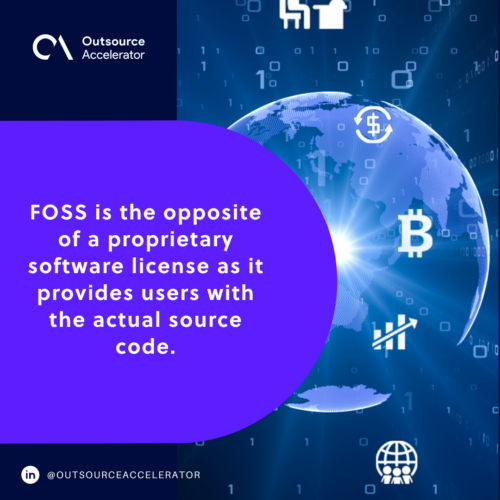 5 different types of a software license 
Let's break down the five types of software licenses: 
Permissive 
Permissive, also known as Berkeley Software Definition (BSD) or Apache, is among the popular and commonly used open-source software licenses. 
There are different variants of a permissive software license. These variants have different restrictions, copyrights, and requirements. Its use will also vary depending on the variant (private or commercial) and other stipulations. 
Public domain license 
A public domain license enables anyone to freely use and modify software without restrictions. It also allows users to reuse or incorporate the code into their projects or applications.
However, organizations should remember that public domain licenses may not often follow the best coding practices. They may not be within the acceptable standards of secured software. 
Another thing to note is that software not covered by specified licensing terms may not always be a public domain code.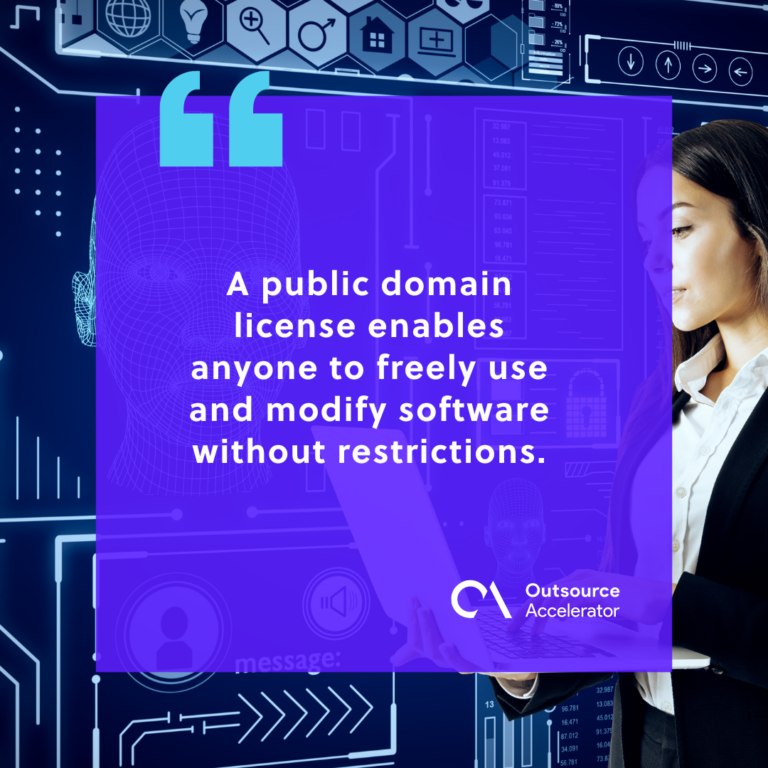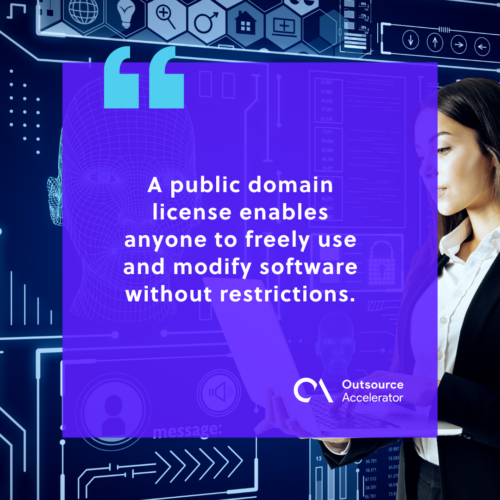 Lesser General Public License (LGPL)
In an LGPL software license, its developers are given rights to link their product to various open-source libraries within their software. They can license their resulting code under the different license types, specifically in compiling or linking projects in an LGPL-licensed library. 
Proprietary 
A proprietary software license ultimately secures and protects the developer from unauthorized use of the software. Unauthorized users will be restricted not only from using but also from copying, distributing, and modifying the software. 
Copyleft
Copyleft, also called a reciprocal license, enables the licensed code to be modified and distributed as a part of a software project. That is if the new code will be distributed under a similar software license.