The benefits of having offshore teams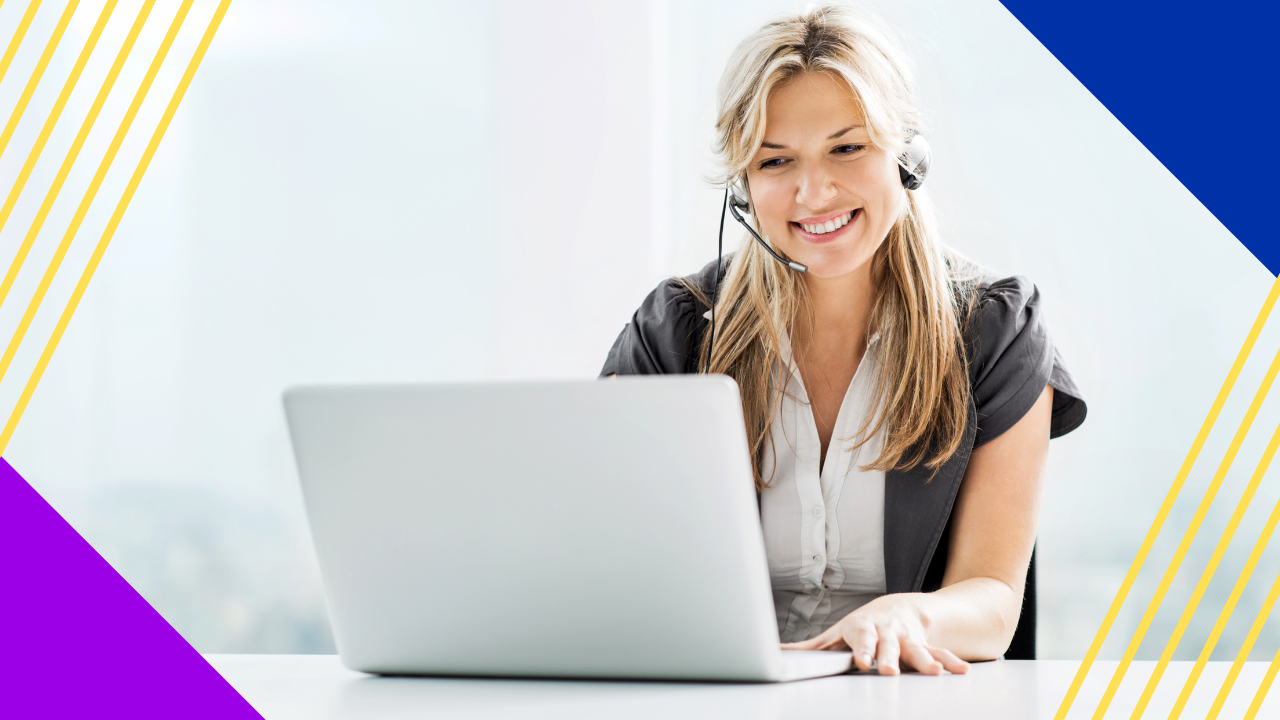 The benefits of having offshore teams
Offshore outsourcing brings tons of benefits to your operation. It helps you become competitive in terms of world-class talent, service efficiency, and business continuity. During this pandemic, offshore staffing and distributed workforce are some of the most effective ways to slash costs and get back up on your feet while on an economic slowdown. Infinit-O, one of the leading business process outsourcing companies in the Philippines, can help you with this situation.
Why build an offshore team
Until the pandemic, many businesses are hesitant to do offshoring. Many of them are either not aware of the industry or have heard nightmare stories about it. Some of them, meanwhile, prefer working with office-based teams for better monitoring.
However, having an offshore team has a great pro especially during a crisis. The following are some of the reasons why you should build an offshore team to continue your business.
They are an extension of your company
Offshore teams work just like an extension of your company. In an in-house operation, you monitor your teams by going around the office and personally talk with them about a task. During meetings, you gather them in a meeting room to brainstorm and report their progress. You also hold small gatherings to meet each of your employees.
With online tools, you can do all these and feel like they're around your workplace. All you need is to set up Zoom or Skype in your meeting room and you can make a video conference with them. Screen monitoring tools, meanwhile, can help you monitor their activities and work performance daily.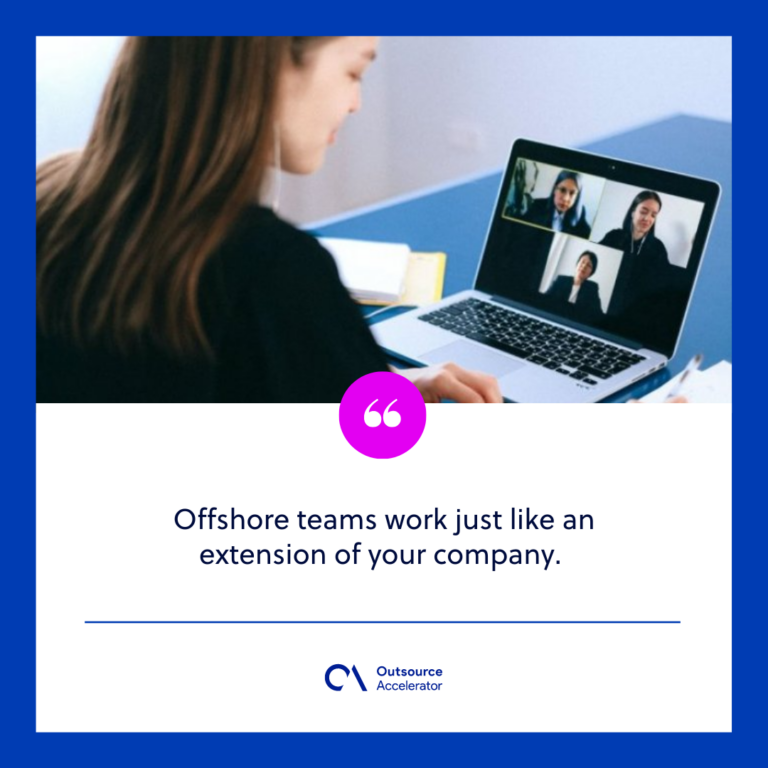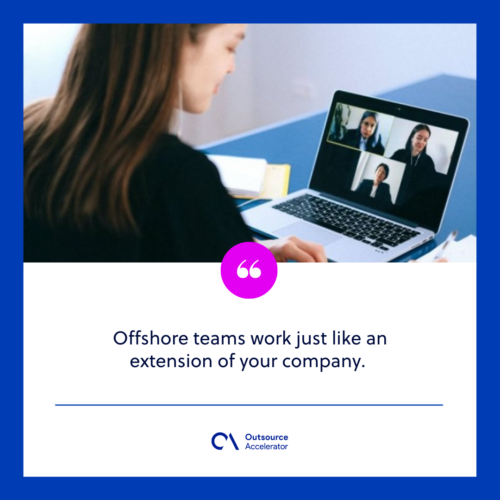 You will have access to highly skilled talent at a lower cost
Due to the cost of living and resources in the West, professional services demand to set higher rates for their work. 
Through offshoring, you can save big on labor costs depending on the position and expertise you need. You'll see the difference in terms of work quality and price rate compared to your home country. This is due to the continuous government support for the industry and the cheap cost of living and resources.
You get to focus on the core tasks of your business
Outsourcing and offshoring ease your burden of both repetitive and high-value tasks required to operate your business. Nowadays, you can operate an entire department in a different country and still be functional.
This also helps you focus on what really matters for the company. With offshore HR and recruitment teams, you get to take care of your employees better and give them better benefits. Your finances and compliances, meanwhile, are secured with accounting teams. Most importantly, you get to strategize your growth and scalability with your offshore operations.
How Infinit-O handles crisis management
Times are strange both for individuals and businesses. Most are caught off-guard and have to undergo adjustments or disruptions. Luckily, Infinit-O has prepared when it comes to risk and crisis management, putting strategies on hand before anyone else.
Unlike most BPOs in the Philippines with 66.5% operational response, infinit-O boasts a rate of 93% with 100% client coverage. Below are some of their strategies in handling this situation.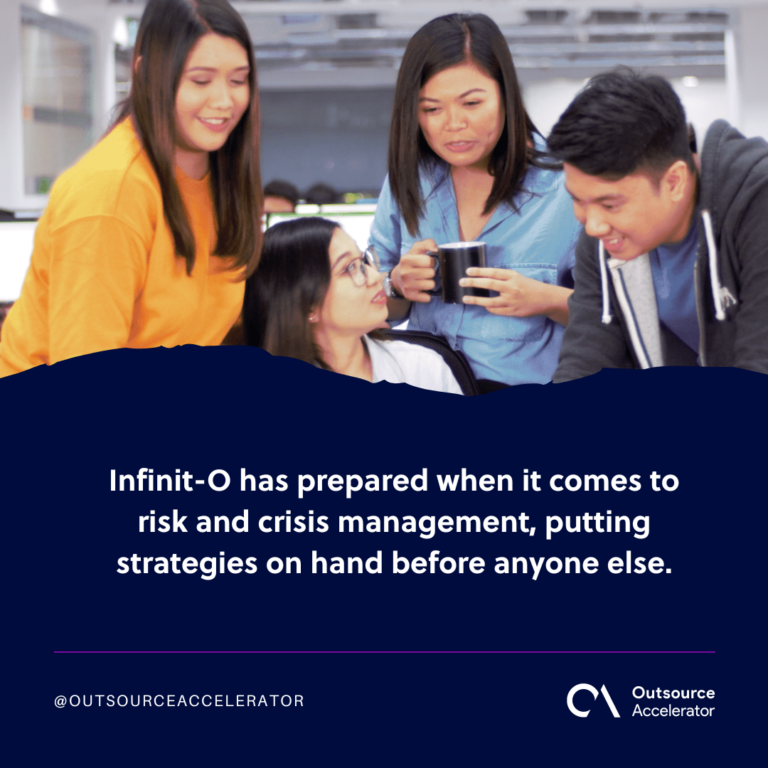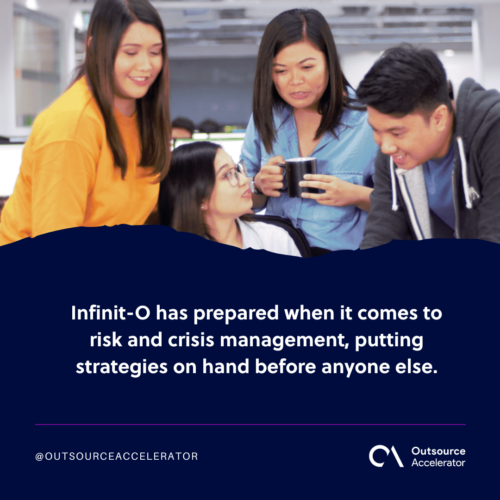 Remote work arrangement
Infinit-O has a "think forward" approach towards the disruptions. After the Philippine government announced a public health advisory, they immediately planned their remote work strategy before anyone else. 
As a client, you can still assure of reliable services from them. We will adapt your in-house processes for your team as if they are working right next to you. Using online tools, you can work with your staff flexibly and effectively. And as we get along, your team will show process efficiency once they get used to it.
Service level and point of contact
Your team leader and operations manager will be your main point of contact with the team. They will handle your SOPs, metrics, and KPIs and be in charge of monitoring their performances. Periodically, they will report your overall team progress, their ability in reaching your metrics and KPIs, and suggest what you can improve with your processes.
As a part of your service level agreement, you can also meet your team personally here in the Philippines. However, due to travel restrictions, your meetings may be limited to Zoom calls and chats. We recommend meeting your team through this type of service for now and get to know them better.
Cost savings, efficiency, and flexibility
Since most of the workforce is deployed into their homes, you can be assured to save up to 70% of labor costs and resources.  
When employees are on remote work, they only usually require computers or laptops, an internet connection, headphones, and several office tools. Remote working saves you the hassles of office rental, workspace compliances, and especially, sanitation. With this, you and your team can continue working as usual without restrictions. 
As your business grows with us, you also have an option to scale your workforce more flexibly.
BCPs in place in times of crisis
Lastly, Infinit-O can withstand whatever crisis it may face. In case of calamities such as storms, the management prepares business continuity plans (BCPs) to ensure clients that business works as usual. 
When it comes to having an extended workforce, Infinit-O is the company you can rely on. They are always ready to serve you and your customers with great compassion and readiness, withstanding the disruptions brought by different calamities. This is how they take care of businesses like you.