Business Continuity Plan (BCP)
Definition
What is a business continuity plan (BCP)?
A business continuity plan (BCP) is a part of risk management strategy to help the business recover from potential threats. This includes cybersecurity attacks, weather-related calamities, and other force majeure events such as pandemics. 
Business continuity planning involves listing all the possible risks that the business will face, how this will affect its operations, and how they can prevent this from happening. It also aims to protect the assets and resources of a company in case these threats happen.
Business continuity plan template
Usually, BCP development consists of impact analysis, recovery, organization, and training. A BCP uses realistic and time-bound risks that commonly affect the business. Then, they can analyse how to prevent this and recover from setbacks of these risks. Templates to document BCP is available from resources on the internet.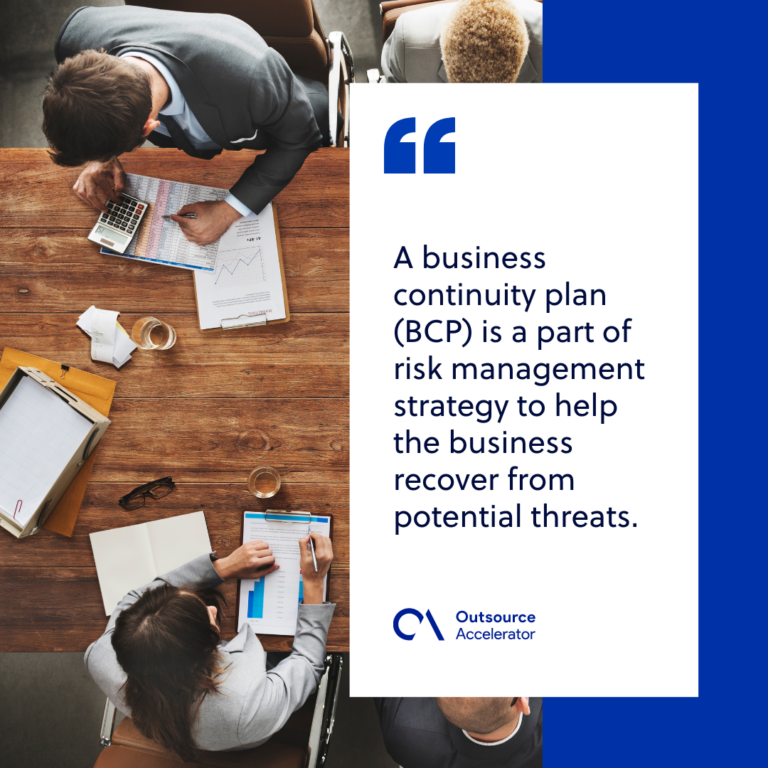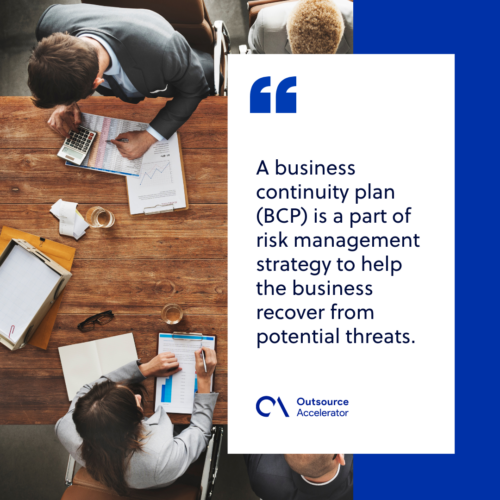 Three elements of the business continuity plan
Here are the three primary components of a business continuity plan:
Recover personnel 
Successful BCPs have to secure the approval of their superiors. Set up a team of people from each of your company's most important departments to oversee the process and assign a manager to handle it.
Recovery procedure
This section of your BCP details how you intend to keep your firm running in the event of an emergency. This strategy should identify and prioritize essential company assets including equipment, the IT system, and contact lists.
Preparing a recovery procedure will help you identify potential hazards or threats to these assets and compile an emergency plan.
Data archiving
 Your BCP should always include a backup plan. There are two sorts of backups to consider when creating a backup strategy: on-site and off-site.
The on-site backup includes tape drives and external hard drives. As an emergency backup, make a copy of the following records: Financial and legal papers, contracts, and policies.