Time Zones and The Philippines, A Fool Proof Combination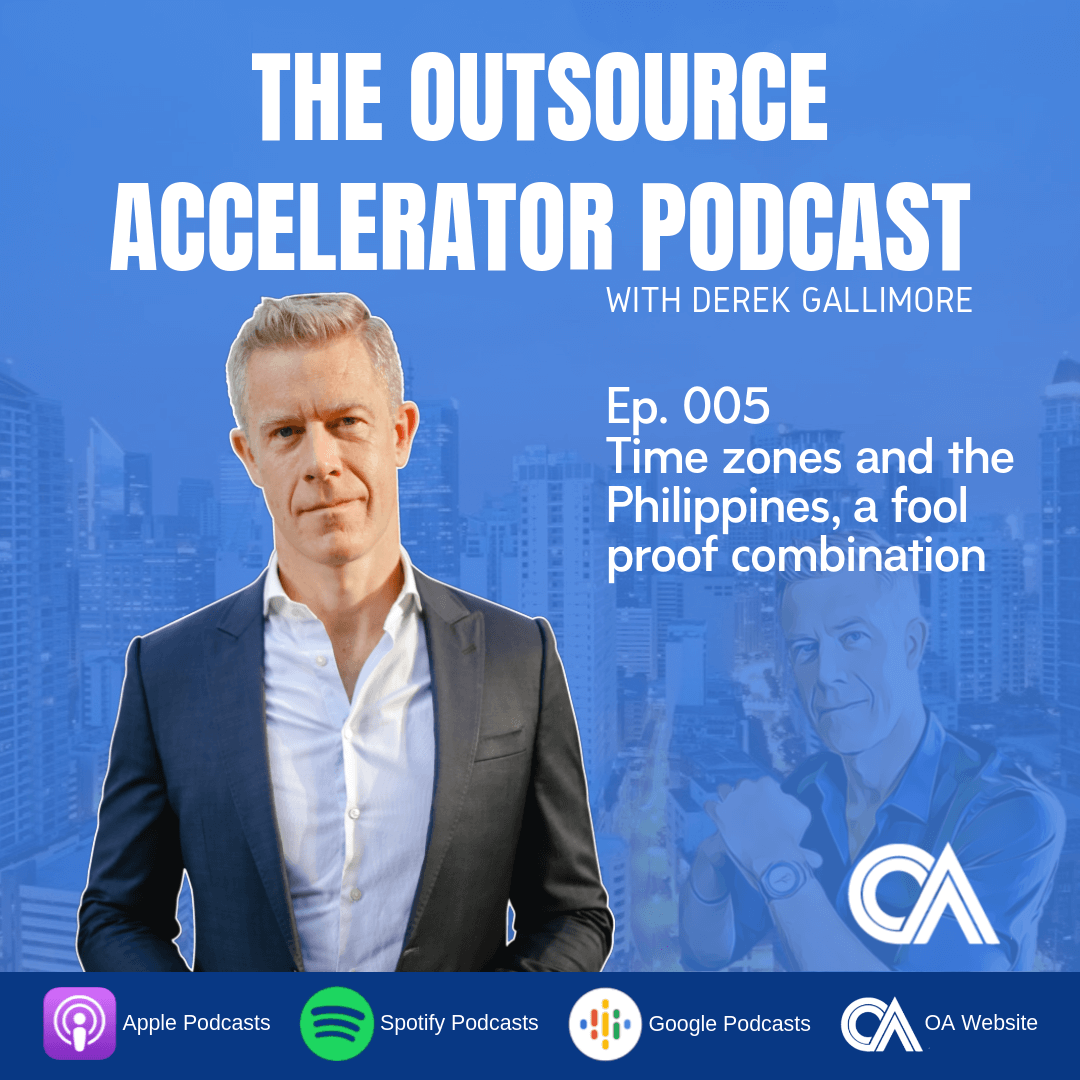 Ep 005 Derek Gallimore
Derek Gallimore and Arnold San Miguel covers the popular subject of time zones.
How does the Philippines take advantage of the different time zones other countries operate in? What is the nightlife setting in these BPO hubs that makes it attractive for investors? Arnold shares with us his insights and knowledge about the BPO industry.
Summary
Outsourcing was first introduced in the Philippines by Americans. Despite the fact that the US has the complete opposite time zone from the Philippines.
While it's a massive help for the economy, Filipinos are spending most of their entire professional lives working at night.
Derek shared his personal experience in Eastwood for the past five years. According to him, it's a very self-contained business park which is alive at night. It is already brimming with energy. Even at 4 am you will see people on the streets.
Filipinos are willing to work nightshift to avoid traffic. It's a challenge at first but you get used to it and you'll be able to adjust your lifestyle as well.
Outsourcing was started the Americans; however, it has already expanded to Australia and New Zealand. This is due to proximity and time difference.
Recruitment companies nowadays are becoming more engaging in terms of attracting more employees. If the company caters to Australian time zone, they always mention this to attract more applicants willing to work at an earlier schedule.
Shifting schedules is an issue mainly for big BPO companies because their workforce requirement varies from time to time most especially during peak seasons. Unlike in smaller BPO companies, wherein you normally only serve one client.
People are more open to working in nightshifts unlike in other countries.
Key Points
The Philippines has fully adopted the nightlife culture that outsourcing brings, from fully developed BPO hubs to offices with great amenities.
The Philippines caters to all different time zones, which makes it attractive for any investor.
Having a business operate 24/7 creates a unique advantage over your competitors.
Resources
Transcript
Expand transcript