Cliff Perez – Career Opportunities within the Outsourcing Industry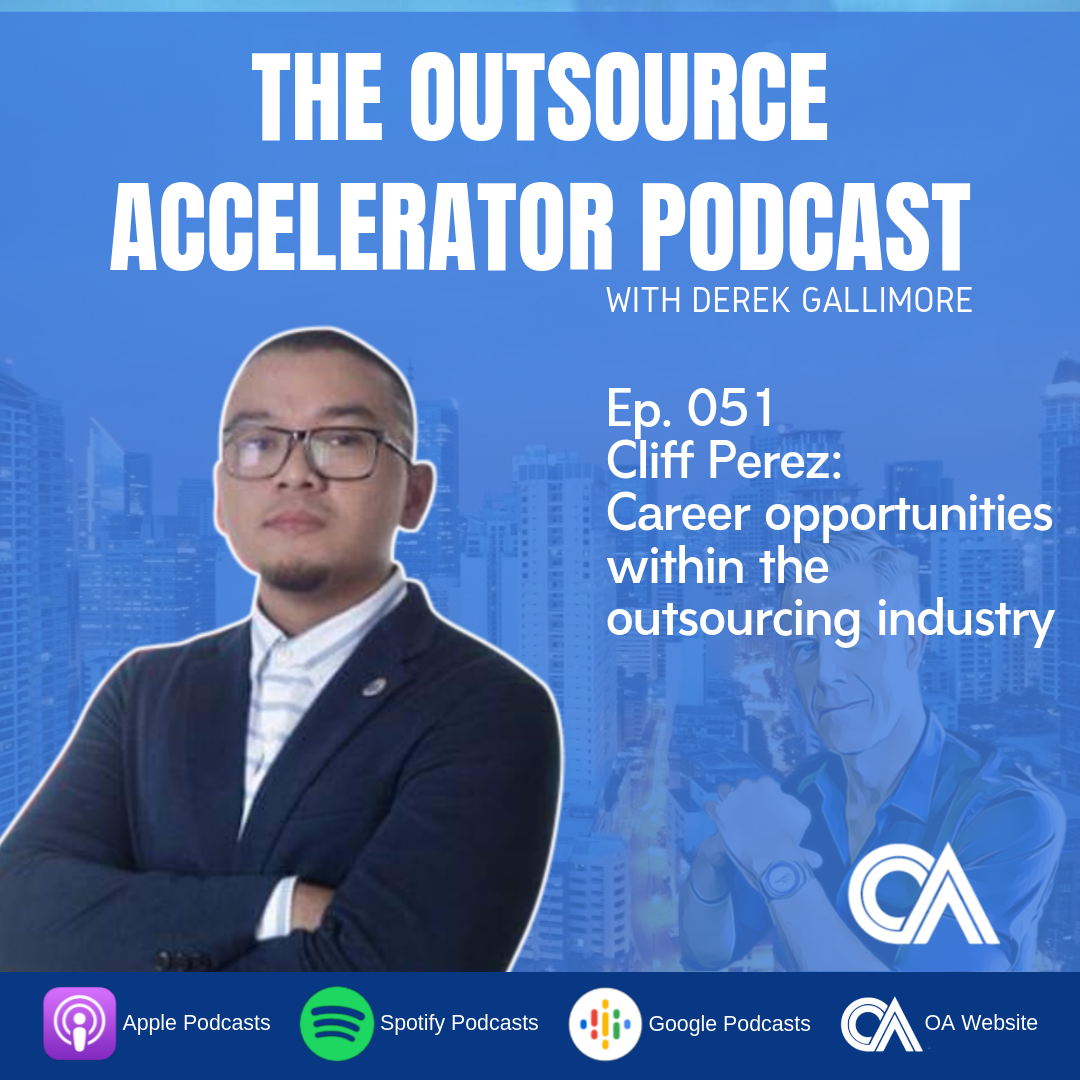 Ep 051 Cliff Perez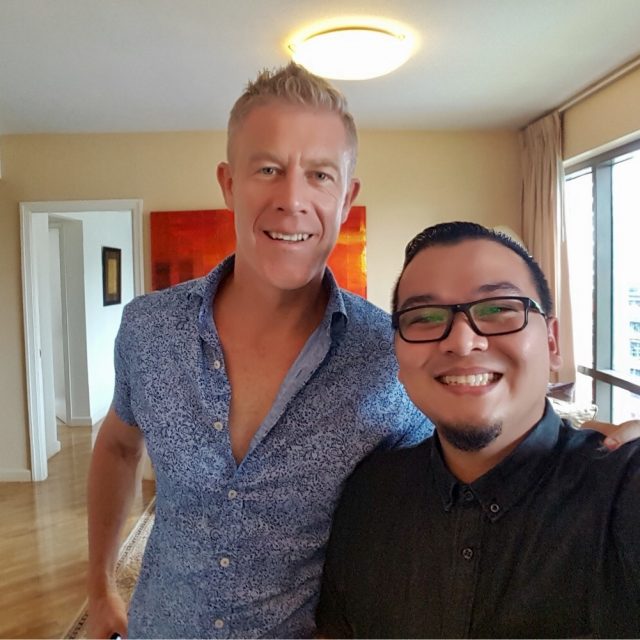 Derek is joined by Cliff Perez and they will give us a glimpse into the life of the people in the Philippines. They will also talk about Cliff's experiences and journey in the outsourcing industry.
Summary
Cliff showed a glimpse into the talent pool in the Philippines and shared with us his view of the outsourcing industry and its pros and cons.
Cliff stayed in the seminary for 8 years and took law for a year.
After a year in law school, Cliff started to look for a job. He applied to one company and got a job for a sales account. He worked for a well-known bank and sold credit card protection.
After three months he became a part of the top sellers and then he was cross-trained to sell other products from other banks.
There are types of BPOs, some offer seat leasing wherein they provide space and then the one that Cliff worked for which is a more sophisticated company working with bigger conglomerates.
BPOs are well known here as an easy-to-get kind of work. However, aside from that, it pays really well.
There are misconceptions and a false perception from the West which is slave labor mentality when in reality BPOs are actually paying good money to their employees.
According to Cliff, if you're new in this industry people would probably prefer to join a big company because everything is all set up. But if you get up the ladder and you know the system and the organization you would start looking for other options that would give you higher pay but more responsibilities, so that would be the captive setup.
Cliff's first stint in the captive set up was for a consulting company based in the Bay Area in San Francisco. Their company did consulting work and research. His main work was to hire industry experts and he would set up a meeting with their hedge fund managers. So, the company earns by having tips from these experts so that the hedge fund managers can tell their clients where to put their money in.
Outsourcing isn't just about getting your admin and telesales done. It's much more than that. You can have a team of bright people and you can point them in any direction.
Their company set up is they're just partnering with a hedge fund manager. So, they get paid by the hedge fund for giving them, experts. So, in return, they pay the experts $300 per hour just to talk about the industry that they specialize in.
Key Points
Cliff has 12 years' worth of experience in the BPO industry and a wealth of knowledge in the BPO sector.
BPOs have 24/7 operations.
In big BPOs, their staff gets trained, even those who came from the same industry and they use scripts.
BPOs offer competitive salary packages as opposed to what some people from the West think.
Resources
Transcript
Expand transcript
Listen to more podcast episodes here: