Activation Consultation 4.0 – Managing a Filipino Workforce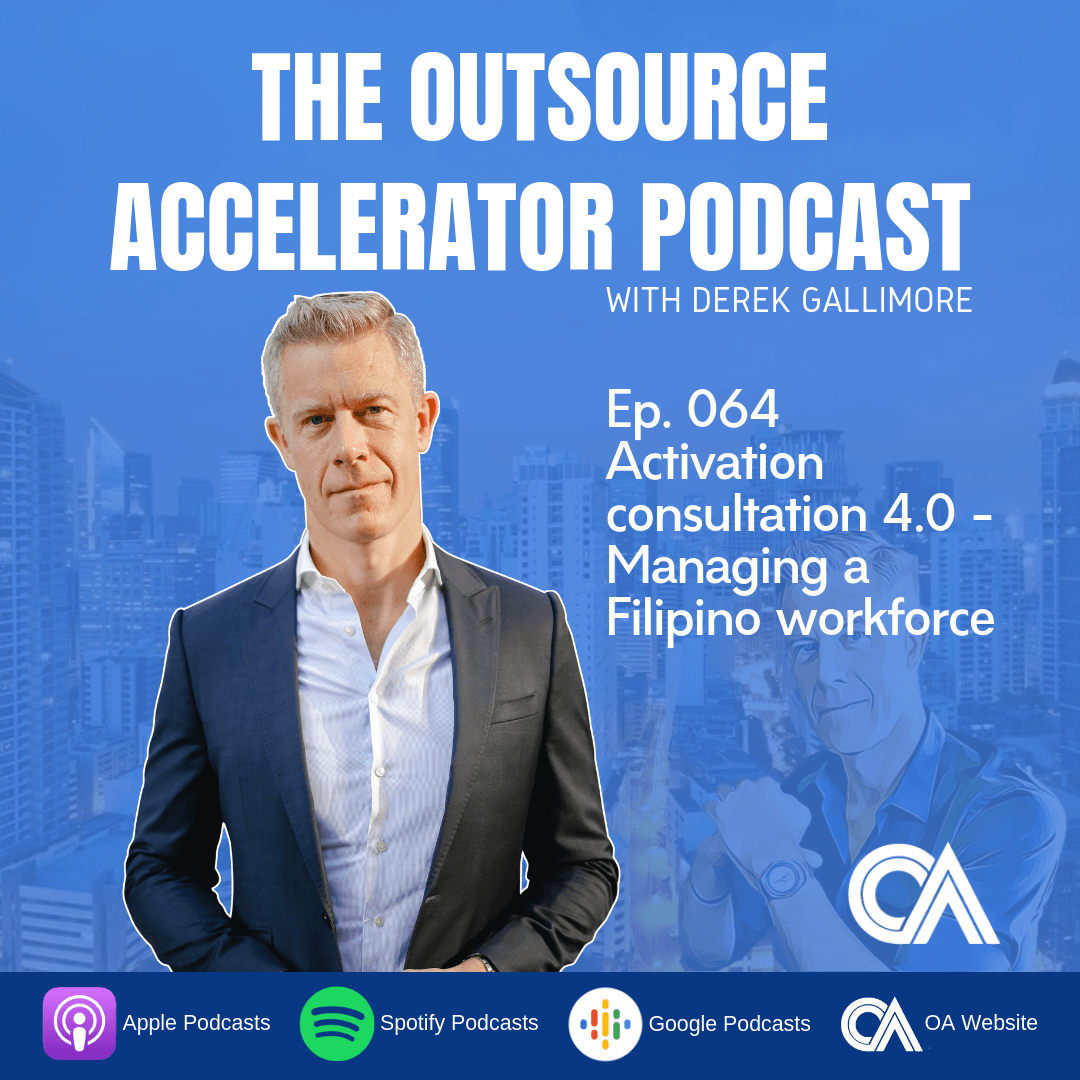 Ep64 – Derek Gallimore
In this podcast, Derek discusses module 4 of the Outsource Activation Consultation Program, which is about managing your Filipino workforce and getting the best out them.
Summary:
Derek talks about some key cultural differences of working with a Filipino team. This is to help anyone who plans to outsource in the Philippines be successful.
Rewards and recognition are briefly discussed, touching on the best way to incentivize Filipino employees to perform their objectives.
Incentivization through gamification was also discussed and if people are incentivized through gamification, it enhances the engagement received through the rewards programs.
Becoming a great client is also discussed in this module for the activation consultation program.
Key Points:
To get the best results, you've got to treat people in the best way possible
Sometimes, the best reward for some people is social recognition for what they have done.
The rewards of spending time upfront by taking the activation consultation program can be multiplied many, many times.
It is important to recognize cultural differences in the workplace.
Resources:
Transcript
Expand transcript