Stephane Morel – Tronche De Vie [Piece of Life] in the Philippines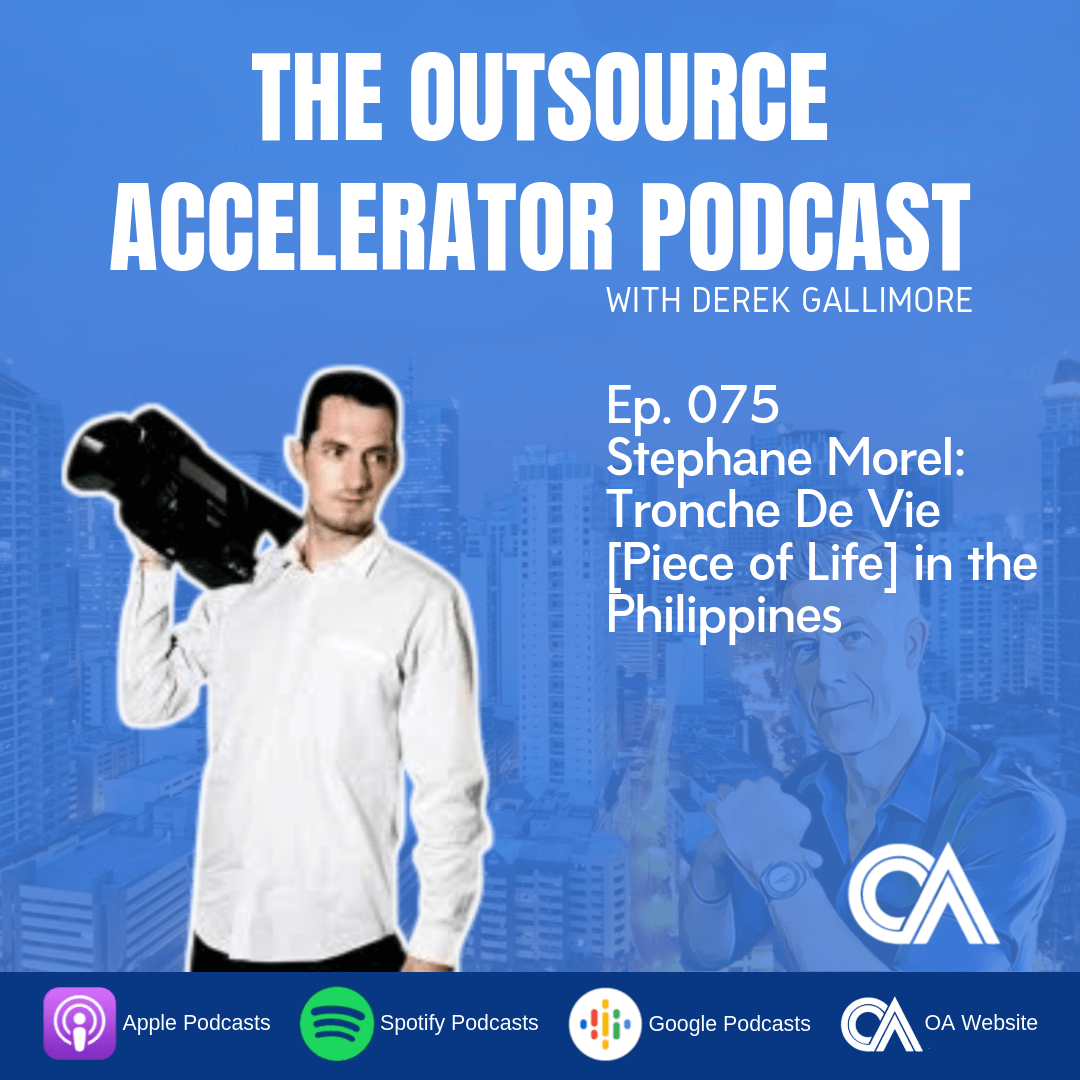 Ep 075 Stephane Morel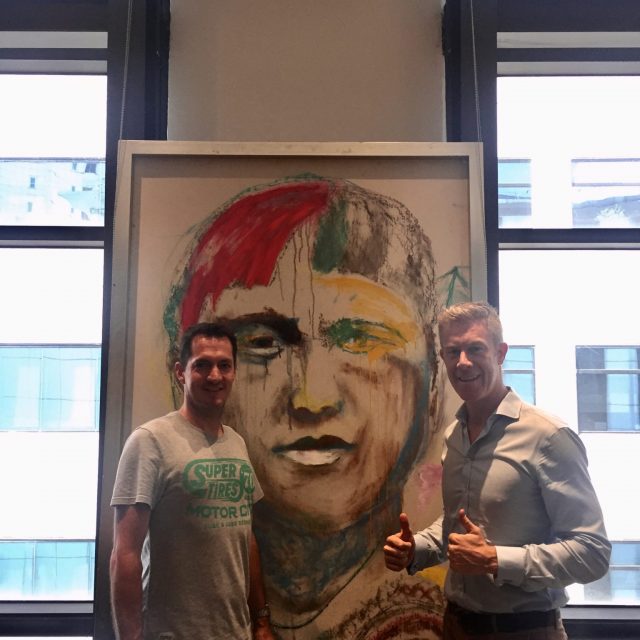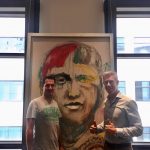 In this podcast, Stephane Morel joins Derek for the second time.  Stephane discussed his video documentary on YouTube Called Tronche De Vie, meaning pieces of life, which gives a glimpse into the real life of Filipinos.
Summary
Stephane started doing video documentaries called Tronche De Vie and he has now 17 short films to date.  These films are only shown on YouTube.
Tronche De Vie follows people that Stephane met and through his video, shows the nitty-gritty everyday living of average Filipinos.
Tronche De Vie aims to educate or to inspire people through their videos.
Stephane wants to stay in the Philippines because Filipinos give him happiness.
Key Points
There is such a disparate standard between lives here in the Philippines.
Filipinos are such happy people despite the circumstances surrounding them.
Resources
https://www.youtube.com/user/movingtomanila
Transcript
Derek:  Hi.  Welcome to another episode of the Outsource Accelerator Podcast.  My name is Derek Gallimore and this is episode #75.  Today, we are joined by Stephane Morel.  We first spoke to Stephane in episode 57, so go and check that out if you want to hear more from Stephane.
Today, we explore Stephane's Tronche De Vie channel in YouTube.  This is a glimpse into the real life of real Philippines.  It's a little bit gritty.  It's kind of film noir out fest meets real life.  These are Stephane's films and he now has about 17 short films at the time of recording.  It's a fantastic look into the real life of Philippines and I really encourage you to check them out.  This is a little bit about the back story and what motivates Stephane to do them.
If you want to get in touch with Stephane or want to know any more or want to know the spelling of Tronche De Vie, go and check out our show notes at outsourceaccelerator.com/75.
Derek:  Okay, so I'm excited to have Stephane Morel again with me.  Hi, Stephane.
Stephane:  Hi Derek.
Derek:  You are a videographer and I'll allow you to introduce yourself here, but what particularly caught me is your, I suppose, enjoyment and fascination of the Philippines and the Filipino people.  You have shown this within your videos.  I'll let you introduce those more.  I suppose quickly your back story, how did you find yourself in the Philippines and filming Filipino life stories?
Stephane:  So as a tourist, I arrived here nine years ago.  I started to work with this French company for five years and then I changed my contract as a part time job because I got more and more contract for doing financing for French TV for something I really did want to do like documentary or montage, so I did it.
I changed my contract and now that's what I do.  I'm a freelancer and on the side, I started my own project, my short documentary project, Tronche De Vie.  Basically, it's only on YouTube] try to focus on Filipino people I met or I saw for years sometime, like, the first piece otherwise Jimmy is a guy selling fish ball and the other guy, I used to see for three or four years.  I just stand by beside and seeing his fish ball and I was curious about Jim.  I was like, "What's going on behind this guy?"
Derek:  So this guy is a guy selling street food in one of those carts and selling fish balls.
Stephane:  Yeah and his big tag line is like, "Don't be shy.  Eat my balls."  I was really amazed.  He's really funny guy.  We talked with him.  It took us time too because he was shy.  He didn't want to do this kind of project.
Derek:  So that was the beginning and that inspired you to make a film of Jimmy.
Stephane:  Yeah so within six minutes, we followed him maybe for two days, at home, with his kids, like at work.  I just wanted to know more about him like where he was from, for how long he was doing that.  Was he doing that since he's a kid.  I think since he's 10 years old that kind of thing.  That's his fulltime job, like a full life job, I guess.
Derek:  Because Manila or in the Philippines, it's incredible society where there's such disparate standards between lives.  There's immense wealth here and sophistication, but also, there's people really subsistence living and a lot of these street merchants, they have a hard life and really incredible story.
Stephane:  Yeah and they really do.  This guy was walking for, start at 4 PM, you finish at 6 AM selling fish ball.  He's earning like 200 pesos, so 6, 7 AM something like that.
Derek:  He'll be done for the day.
Stephane:  Yeah and the thing is he doesn't even own the cart.  He's like renting it.
Derek:  Right.
Stephane:  So he's sharing most of his earnings like for the owner.  He's just keeping maybe 30% of it.
Derek:  Wow, the guy would earn what, 100, 200 pesos?
Stephane:  No.  Jimmy is going to earn 300 pesos but the owner is going to have like 700 maybe doing nothing.
Derek:  Right.  It's crazy.
Stephane:  It's crazy, like, it wasn't everything too.  That's something we didn't know about.  IF we knew, people should…
Derek:  Yeah.
Stephane:  We still see him and after, from this story, we got just people we met all the time, like, all the people we got in this project, mostly people I met and I got curious about.  I was like…
Derek:  Wow.  So that was the beginning of this project then?
Stephane:  Yes.
Derek:  What is the YouTube channel or if people want to check out what are some of the more gritty, what the real life of Phillipines.
Stephane:  Tonche De Vie Documentary.
Derek:  Wow.
Stephane:  It's really French.  It means Piece of Life mostly.
Derek:  Okay.  We'll put that link in the show notes.
Stephane:  Tonche De Vie and there's all kinds of topics.
Derek:  What was the latest one you were doing with a…?
Stephane:  And that one was for Anak.  It's a foundation in QC, Quezon City, and they are taking care of kids and the guy was John Paul.  He's very interesting.  He's like a, he's a teacher on Saturday and Sunday for this foundation, but during the week, he's like street educator.  He's going, he called that the Big Night, so he's leaving the office at 8 PM until 2 AM and they are going to look for kids in the streets like all these gangs, all like these group of kids like sleeping outside.
So they are going to stop and talk with them, where are you from?  What are you doing here?  They just try to bring them back to the center and to help them, like to give them food, education, everything, to bring them back to life.  It's so inspiring like the way he's doing it and the kids, because those kids, they are just lost, like they are like 6 years old to 14, I don't know, living all their life in the street.  It's good to meet some of these kind of people.
Derek:  What are some of the defining and inspiring characteristics of Filipinos?  What has inspired you particularly to do these stories?
Stephane:  To do these stories?  Wow, good question.  I try to educate or to inspire people to teach something, I don't know.  I'm not the one teaching.  Those guys are.  The portrait, the guy I'm switching, those are the one who is going to teach something to people who is going to watch the video like John Paul.
He's spending all his night looking for kids and spending his weekend to teach them something.  I hope he's going change enough people.  When you look at, if you watch his video after he goes into the street and you look at the kids in the street, you will think differently.  You don't feel like they are trash or they are like bad guys or they just try to snatch or to do something bad.  They've got their story.  They've got their life behind and they got like they shouldn't be in the street.  They should be loved and they should be helped.  If you can change the look or if you can change your mentality, I want it.  Yeah.
Derek:  There is so much hardship in the Philippines and actually, living in the center of these big cities, you almost forget that there is a developing nation out there, yeah, but incredibly happy people, aren't they, despite a lot of hardship.
Stephane:  Always and it's really, like, that's something that shook me a long time ago in the Philippines, like the look of people who get the chance to be educated and everything.  The way they are talking to people living in the street and they really like to look at them like really badly, like, I got really shook by that.  I was like, ah, those guys are trash.  They are squatters.  They use our money or we spend money for them, like, when nothing is done for them, you know, like if John Paul doesn't have the Anak Foundation and there's nothing.  The government are not doing anything for these kids or they don't care.  They can die in the street.  Nobody will do anything, but then there are too.  That's what amazes me in the Philippines.  They are still happy, like the kids, they are living in the street.  They are really…
Derek:  They are still pretty upbeat, yeah.
Stephane:  Always happy.  That's why I like the Filipino.  That's why, yeah, I want to stay here.  They give me happiness and it's different in your off, like, Filipino friends, not to name it like, so yeah, lots of joy, lots of happiness.  It's a good.  It's good for everybody, I think, to see that.
Derek:  That was Stephane Morel.  If you want to get in touch with Stephane, know any more about his films, go to our show notes at outsourceaccelerator.com/75 and if you want to get in touch with us about anything, send us a question.  Just email us at [email protected].
Listen to more podcast episodes here: