Frederic Joye – From Swiss Banker to a BPO Company Owner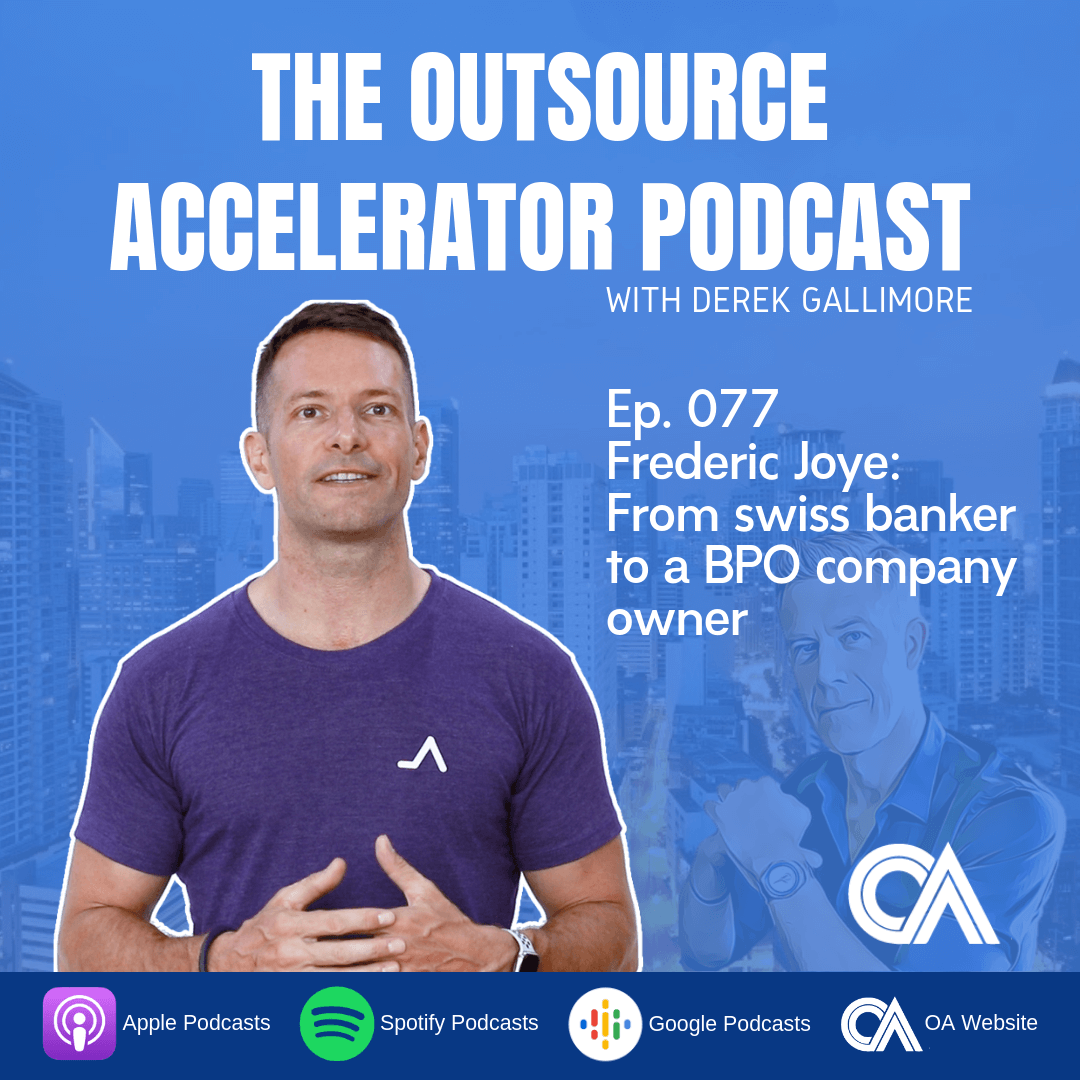 Ep77 – Federic Joyce
In this podcast, Derek is joined by Frederic Joye.  Frederic is a banker Switzerland who pursued his entrepreneurial career working in currencies in Hong Kong, which led him to the Philippines and co-founded a BPO company.  In this episode, Frederic shares his background and why he chose the Philippines to be the location of his company, Arcanys.
Summary
Frederic was led to the Philippines after joining his business partner on an e-commerce venture. With the industry changing, they had to look for staff members that could serve their clients better to keep their competitive edge.
Frederic chose the Philippines because of the high level of English fluency and the cultural proximity with customers. He saw a lot of potential in the Philippines when it comes to outsourcing.
Frederic shares that a lot of communication with their clients and being aligned with the vision of how the product is going to get built is required to make the business successful.
Key Points
The Philippines is positioning itself as the as the Swiss banking of the outsourcing industry.
The Philippines is world-class in outsourcing and is one of the world's experts
A country's language and culture are very big factors in the success of an outsourcing project.
Filipinos are extremely friendly and welcoming. They always want to make sure that whoever they're interacting with is happy.
Resources
Transcript
Expand transcript