Sohan David – Unique Selling Proposition of TBS Global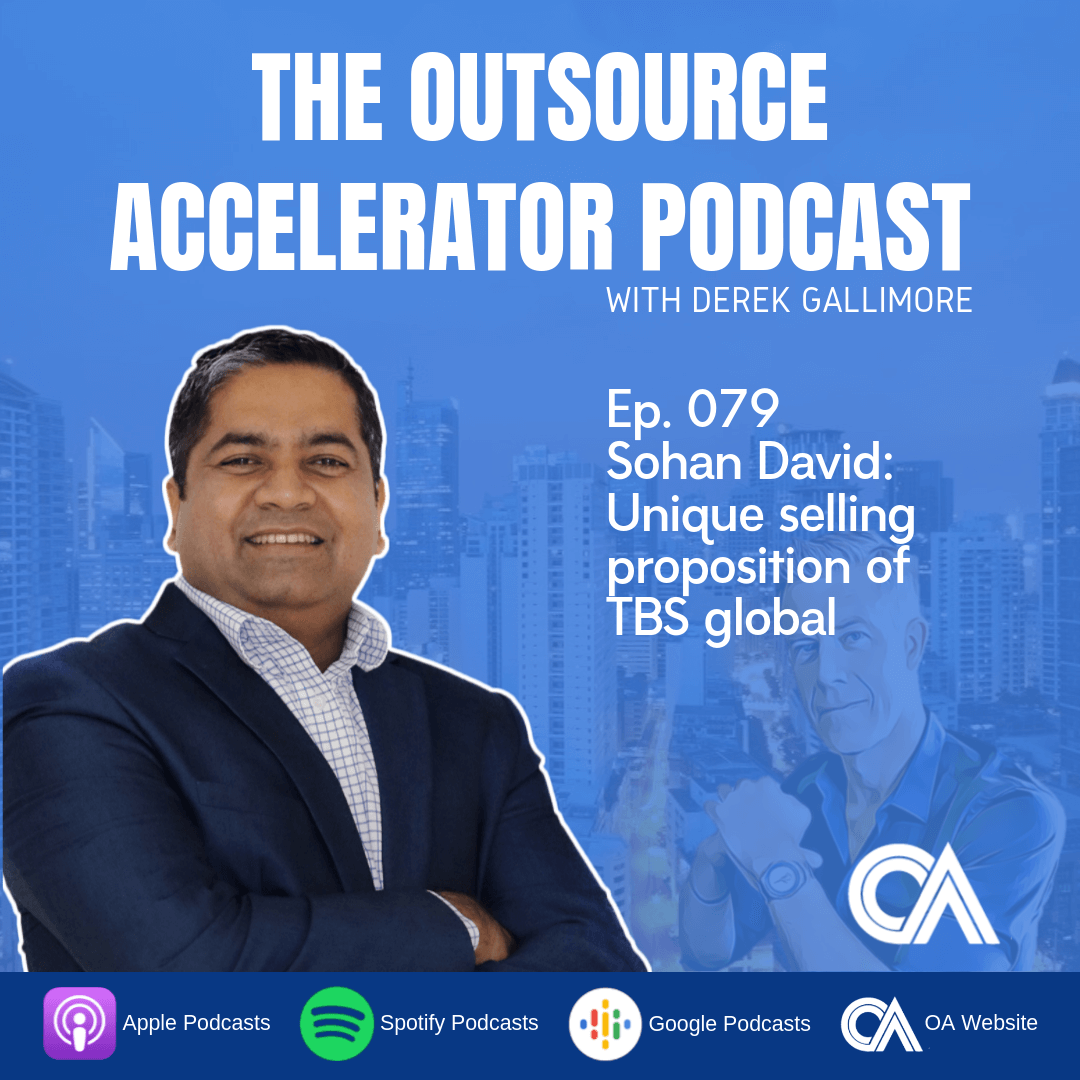 Ep 079 Sohan David
In this podcast, Derek is joined by Sohan David for a second time to discuss TBS Global, a company Sohan co-founded.  They deep dive into what exactly is TBS Global and the services they provide to clients.
Summary
Sohan shares that he has 13 years of financial background in Sidney before plunging into the outsourcing business.
Sohan shared that they chose Philippines to be their location because of different degrees of ease of business including the Philippines' infrastructure system, the banking system, and the general resource management, which makes setting up operations of BPO businesses smoothly.
Most people involved in outsourcing understand the commercial implications faced by a developing country as well as the bureaucracy that needs to work through. It's a matter of being patient until the laws catch up to what those requirements are.
TBS Global provides a holistic solution to meet the call center requirements as well as the back- office administration and financial services requirements. Their strength is very much in the hybrid service positioning.
Consultative selling is something that TBS has done quite well. It is about adding value to the clients in the areas that are relevant to them rather than just rolling out a solution for the sake of it.
Sohan shares that he gets one-on-one time with the clients at least on a monthly basis because he is very passionate about business as a whole.
TBS Global is a small to medium niche BPO.
TBS Global has taken their years of marketing and sales experience to build a joint solution that includes social media and traditional telemarketing. That's the model that they present to their clients.
Key Points
Businesses consider offshoring for scalability as well as cost-effectiveness.
There are three primary models on outsourcing.
Everyone involved in the business has to have skin in the game. No one can do miracles just as much as the next person can.
The key for any business is not to jeopardize the core business from a cash flow perspective.
The whole BPO industry is evolving in terms of lead generation and marketing.
Resources
Transcript
Expand transcript
Listen to more podcast episodes here: