Angie Alesco – From Juggling Two Jobs to Working Full Time in the BPO Industry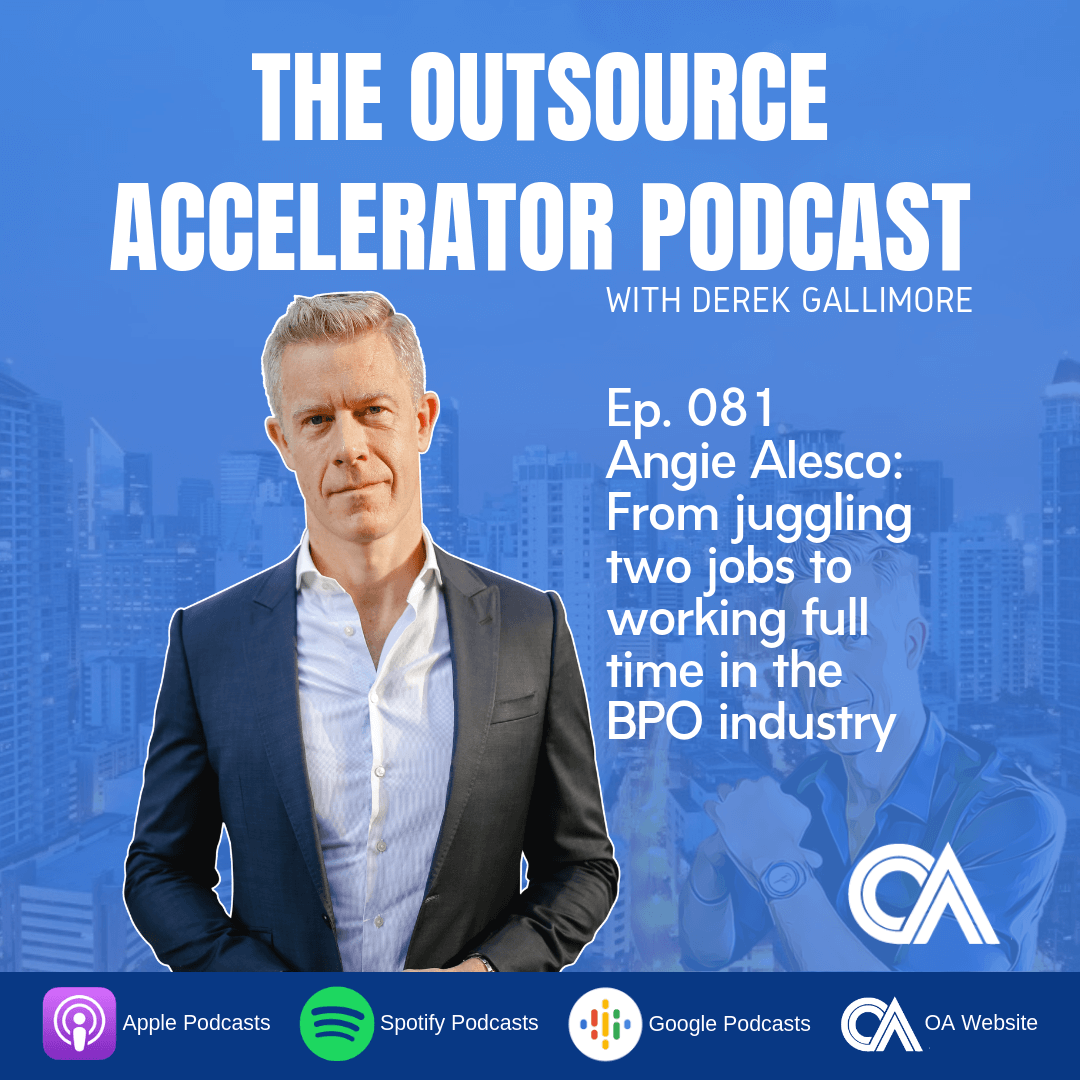 Ep81 – Derek Gallimore (2)
In this podcast, Derek is joined by Angie Alesco, a BPO worker who shared her story of grit, energy, and commitment.  Angie's story is common here in the Philippines and she symbolizes the energy of the Filipino people.
Summary
Angie shares that she is the sole provider for her family which includes her parents, three children, and a niece.
She juggled two jobs just to provide for her family and put her three children through school.
After working as a government employee and a nurse, she then ventured into the BPO industry after her friends told her about outsourcing opportunities and benefits.
Working now in the BPO industry, Angie shares that she is earning more now and has a lot more rest compared to when she was still working two jobs at the same time.
She shares that she has more peace of mind working in the BPO space because she and her family are covered by health insurance.
Key Points
Angie's story of juggling two works at the same time to provide for the family is common among Filipinos.
Working in the BPO space has more benefits for their employees such as higher salary, paid vacations in a year, and health insurance for the employee and the family.
A mother's love is unconditional.
Outsourcing opportunities are taking the Philippines by storm, but its growth is stunted by lack of awareness of Filipinos and slow internet service in the country.
Resources
Transcript
Expand transcript