Frederic Joye – Inception of Arcanys, a Software Developing Company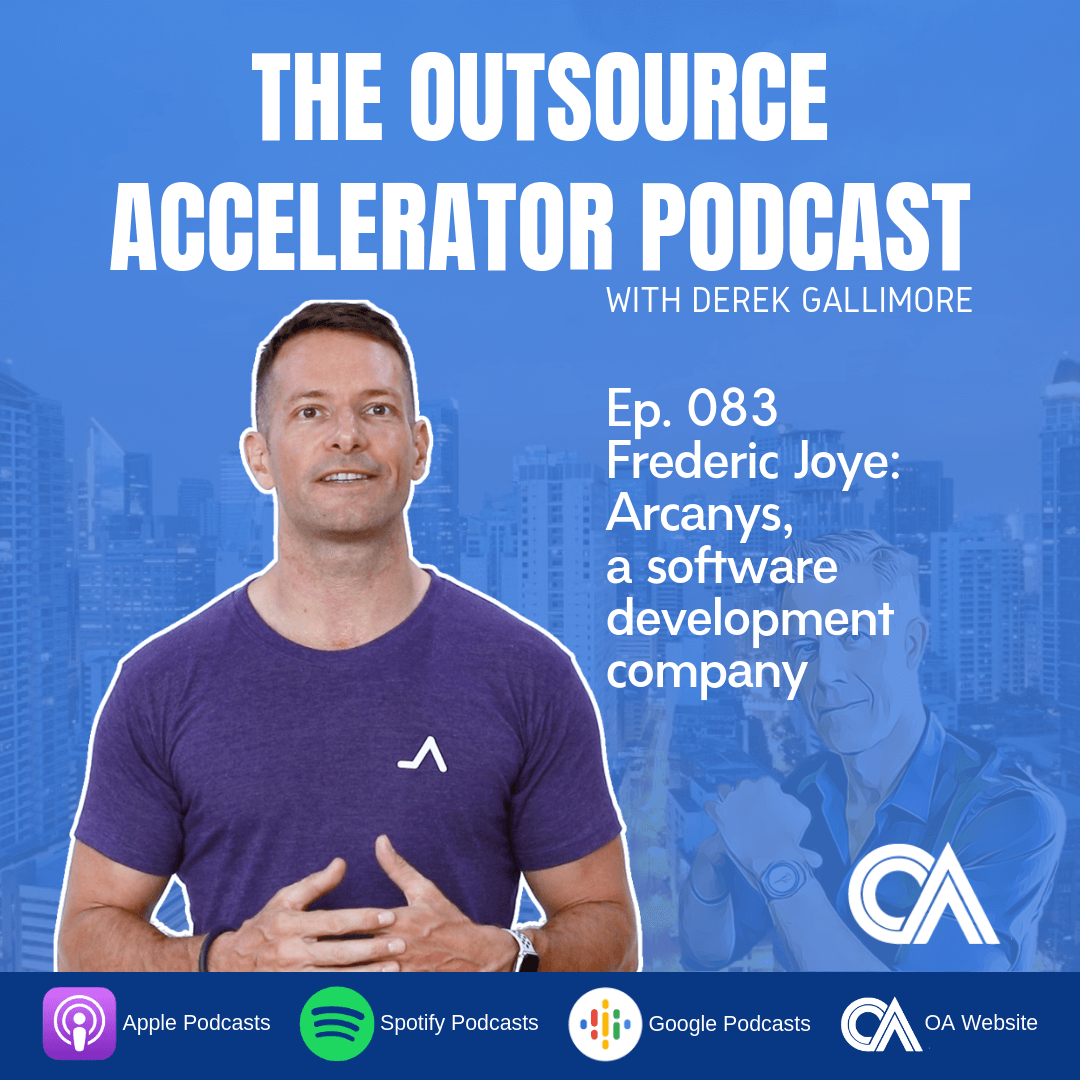 Ep83-Frederic Joyce
In this podcast, Derek joined by Frederic Joye once again in this episode.  Frederic has been working in the Finance Industry for many years before moving out and co-founded Arcanys.
In the discussion, we are diving deep into his thought process behind starting an outsourcing establishment and the opportunities and why he chose the Philippines.
Summary
The Philippines understand the Western Cultures since they've been exposed to it for so many years making it a great mix and competitive advantage.

Frederic discusses about the software development outsourcing company that he co-founded and how they operate.

His takes on mismatch on the expectation of outsourcing.

Frederic shares about training their people and provides skill tree so they can see themselves grow and keeping them working on a very interesting project that are very challenging that are cutting edge technologies.
Key Points
English skills are probably the best in Asia.

The more added services in the core offer, the more quickly it expands the number of employees.

The business and trust that are very important part of operations to an outsource partner and so this requires a lot of communication and learning.

The longer people stay with us the more value our clients get out of them.

Everyone is really leveling up the playfield in the outsourcing, everyone is learning, everyone is getting better.
Resources
outsourcesaccelerator.com/83

https://www.arcanys.com/
Transcript
Expand transcript
Listen to more podcast episodes here: