Mike O'Hagan – How Mike Utilised his Outsourced Workers in the Philippines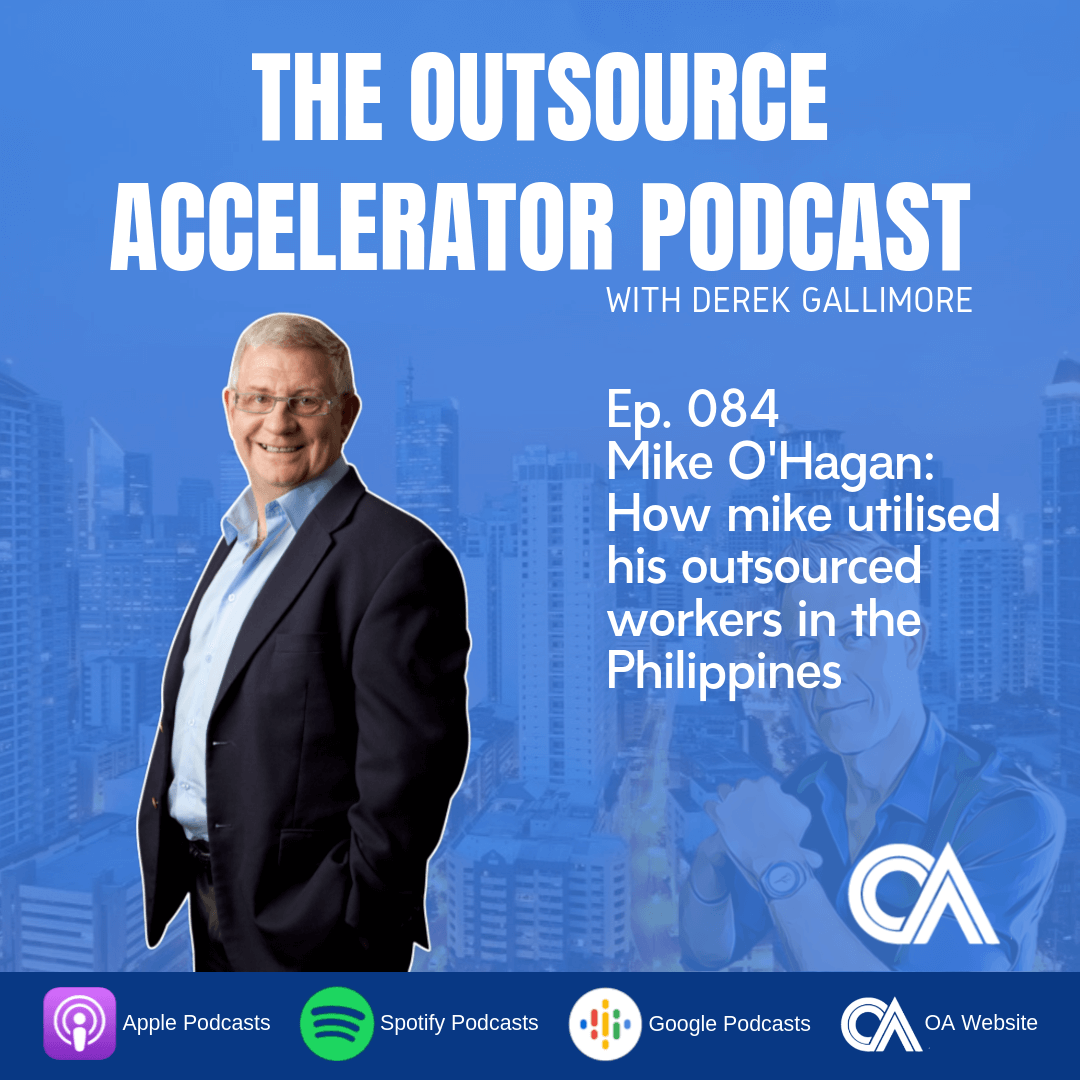 Ep 084 Mike O_Hagan
In this podcast, Derek is joined by Mike O'Hagan once again, owner of MiniMovers, a moving company.  In the discussion, Mike will talk about his growth and outsourcing through his business and specific strategies and very openly talked about where his business was when he took the decision to come over to the Philippines.
Summary
Mike shares his primary business and what he learned over the years about outsourcing in terms of MiniMovers and how it expanded.

The journey that got an initial win because Mike came over to the Philippines.

Mike states that they

wanted to hire people that can think and they had to go and teach them how to be movers-removalist in another country so that they could sell the product and that was a big challenge that they've overcome.
Key Points
The industry evolves originally with structured processes and overseas workers doing very low-end jobs where they don't have to think and just follow the process.

A few years ago it's a big push to do home-based workers and if you look quietly most of it disappeared and the reason it disappeared was that they found out that larger groups of home-based workers had lesser output compared to in-house employees.

There are 1.2 million Filipinos currently working in the Philippines for western businesses out of that 1.2 million, 75% of them are working for American companies.
Reference
outsourceaccelerator.com/84
Transcript
Expand transcript
Listen to more podcast episodes here: