Frederic Joye – Operating an Outsourcing Centre in the Philippines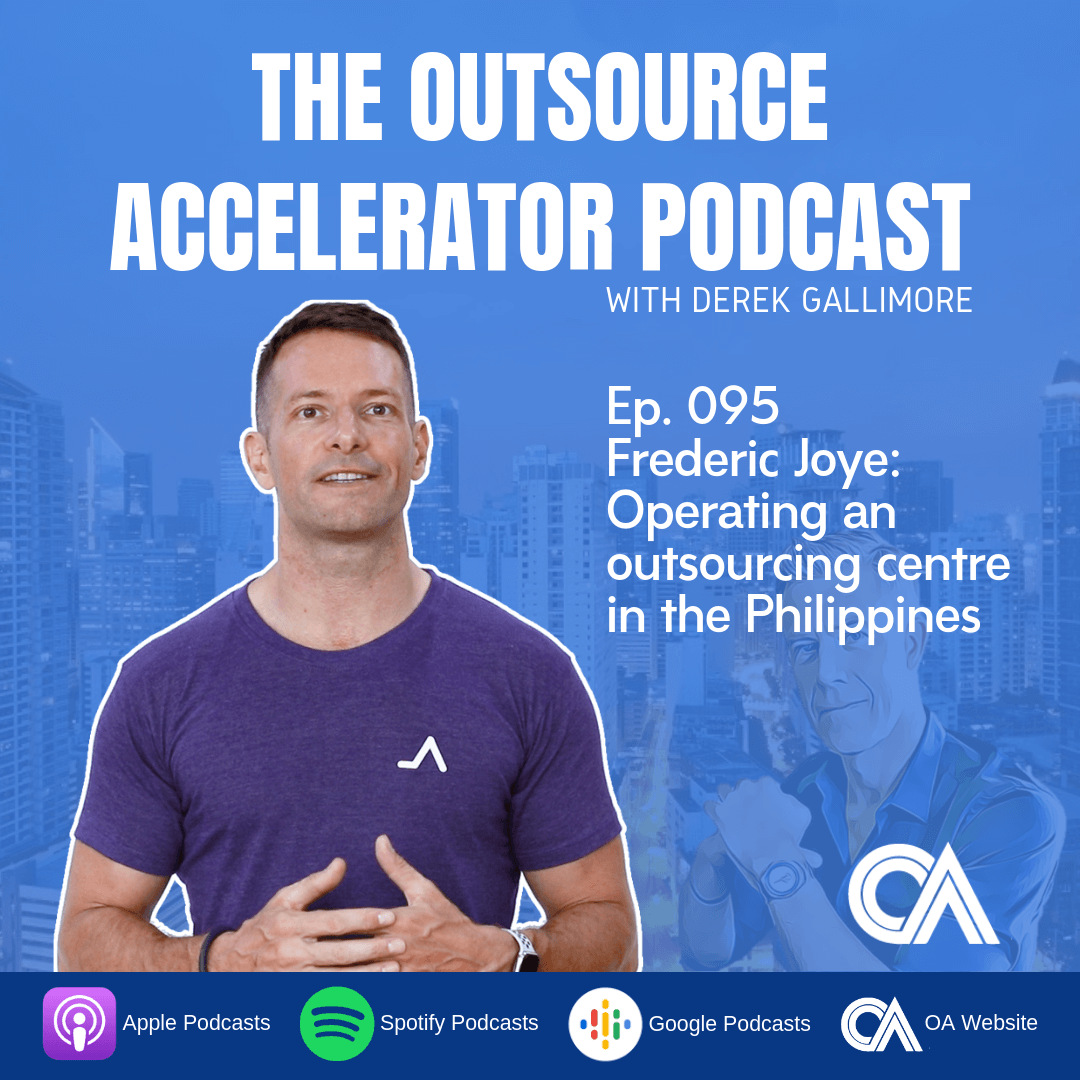 Ep 095 – Frederic Joye
In this podcast, Derek is joined by Frederic Joye for the third time. Frederic's background is in Swiss banking and building mega startups in Hong Kong. He is now in Cebu with a high-skilled outsourcing company called Arcanys. In the discussion, we are diving deep into his thought process behind starting an outsourcing establishment and the opportunities and why he chose the Philippines.
Summary
According to Frederic, he

wanted to live in a tropical country because it's very different from Switzerland where winter is not the most pleasant.

He shares that 50% of the business that they're getting are referrals from very happy clients who want to work with them.

Frederic thinks that the software development, machine learning or even cloud support services will actually increase in the coming years in the Philippines.

He also had the feeling that some other cities will start developing in the Philippines.

Frederic narrates that it was quite of a shock when they first arrived in the Philippines because they arrived at night so they were a bit scared with all the stories they've heard about the Philippines but very quickly they've discovered a completely different side of things. He was amazed by how much more developed the Philippines is.

Frederic shares his thoughts about Upwork and Freelancer.

He thinks that a lot of people are not aware of what the Philippines has to offer
Key Points
The Philippines really is the best of both worlds because the people are eager to learn they're very open and they're smart.

Outsourcing is 10% of the current GDP and growing in double digits every year.

Rates are going up faster in the Philippines.
Resources
outsourceaccelerator.com/95
https://www.arcanys.com/
Transcript
Expand transcript
Listen to more podcast episodes here: