Jim Yuan – Real Estate and Cryptocurrency in the Philippines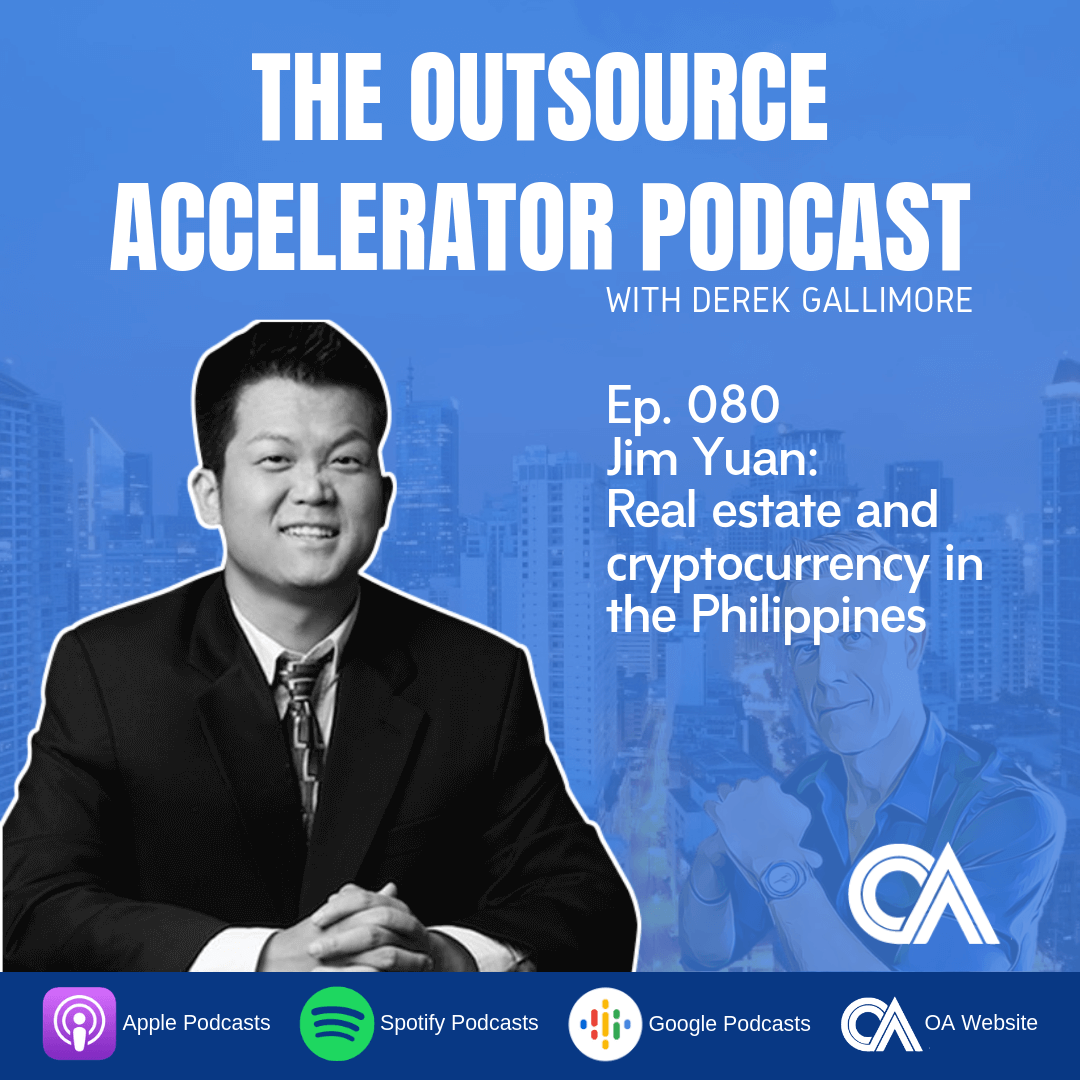 Ep80 – Jim Yuan
In this podcast, Derek is joined by Jim Yuan for a second time to discuss business fundamentals in the Philippines. They deep how you can leverage the Filipino workforce.
Summary
With the worsening traffic situation especially in Manila, Jim discusses that shared living spaces for outsourcing workers could be a big business opportunity.
MyTown, a Dutch-owned company was the first one to tap into this opportunity.
Jim shares that there's a lot of room to leapfrog things and skip certain steps in the evolutionary process in terms of technology.
Cryptocurrency is slowly recognized in the Philippines.
ph, is one of the premiere payments companies in the Philippines using cryptocurrency.
Key Points
Property in the Philippines can be very expensive especially in Manila.
There is business opportunity in property.
There is a tremendous opportunity for cryptocurrency for block-chain based payments.
Resources
Transcript
Expand transcript
Listen to more podcast episodes here: