Sharon Melamed – New World Trends in Outsourcing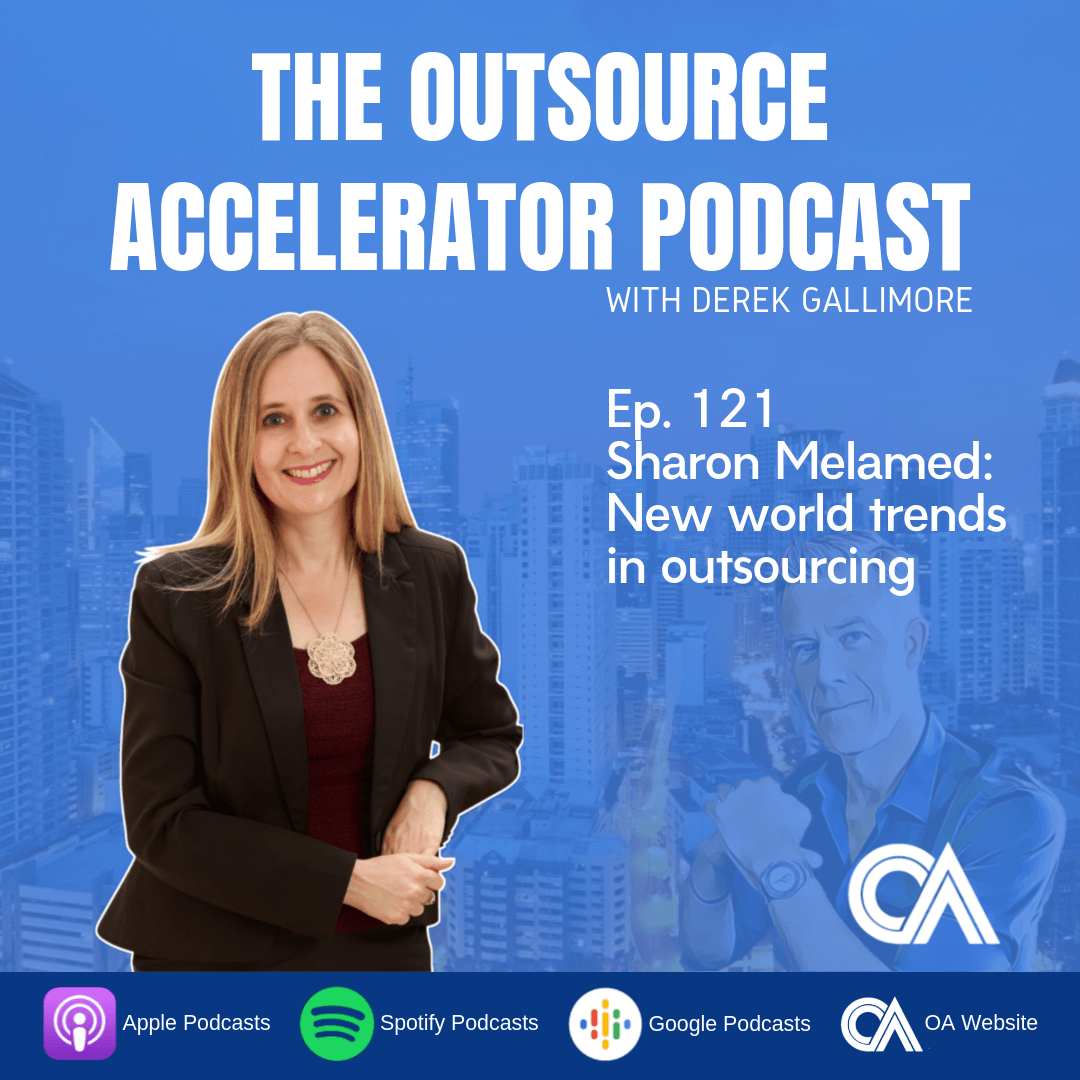 Ep 121 Sharon Melamed
In this episode, Derek is joined by Sharon Melamed for the third time, she is an industry veteran for outsourcing and has worked in the outsourcing industry for 25 years.  She runs a company called Matchboard which is effectively a matchmaking service of outsourcing. Join Derek as he deep dives into Sharon's thoughts about outsourcing and the future of outsourcing.
Summary
Sharon has been in the outsourcing industry for 25 years, 20 of those years were she runs sales and marketing team for BPOs across Europe, the US, Australia, Japan, and Israel.

Her company, the Matchboard is a matchmaking platform for a company wishing to outsource.

Sharon shares her thoughts in the application of technology in outsourcing.

She thinks that there's a massive opportunity for small businesses to take advantage of the workforce in the Philippines and the huge range of task and skills that can be offered with or without technology today.

Sharon talks about her thoughts about the millennials and its implication to outsourcing.
Key Points
Matchboard is a matching platform where a company can tell it needs for outsourcing, and a matching algorithm will find a short list of perfect match outsources to help with that particular business need.

The outsourcing industry in the Philippines employs around 1.1 million people plus or minus about another million and it contributes about 10% GDP.
Resources
Transcript
Expand transcript
Listen to more podcast episodes here: