Jaycee De Guzman – Evolution of Digital Marketing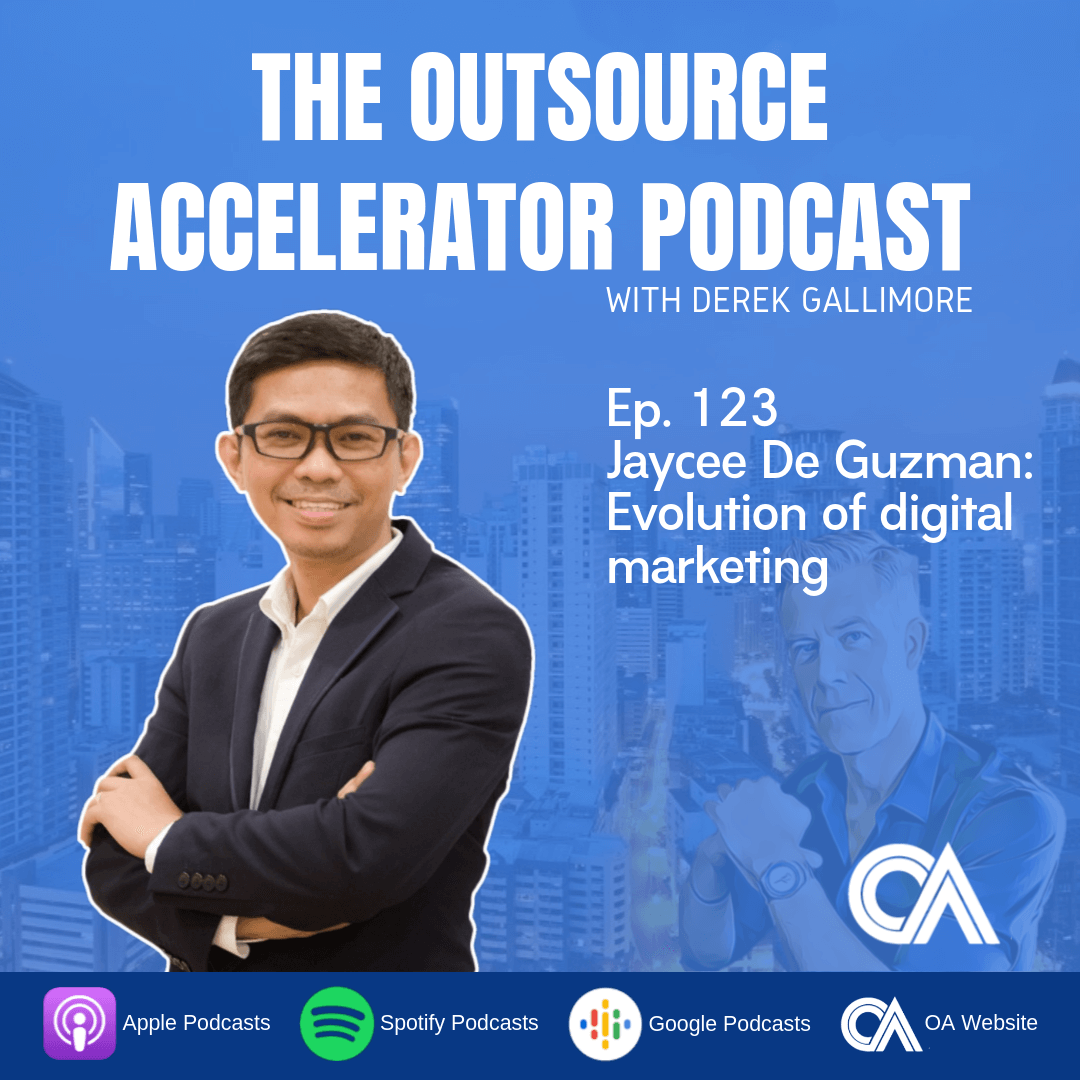 Ep 123 Jaycee De Guzman
In this podcast episode, Derek is once again joined by Jaycee de Guzman. They will discuss Jaycee's digital marketing agency, iPresence, it's services and how it's different from other companies. He will also share his experiences and knowledge in the world of digital marketing.
Summary
Jaycee has been in the digital marketing industry since 2001. He began his journey by offering content marketing services. Then by 2012, he decided to become a full-time entrepreneur.

iPresence is a digital marketing agency catering mostly to clients from the West.  

iPresence offers a total of 6 services as of the moment and on March they will start offering three more. The services that they offer are; content writing, keyword research, forum marketing, virtual assistance, website design, graphics design, explainer video or video animation services, transcription service, and voice-over.

Jaycee mentioned the differences between the clients from the West and clients from the Philippines.

Jaycee noted that when Americans outsource, they already know what they want or what they need but for Filipino clients, they are still in the process of learning or knowing the significance of digital marketing to their businesses.

Derek and Jaycee briefly touched on content production management and the quality control process.

According to Derek, content is becoming a big thing for website nowadays.

They also discussed the evolution of digital marketing from text to video marketing
Key Points
According to Jaycee, clients from the West have high standards whenever they outsource their digital marketing needs to iPresence.

Jaycee mentioned that Google favors long-form content than short-form ones.

Since 2017 video marketing has been the focus of digital marketing.

The advantage of being in the Philippines is that businesses here can afford to be more cost-effective because of the cheaper cost of manpower and cheaper cost of living.
Resources
Transcript
Expand transcript
Listen to more podcast episodes here: