Kevin Thompson – Filipino Culture in Outsourcing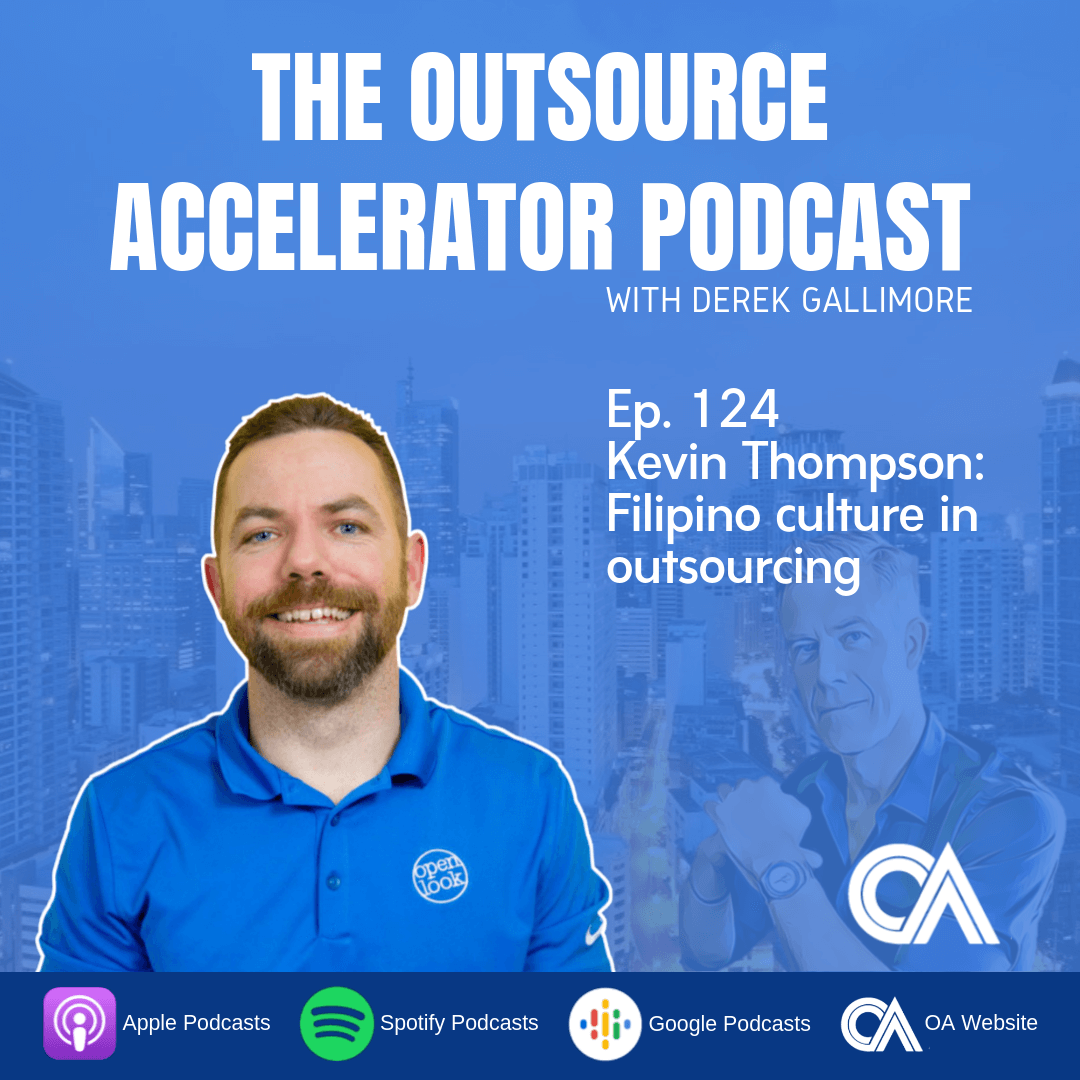 Ep 124 Kevin Thompson
Derek is joined today by Kevin Thompson of Open-Look, a niche market publishing company. Join them as they discuss more about Open-Look and Kevin's journey which all started in 2010.
Summary
Open-Look is a niche market publishing company predominantly digital but also in hard copy.

Kevin started his journey in the Philippines back in 2010. He was originally from Southern California but he was transferred to Cebu to help build an advertising sales team for a niche publisher in the US.

He did that for two years and he saw an opportunity to expand and provide those services to different publishers.

Kevin noted the progress and changes in Cebu since he first arrived in the Philippines.

According to Kevin, content generation is being offshored nowadays. He also mentioned that there's still a very viable market in niche markets.

Kevin said that "Everybody has a semi misconception about publishing, which people believe is really struggling and that magazines are dying and will be taken over by the web".

They also briefly talked about SEO rankings and its importance to some companies.

They touched on the evolution of the industry and how it is coping with the changing needs of people.

Kevin discussed how they hire the right people because there aren't many people in the Philippines with specific magazine experience.
Key Points
Nowadays, it's really common for publishers to offer both the traditional print hard copy as well as some form of a digital publication.

According to Kevin, Cebu city has exploded now in terms of progress.

Kevin mentioned that the Filipino culture made his transition in the Philippines so much easier.
Resources
Transcript
Expand transcript
Listen to more podcast episodes here: