Kevin Thompson – Philippines: Creating Opportunities and Transcending Diversity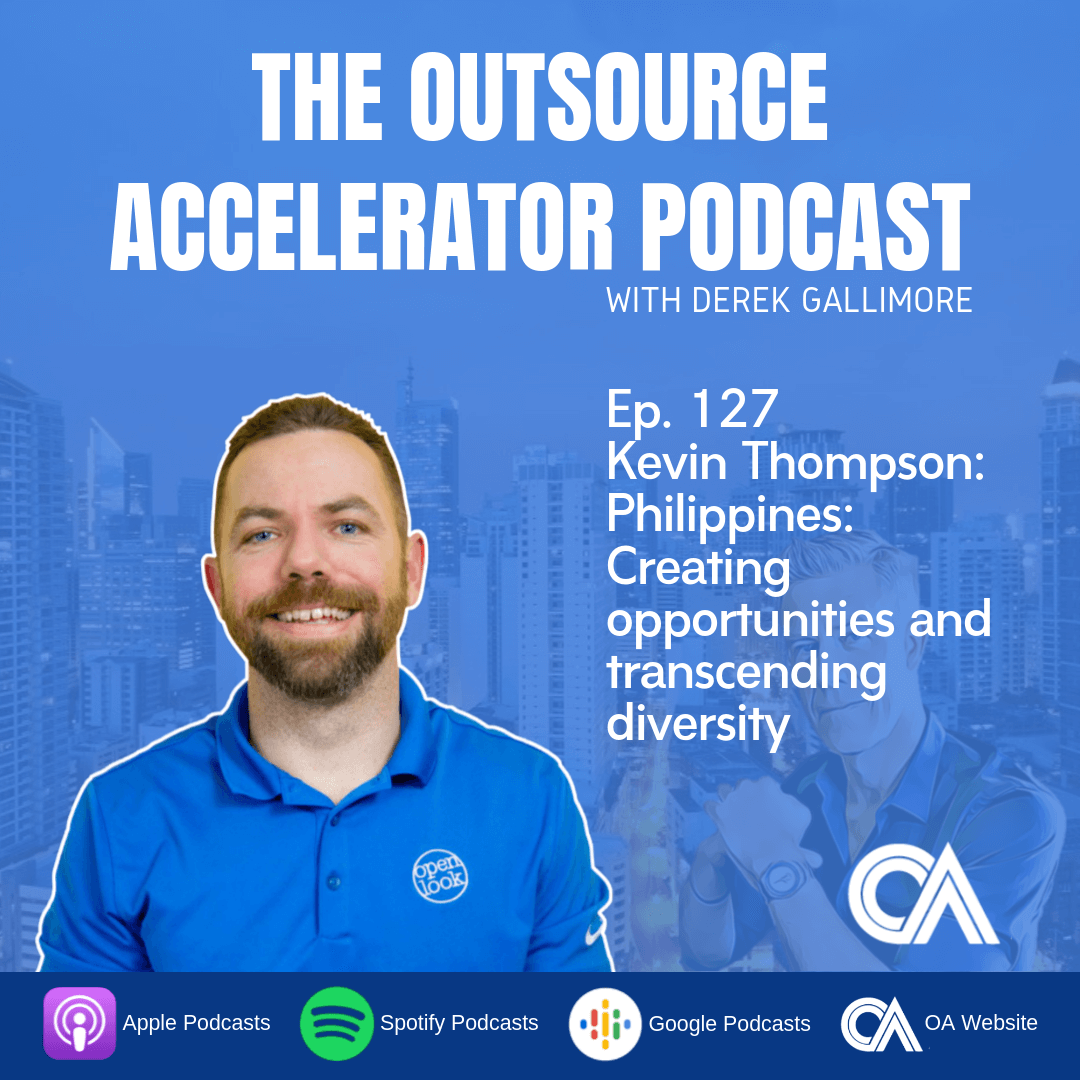 Ep 127 Kevin Thompson
Derek is joined today by Kevin Thompson of Open-Look. They will deep dive into Open-Look and discuss the services that they offer.
Summary
Kevin is originally from Southern California, then he moved to the Philippines back in 2010 for work.

Open-Look started in April 2012. Open-Look is focusing right now on clients from US and Canada. They have 250 employees and about seventy-percent sixty to seventy-percent are in their telemarketing department.

Open-Look's services include; audience development work or telemarketing, graphic design, and data research.

Kevin mentioned that most of their clients come from business to business background. In these cases, subscribers have to qualify to receive the publication and it's a qualification based on profession. They are then required to call these people to confirm and get their opt-in to receive the publication.

Kevin briefly discussed how Open-Look generally works and the overview of the prices of their services.

The biggest value that an offshore model provides is that it is very cost effective.

Kevin mentioned that they are looking into the idea of Open-Look producing its own publication because they see some opportunities in creating their own magazine. This will also further justify their business model
Key Points
According to Kevin, the benefit of the offshore model really is the price. It's more cost-effective.

The beauty of the Philippines is that your businesses do not sacrifice much and that the cultural differences are not what many people would expect from a foreign country.

Their ambition as a company is creating opportunities. They also love the idea of being able to work with people that may not have other options.
Resources
Transcript
Expand transcript
Listen to more podcast episodes here: