Chris Urbano – Philippines: The Most Favourable Market to do Business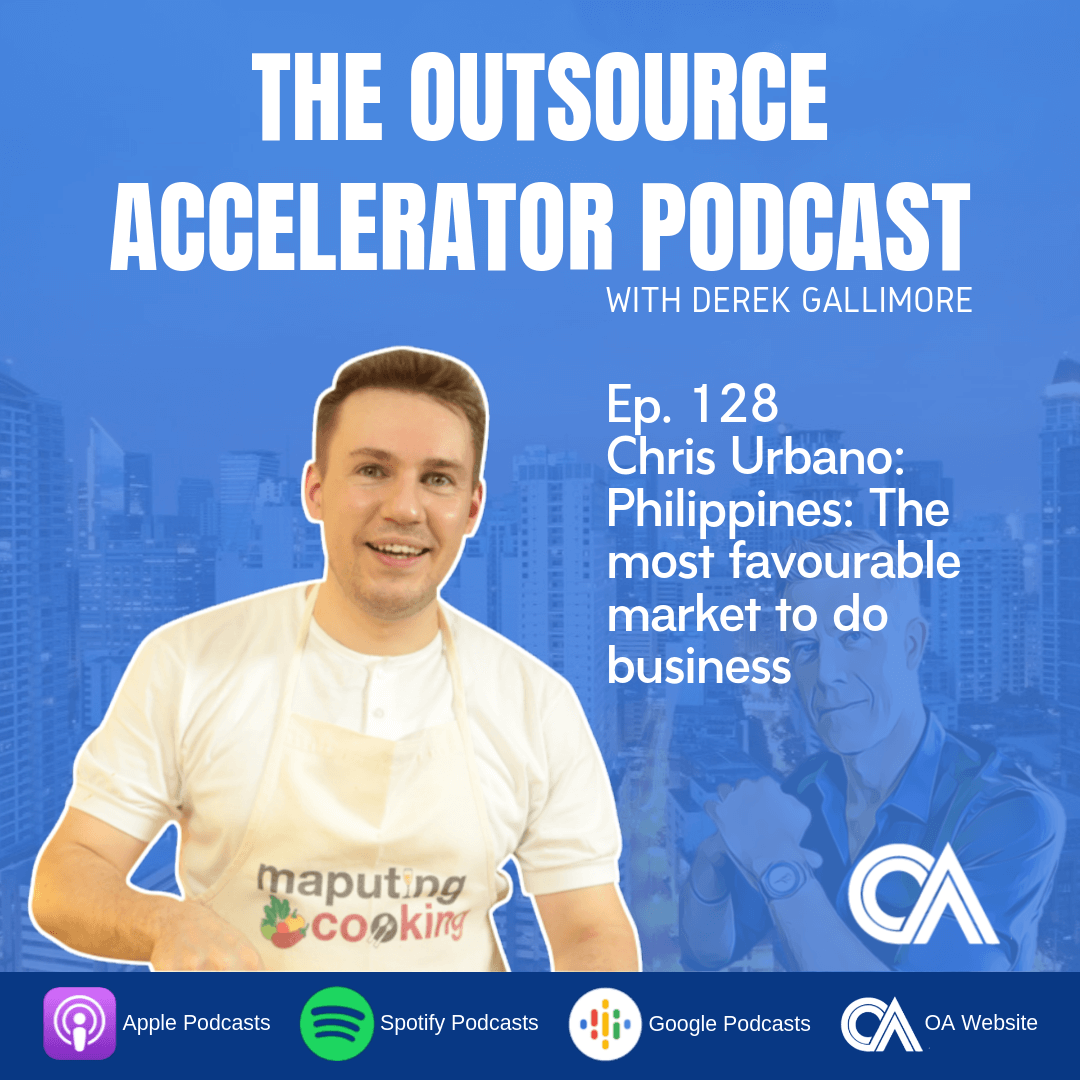 Ep 128 Chris Urbano
In this episode, Derek is joined by Chris Urbano of Winery Philippines. They will talk about his journey and background. They will also talk about his insights in business, commerce and management fundamentals.
Summary
Chris is an entrepreneur and consultant based in the Philippines. He is the owner of Winery Philippines which is an online wine marketplace and he also has a Youtube channel.

He studied in Indonesia and in the Philippines and he also learned Tagalog.

Chris told the story of how he met his wife and that thought his wife was Indonesian.

Derek shared that he is also taking Tagalog lessons. Also, Chris mentioned that in most places and countries that he visited he used Tagalog, unlike Bahasa. So, Tagalog can be a very useful language even in other countries.

Arbitrage Opportunities in the Philippines/Southeast Asia

Taxation

Cost of Living

Labor

According to Chris, The Philippines is probably the most favourable market to work in because of the English speaking workforce.

Derek mentioned that there's always a cheaper market. So it's about finding a balance between good skill and depth of talent then vs the price of things.

They also briefly discussed the difficulties that business owners might face in the Philippines, i.e. amount of upfront time needed to be able to incorporate in the Philippines.
Key Points
Derek mentioned that according to Judah Hirsch, in some countries it's very difficult to be an expat. However, in countries like the Philippines, it's actually very easy to be an expat because people are very open and friendly.

Chris emphasized the importance of learning Tagalog, even learning 100-200 words would make a big difference.

According to Chris. technology has broken down a lot of the traditional barriers to cross-border movement.
Resources
Transcript
Expand transcript
Listen to more podcast episodes here: