Jaycee De Guzman – Artificial Intelligence's threat to Outsourcing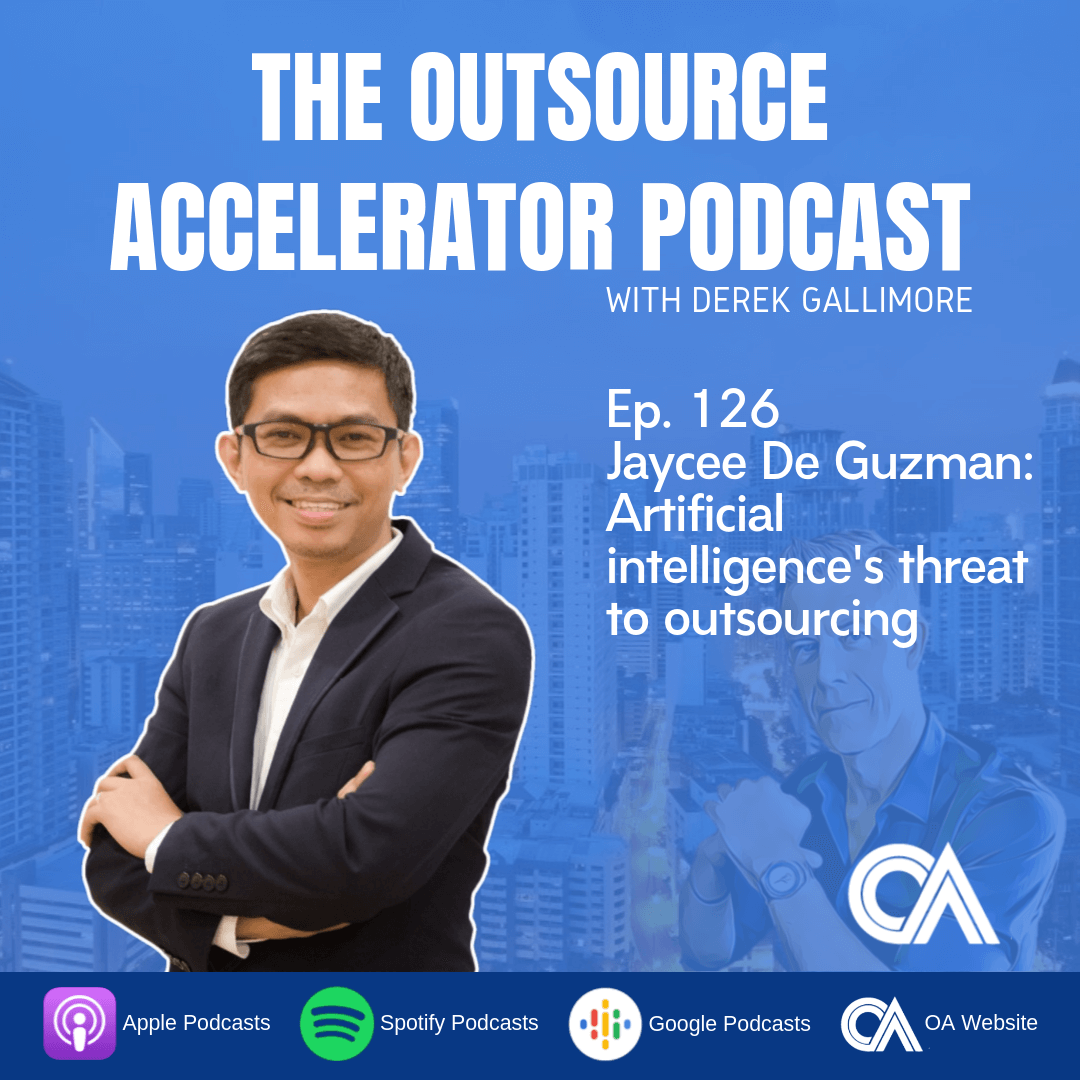 Ep 126 Jaycee De Guzman
Derek is joined by Jaycee de Guzman for the third time. Stay tuned as they discuss the future of content, outsourcing, and digital media.
Summary
Jaycee has

been in the digital marketing business for over seventeen years and his company started by offering content writing services to their clients.

Today,  iPresence offers six services which will increase to 9 before the end of the month but as of the moment, the six services that they offer to their clients are the following: content writing, keyword research for marketing, virtual assistance, website design, and graphics design.

Derek and Jaycee discussed the future of the industry, They discussed if services will become redundant or irrelevant especially nowadays that Artificial Intelligence is gaining popularity..

They discussed the difference between the content produced by content spinners and content produced by people in terms of quality.

According to Derek, content production and writing are getting more undervalued nowadays. The going rate now for writing content is at 3 to 12 cents per word.

They also briefly discussed the future of outsourcing and the huge potential in the Philippines.



Key Points
Marketing is not outright selling, it is about "real relationship building."

Jaycee believes that content that is written by a machine cannot and will never outrun content that this written by a human with emotions, humor, and personal connection with his or her target reader.

There's very tough competition these days when it comes to content. Most especially because "content" is starting to become undervalued.

Jaycee mentioned that according to a seminar that he attended, the outsourcing business will become a trillion dollar business in 2020.
Resources
Transcript
Expand transcript
Listen to more podcast episodes here: