Neville Samuels – Hiring the Right People is Key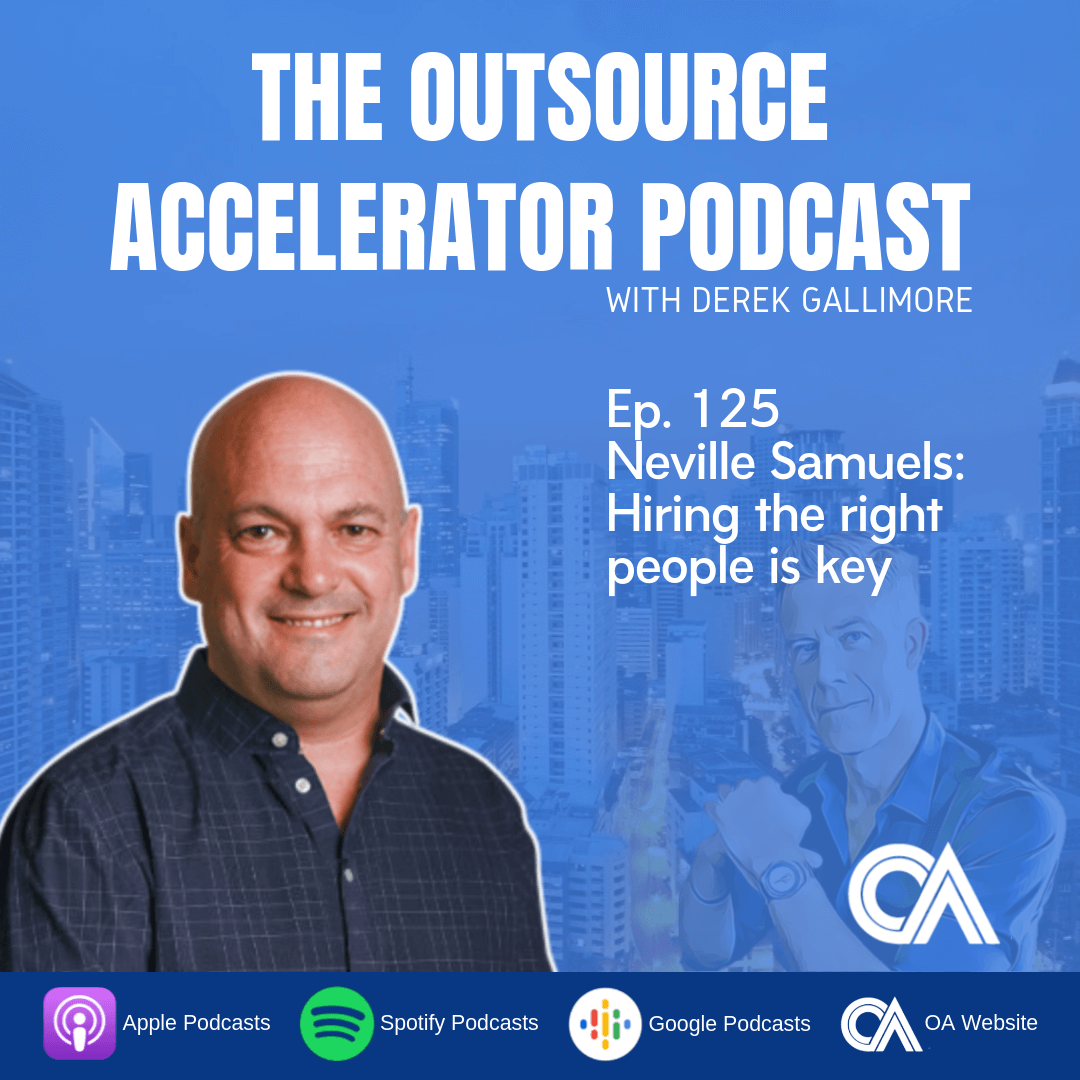 Ep 125 Neville Samuels
This episode is the third installment of Derek's podcast featuring Neville Samuels. They will talk more broadly about outsourcing, the future of outsourcing, different outsourcing destinations, and different outsourcing options.
Summary
Neville is the owner and founder of VirtualStaff365. They help small and medium-sized businesses by employing, recruiting, growing and retaining great virtual staff.

Neville started using VAs for his own e-commerce company.

According to Derek, a client's initial engagement and experience are very critical because one bad experience could lead to a client abandoning the whole concept or experience.

Derek and Neville briefly discussed the different outsourcing destinations and the specialization of each destination.

The Philippines – customer service

Israel – Innovation

India – Tech/software

Neville also mentioned that although the Philippines is far cheaper than South Africa in terms of the cost of outsourcing, there is still a 30-50% savings compared to hiring your staff in Australia.

They also briefly touched on the future of outsourcing and its impact to the BPO industry.

Derek thinks that outsourcing is a rising tide and that we can all benefit from it. So there's no sense of competition. What we need to do is to cooperate and encourage as many business owners into this thing called outsourcing.
Key Points
According to Neville, the Philippines has become the go-to location for customer service and repetitive work.

It makes a big difference for businesses that are apprehensive, to know that there's someone local that'll understanding things. Which is a big advantage for Neville because he is based in Melbourne.

Outsourcing is a win-win for everyone.

Neville highlighted the importance of hiring the right people and the difference it would make to your businesses if you get this right.
Resources
Transcript
Expand transcript
Listen to more podcast episodes here: