Raffy Macapagal – From Outsourcing Agent to Country Manager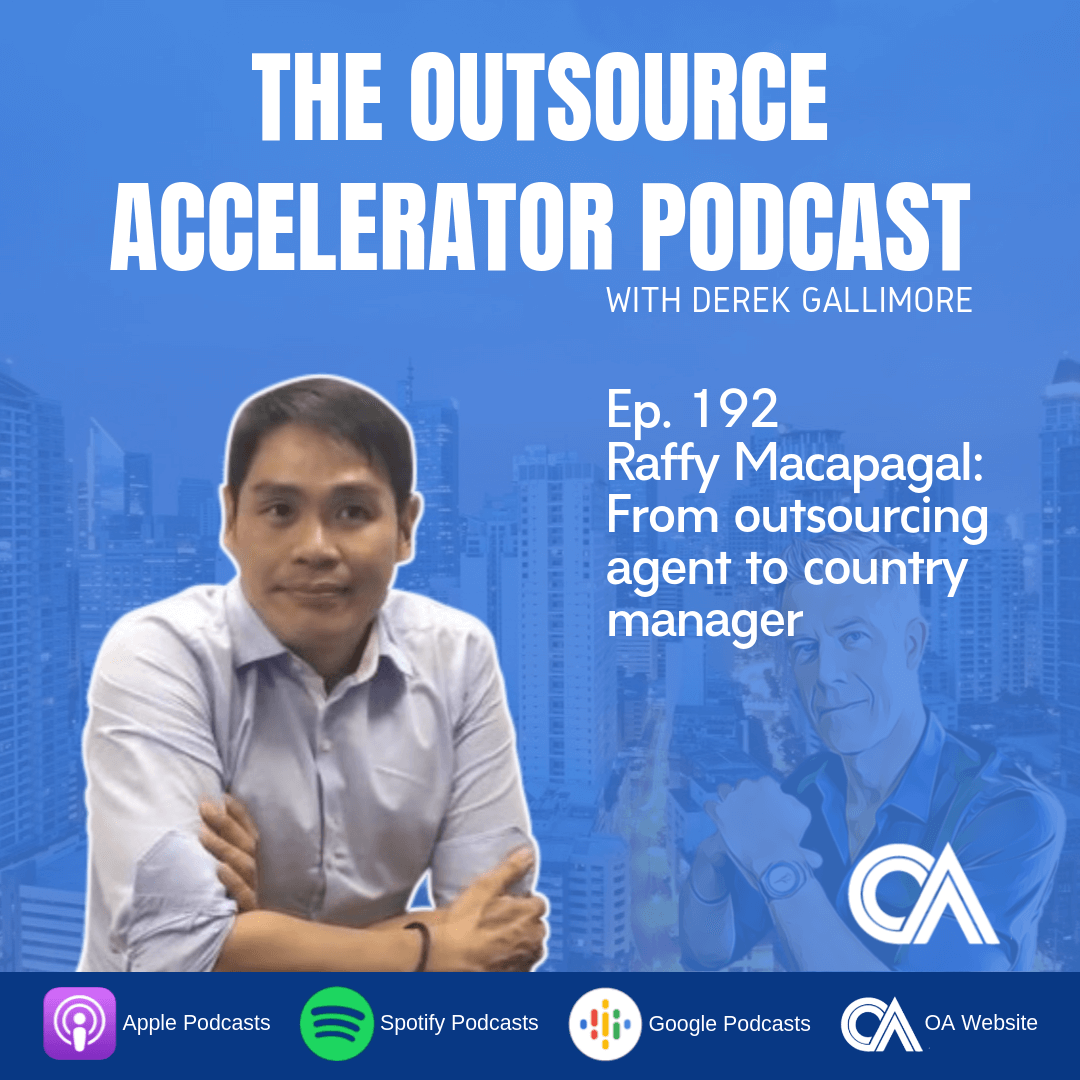 Ep 192 Raffy Macapagal
Raffy Macapagal, president and CEO of the AscenT Group, joins Derek to share his own journey and success in the BPO industry.
His call center journey started when he was hired as technical support for Teletech when it has just 60 staffs. From technical support he moved up the ranks to becoming site director, then Vice President before he left and co-founded AscenT Group.
Summary:
Raffy originally held an executive level position in the financial and investment business when he heard about outsourcing. He believed then in the huge potential of the outsourcing business in the Philippines. He believed in the capability of the Filipino talent and decided to shift into the BPO world.
He was semi-retired when he accidentally crossed paths with a Teletech staff and turned in his CV for technical support. Although he started as tech support he told his mentor that his aiming to be the site director in five years. He did it in three years and in three and a half years, he became the Vice President. From a small group of 60, the workforce went up to 24,000 in five to six years, and operations expanded to other cities outside Manila.
It's not all roses and smooth ride. There was a point where a division of 3000 employees serving a big client was challenged with termination for poor performance. He was commissioned to take over the leadership of the team and deliver performance expectations in six months. From the lowest, 14th in the vendor ranking, that division became the top vendor in six months.
Raffy mastered the industry by working through the ranks. Banking on his own extensive experience, he's convinced that he can successfully run a 100% BPO company in partnership with Filipino industry experts.
Raffy founded AscenT Group in 2014. Ascentology caters to the business process outsourcing needs of a small and medium enterprise while AscenTPRO offers exclusive and specialized recruitment services particularly for the top ten biggest BPO companies in the Philippines.
Key Points:
Like other industries, the BPO industry grows with the experience and expertise of its human capital, as it is, 'experience is the best teacher'.
Quality talent sourcing, hiring the best-fit talent at the right time, and within the right environment is the lifeblood of a BPO company.

Plan ahead for the rough ride and worst of challenges, and keep the leadership robust enough to win the challenge.
Reference:
https://www.outsourceaccelerator.com/podcast/episode192/
https://www.linkedin.com/company/ascentology
Expand transcript
Listen to more podcast episodes here: