Paul Magiatis: How Outsourcing Saved His Business with Lower Costs And Improved Performance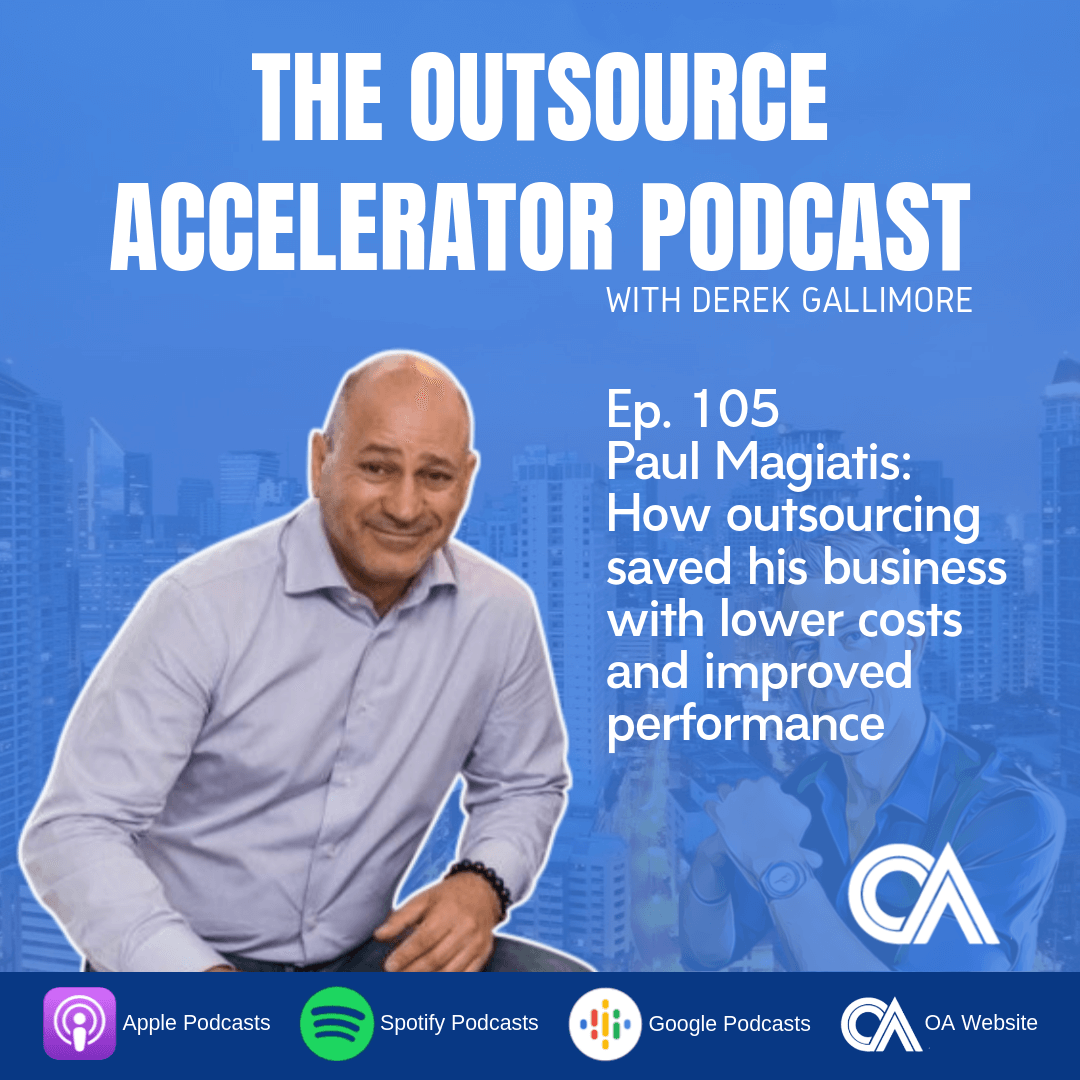 Ep 105 Paul Magiatis
In this podcast, Derek is joined by an Entrepreneur and Businessman Paul Magiatis, owner of outsourcing service called Eastwest Enterprises. Join us as Paul narrates his journey and backstory of how he started and talk more broadly about his business and outsourcing.
Summary
Paul started his business in the late 90's predominantly in Property business.

He is doing very well with his business until 2007 the market started to change and hits GFC.

In 2008, he went to the Philippines and started

Eastwest Enterprises as their cost avoidance model.

Paul shares that they built a Business Management system, where they added all their procedures to get the ISO 9001.

He also shares an example based on his experience about outsourcing in the Philippines
Key Points
Gap analysis is great

Outsourcing is actually about changing the mindset of the client. It's about showing the possibilities and introducing systematization.

Outsourcing is taking a process and you give it to someone else that can be in the country or out of the country.

It is very important to look at the Judicial System that protects your business in offshoring.
Resources
http://eastwestenterprises.com.au/
Transcript
Expand transcript
Listen to more podcast episodes here: