Nick Sinclair – Strategies that Can Transform your Business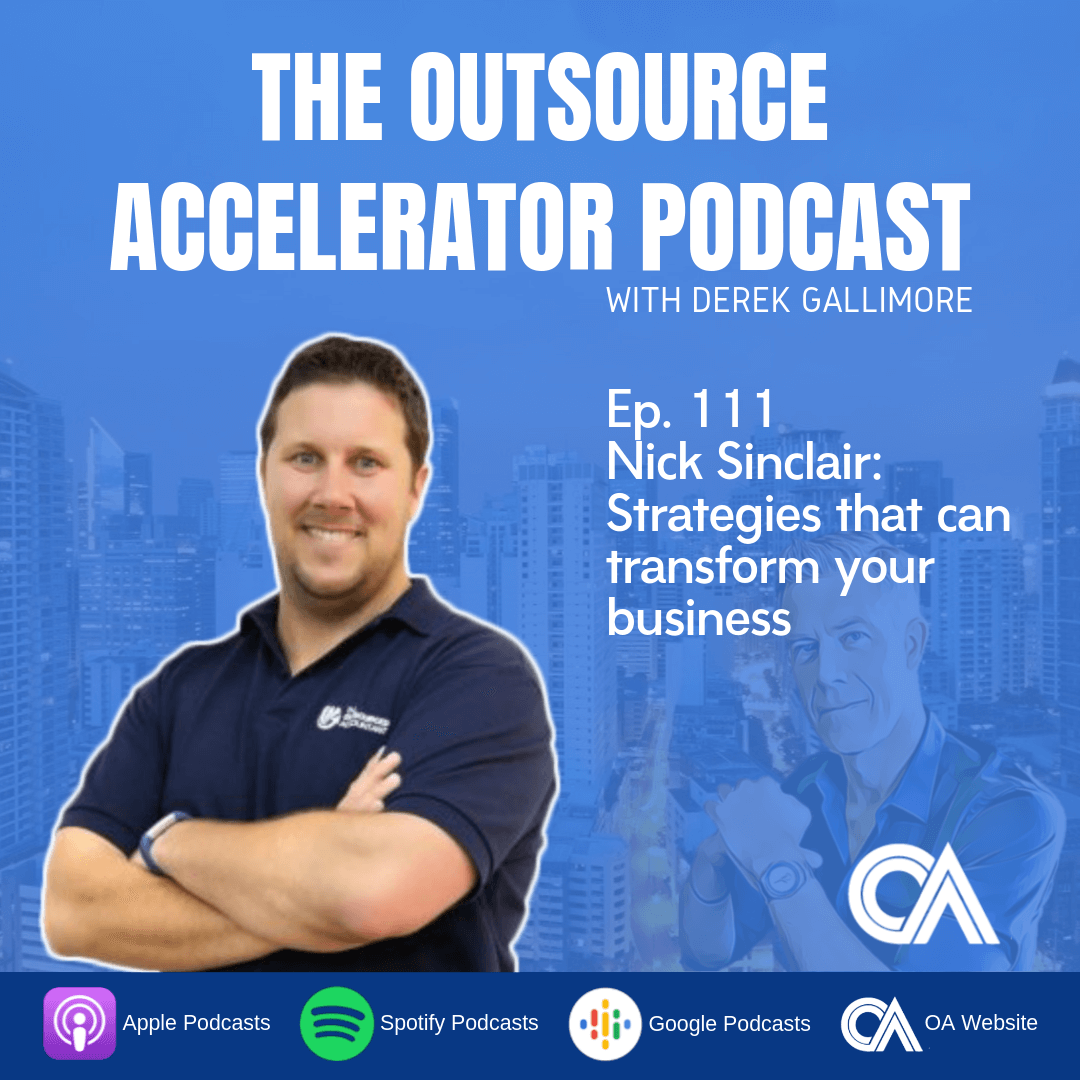 Ep 111 Nick Sinclair
In this podcast episode, Derek is joined once again by Nick Sinclair of The Outsourced Accountant. He came to the Philippines and built a back office and then pivoted into BPO that offers accounting niche. In the discussion, Derek talked about Nick's journey about outsourcing and the fantastic opportunities for business.
Summary
Nick's background prior to The Outsourced Accountant was in financial planning. He was a financial planner and accountant for 10 years and ran a full financial services practice in Australia.

Nick shares that The Outsourced Accountant will turn 4 years old in December this year. So, as they stand today, they've got 612 staff working in their offices, and they've got 4 offices spread across Manila and Clark.

He also shares the benefits of having a strong global executive team but then also having a strong local legislative team which would drive the business strategy and day to day operation.

Nick discusses his business model and the products and services that they offer.

He also shares how he ensures the quality and caliber of the place of candidates since there are different taxation standards in different countries.

According to Nick, with the right training process and the client dedicating the time and effort required, it can be scalable and you can retrain really fast.

He gives an insight into service cost and the typical cost differential between what the firm would normally be paying in their hometown.
Key Points
The challenge is that they could be fundamentally a really strong accountant but if they don't have strong communication skills and the ability to learn at a fast rate then they're just not going to work in the BPO or the outsourcing environment.

It's easy to get 10, 4, 5 staff up and running in the Philippines.  If one leaves, then you still have more trained staff compared to that 1 person you can hire in Australia. They're going to use you for experience and then they're gonna go off to somewhere else and get paid more.
Resources
Transcript
Expand transcript
Listen to more podcast episodes here: