Sharon Melamed – Start Small and Grow: Outsourcing for Small Businesses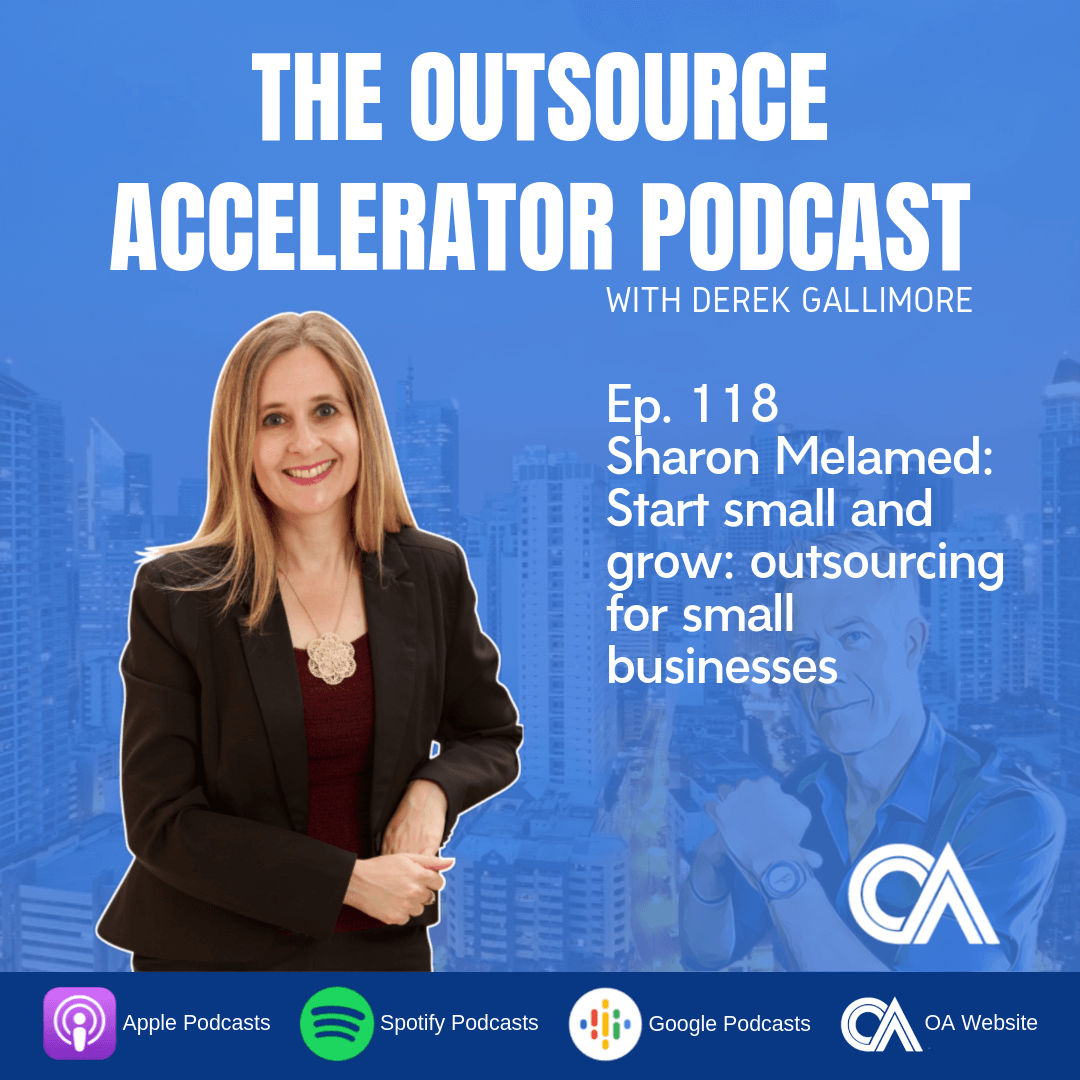 Ep 118 Sharon Melamed
In this episode, Derek is joined by Sharon Melamed once again, an outsourcing expert who has worked in the outsourcing industry for 25 years.  She runs a company called Matchboard which is effectively a matchmaking service of outsourcing. Join Derek as he deep dive into Sharon's thoughts about outsourcing and the future of outsourcing.
Summary
Sharon has been in the outsourcing industry for 25 years and she has worked all around the world in five countries.

She started Matchboard 5 years ago which is a matching platform for the outsourcing industry.

Sharon shared her perspective in terms of the different sale cycle.

She also shares the concept of Matchboard and how it works with the clients.

Sharon narrates her direct experience with the Philippines and her thoughts for the Philippines going in terms of the outsourcing provision.
Key Points
Matchboard is a matching platform where a company can tell its needs for outsourcing, and a matching algorithm will find a short list of perfect match outsources to help with that particular business need.

The Philippines is far ahead in terms of outsourcing, typically the number one choice for offshore employment.  
Resources
Transcript
Expand transcript
Listen to more podcast episodes here: