Sharon Melamed – Matchmaking in Outsourcing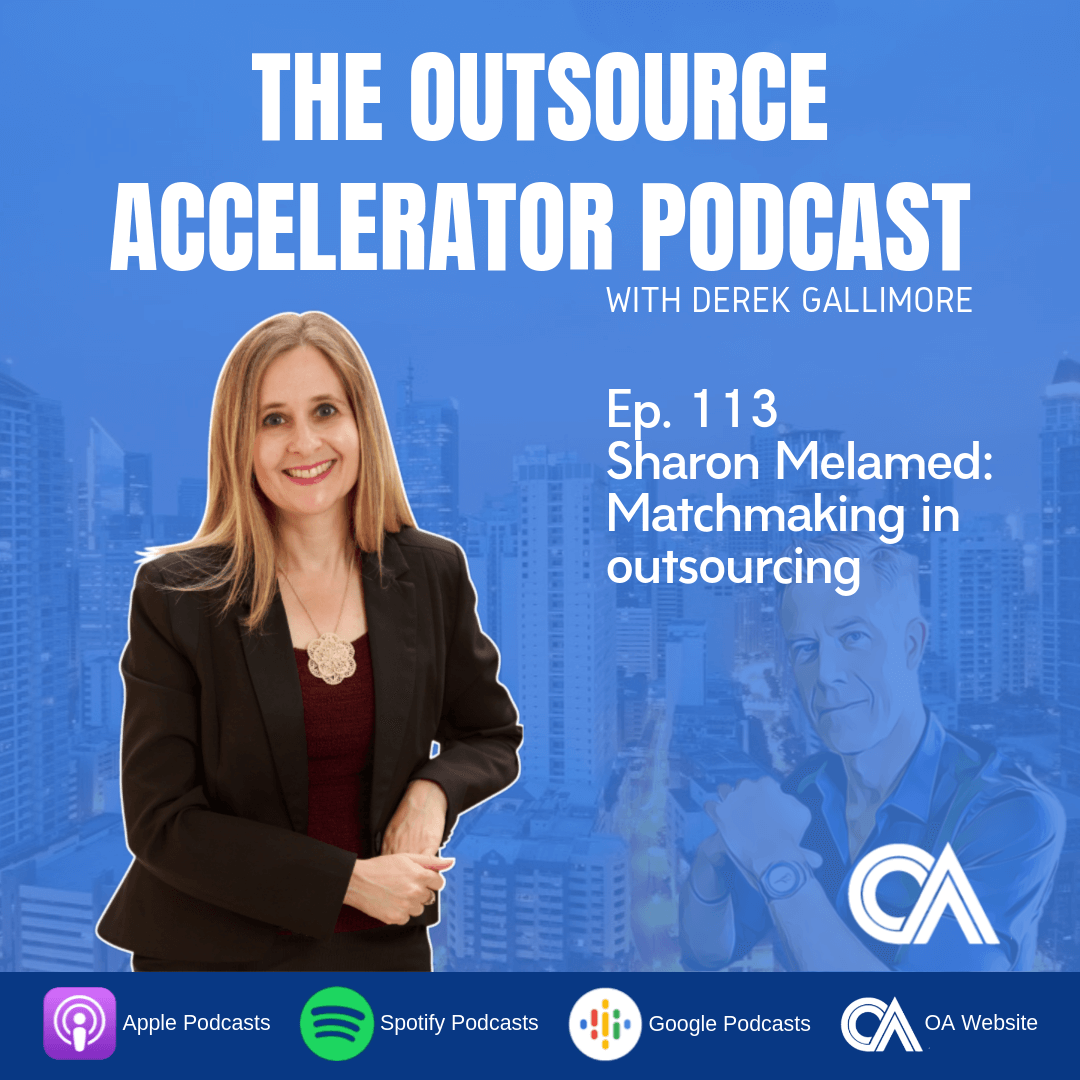 Ep 113 Sharon Melamed
In this episode, Derek is joined by Sharon Melamed, an outsourcing expert who has worked in the outsourcing industry for more than 20 years.  She runs a company called Matchboard which is effectively a matchmaking service of outsourcing.
Summary
Sharon has been in the outsourcing industry for more than 20 years and has lived and worked in Australia, US, Japan, Europe, and Israel.

She graduated from University with a degree in Foreign Languages.  

She started her career as a Japanese speaking call center agent.

Sharon shared her early days in managing sales processes such as telesales and telesupport.

The major hurdle for small businesses is the fear of the unknown according to Sharon.

Sharon also shares some advice for SME on considering outsourcing.
Key Points
Matchboard is a matching platform where a company can tell it needs for outsourcing, and a matching algorithm will find a short list of perfect match outsources to help with that particular business need.

The entity created by the Philippines has been great at evolving the concept of outsourcing.

Growth is an opportunity.
Resources
Transcript
Expand transcript
Listen to more podcast episodes here: