Chloe Franken-Ututalum – From Freelancing to Starting up Students Only in the Philippines (SOPHI)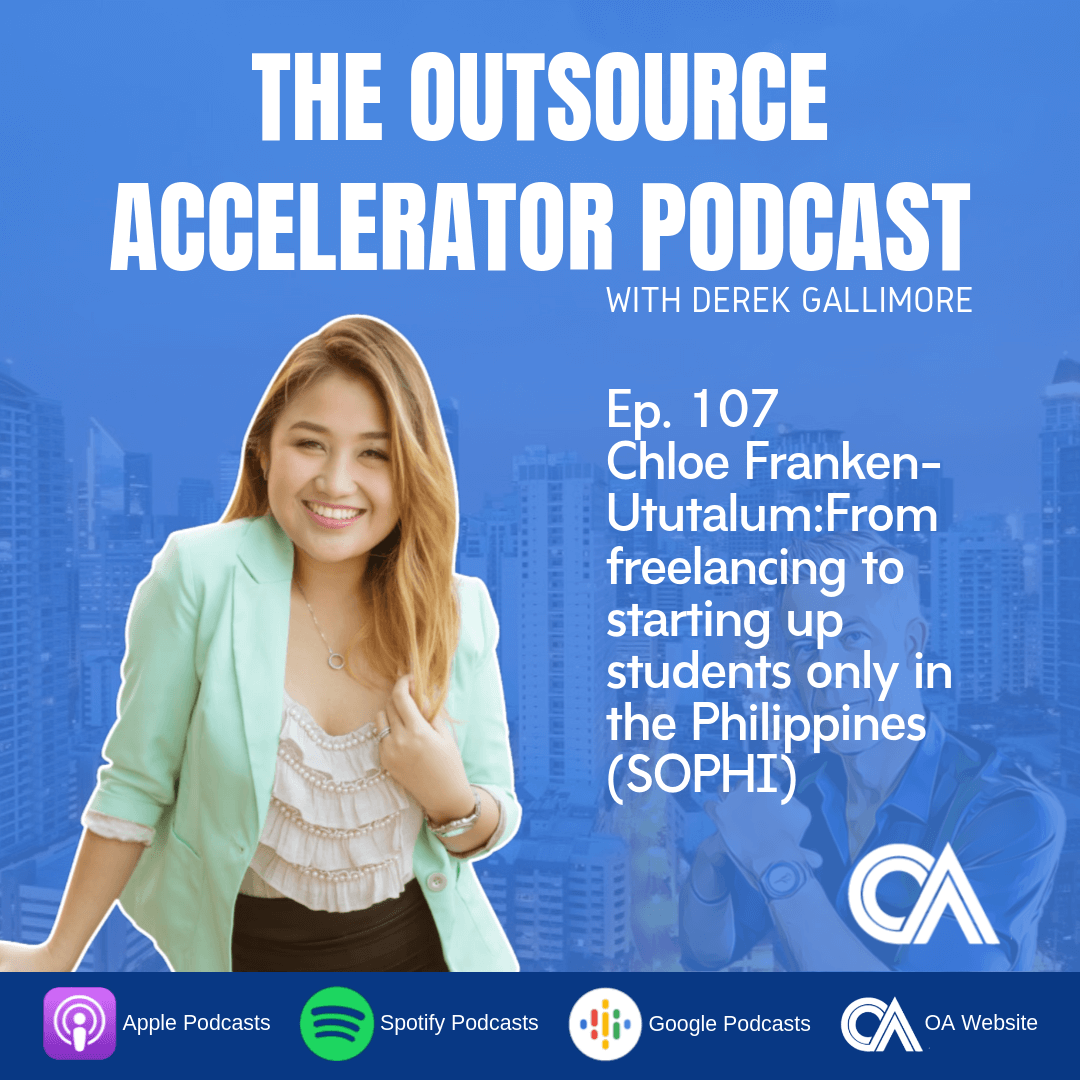 Ep 107 Chloe Franken Ututalum
Today, Derek is joined by Chloe Franken, a Filipina and now the CEO and President of Sophi Inc. Sophi Inc. is an Outsourcing provider focused on startup companies, they support different back office functions.  Join Derek as they discuss Chloe's background and how she became the CEO and President of Sophi Inc.
Summary
Chloe

graduated with a Mass Communication degree at Silliman University.

She started out as a Copy Editor in one of the big publishing firms in the Philippines.

Chloe shares that she decided to end her employment with the publishing company after a year and decided to go into freelancing online. At that time Odesk was just starting.

Chloe gained a lot of experience working online and that experience made her realize that she didn't want to stay at home and didn't like the whole fact behind it.

As a starter, Chloe's rate before was close to what she was earning in the office.

Chloe narrates how Sophi Inc. started.
Key Points
Odesk is now known as Upwork.

The online industry is now different because there are so many people looking for online jobs and the salary prices have dropped.
Resources
Transcript
Expand transcript
Listen to more podcast episodes here: