Neville Samuels – Virtual Staffing fortifying Outsourcing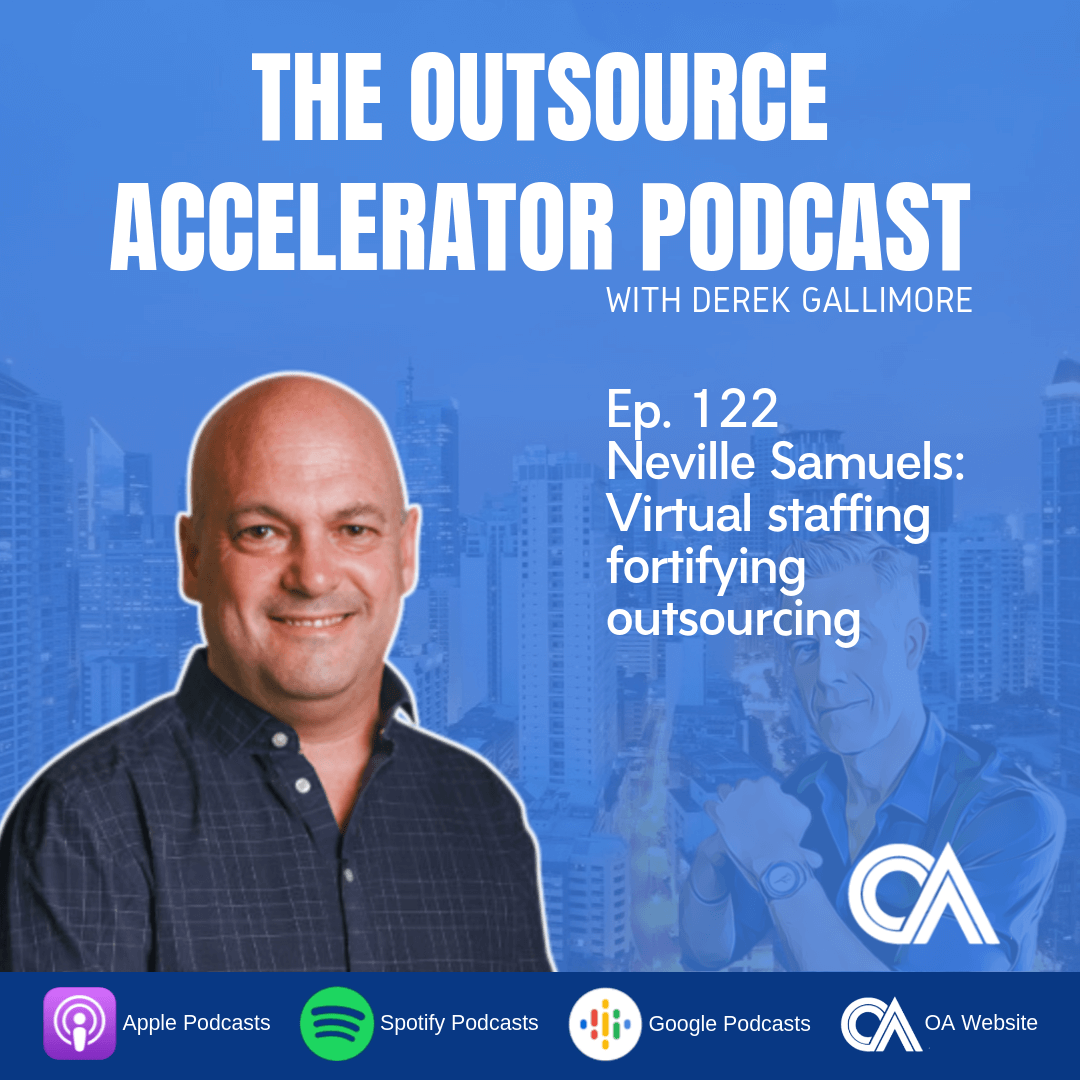 Ep 122 Neville Samuels
Derek is joined by Neville Samuels of VirtualStaff365 for the second time. They will discuss Neville's company and how they help their clients. They will also discuss what Neville believe is the best approach to outsourcing.
Summary
Neville is a qualified accountant and he's had a number of successful businesses and he is currently running VirtualStaff365.

VirtualStaff365 helps businesses recruit, onboard and retain virtual assistants. The VAs are usually based in the Philippines and usually, they work from home.

They discussed the difference between VirtualStaff365 and a BPO, including its Pros (cost) and Cons (managing the team)

They also discussed the success and failure rate of VirtualStaff365 plus the factors that can affect the success rate of the initial phase of outsourcing.

According to Neville, the number one challenge for VirtualStaff365 is client education.
Key Points
The real difference between VirtualStaff365 and a BPO is they don't have any set premises in any particular area in the Philippines or anywhere else. Their staff work from home.

Pros and Cons:

Pros is the cost.

Cons is that it's harder to manage four or five people working in different places than it is if they're all in one office.

You don't necessarily get higher productivity from employees working in a BPO office compared to people working from home.

The number one challenge for VirtualStaff365 is client education.

Two reasons to suggest BPO:

Two reasons why the initial phase of outsourcing may not work for a client:

Recruitment of the wrong person

The client is not able to train the hired personnel
Resources
Transcript
Expand transcript
Listen to more podcast episodes here: