Linh Podetti – Outsourcing Angels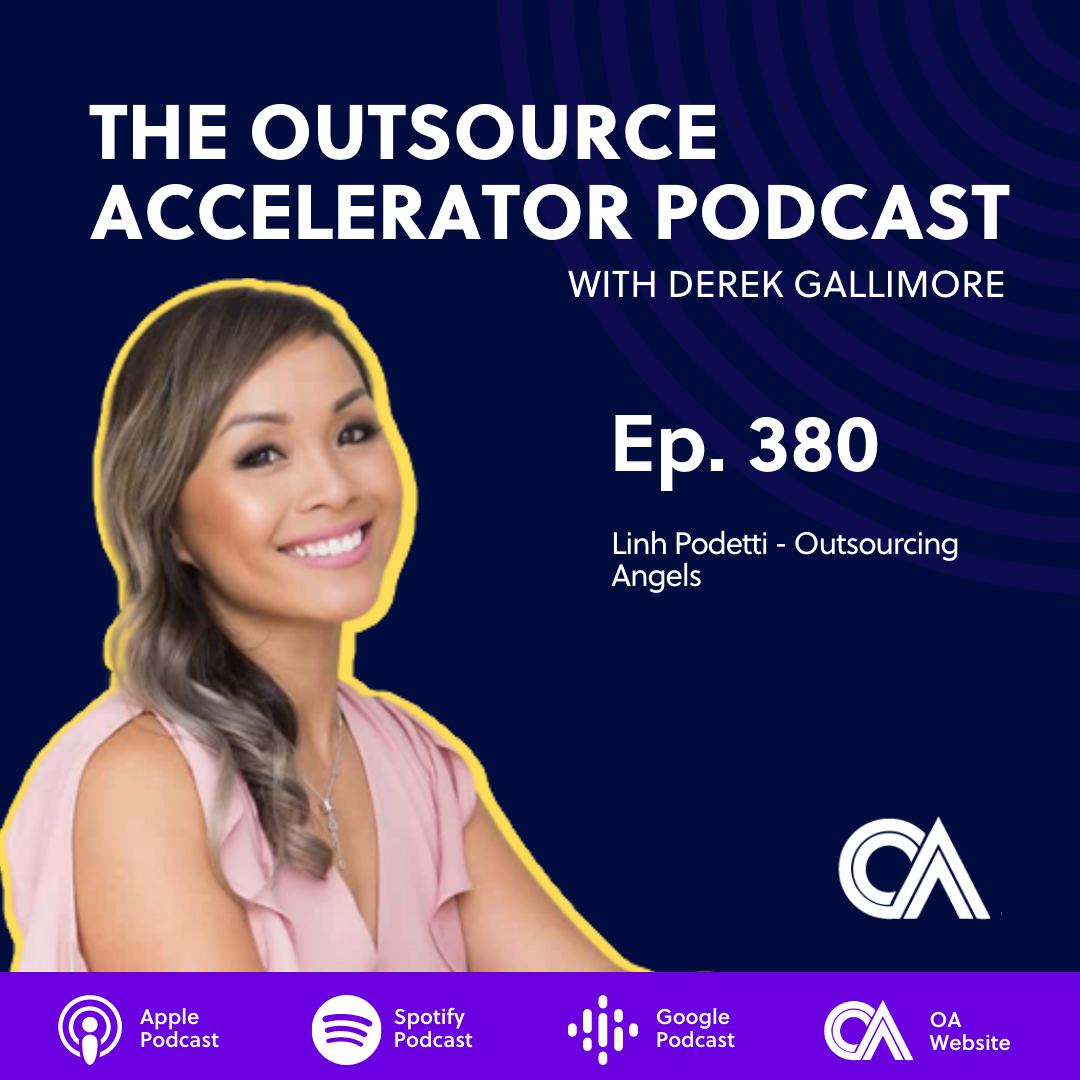 In this episode, Outsource Accelerator CEO Derek Gallimore is interviewed by Linh Podetti, CEO and Founder of Outsourcing Angels, on The Kind Boss podcast.
Outsourcing Angels
Derek Gallimore is interviewed by Linh Podetti, CEO and founder at Outsourcing Angels. Linh also hosts The Kind Boss podcast.
In this episode, hear Derek and Linh talk about Outsource Accelerator, its business model, and how globalized employment helps companies open up opportunities for further growth.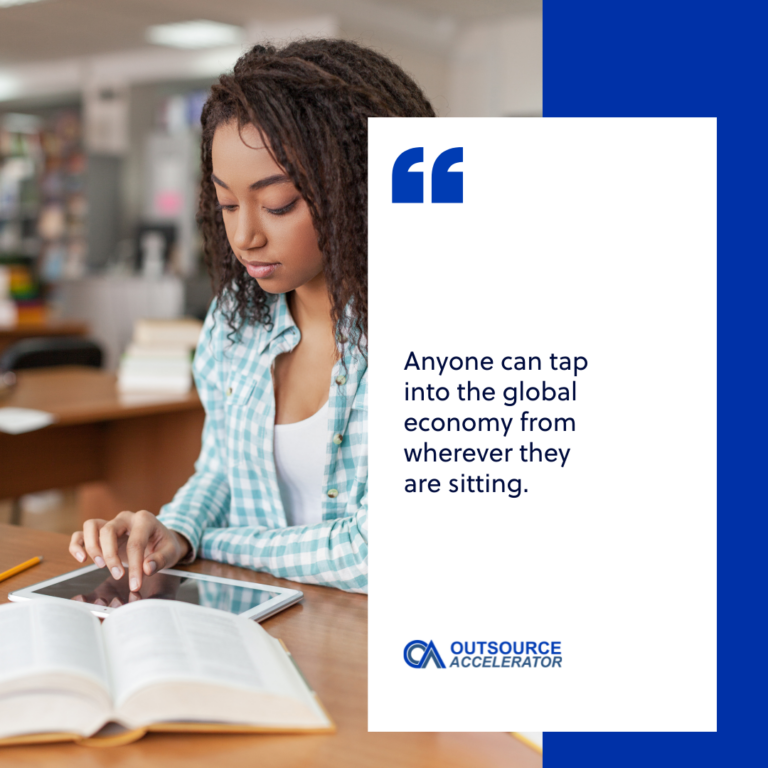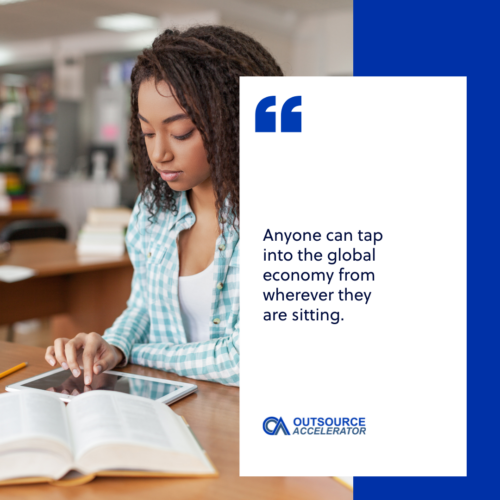 How Derek delved into the outsourcing industry
Derek is an "entrepreneur by heart" with at least two or three businesses in the past. Before OA, his previous company was involved in the corporate housing sector in Central London. 
He then realized that he needed round-the-clock customer support to accommodate his clients. It was then that someone recommended looking into the Philippines for its offshore staffing.
Derek got his first staff in the Philippines in 2011 and rapidly ran his entire operations in the country within three years. 
Seeing his success in offshoring, Derek built Outsource Accelerator because he believes that outsourcing and offshore staffing are "the most powerful business [tools] out there" for small and large businesses.
Outsource Accelerator as a marketplace for the industry
Outsource Accelerator is the largest marketplace for the global outsourcing industry. Unlike Upwork which only lists freelancers and agencies, OA "actually [works] with BPO companies" that collectively employ millions of people worldwide.
OA lists over 3,500 BPOs in its comprehensive directory, including more than 700 firms in the Philippines.
Since his last company, Derek saw "how powerful and critical" marketplaces are in aggregating the global market. He saw the likes of Airbnb and Booking.com boom in terms of building a market in different sectors.
Along with this, Derek also realized that "there [was] no outsourcing marketplace" which businesses could turn to when learning about the industry. He saw the opportunity from there and decided to build the company.
Aside from educating people about outsourcing, OA helps them connect to service providers around the globe. Per Derek, any BPOs can be listed in the directory for a free or paid option. This helps them "generate inbound inquiries" in return.
Tips on hiring globalized staff
Per Derek, what OA sells is "globalized employment." He added that outsourcing "opens [businesses] up" to more opportunities once they realize that they can employ globally.
While Derek tends to "focus on the Philippines" for being an established destination, he agrees that every country "is now jumping on the bandwagon" in delegated functions. However, he iterates that outsourcing means "anyone can tap into the global economy" from their home countries.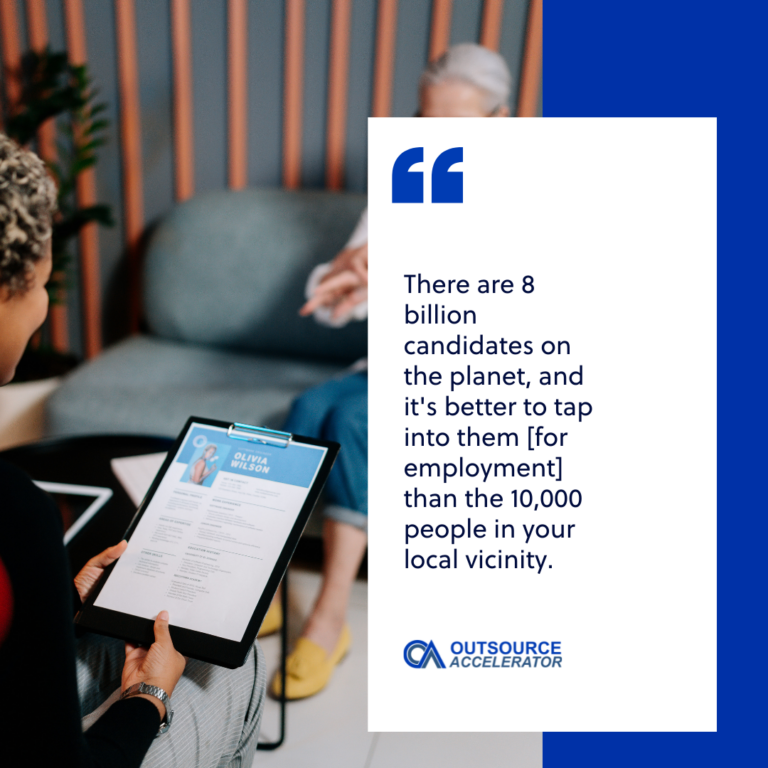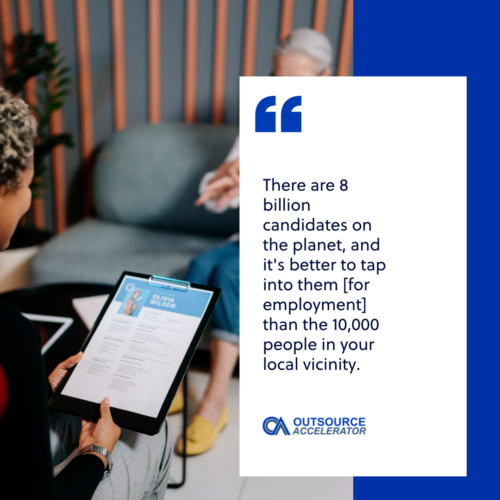 Remote working during the pandemic
Per Derek, the pandemic forced everyone to take a "crash course in remote work." A positive thing that happened with this, according to him, is that "[remote work] taught people that there are options out there."
Companies might go back to their old ways and return their employees to the office. However, with the great resignation and skill shortages happening, they can have a better option by employing a globalized workforce.
Linh agrees that outsourcing works as long as it is focused on the office side of the business. Derek iterates that businesses "need to allow for specialization within their organizational chart" so they can focus on their core functions.
Learn more about Outsourcing Angels and Linh Podetti through their podcast page: https://outsourcingangel.com/podcasts/.
Listen to more podcast episodes here: