Enterprise-level customer service, product and digital solutions with Everise President, Dave Palmer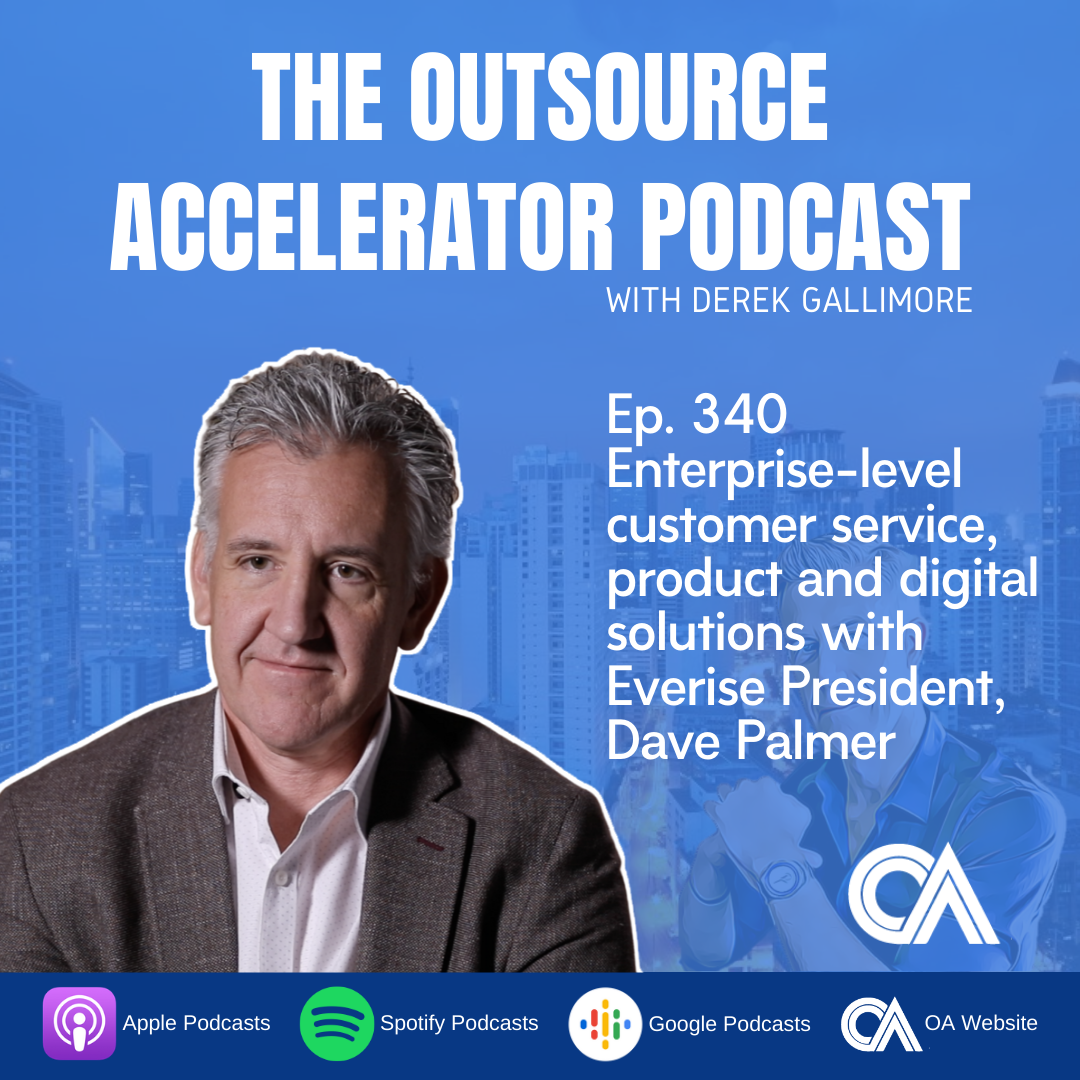 Everise
Derek Gallimore talks with Dave Palmer, President of Everise. Established in 2016, Everise aims to provide customized solutions for improving customer, product, and digital experience for their clients.
Dave Palmer is the current President of Everise, a premier business process outsourcing company providing digital customer and product experience solutions for Fortune 500 businesses and high-growth companies, with a focus on healthcare and technology industries.
Being in the industry for almost 27 years, Dave has seen gradual improvements in the outsourcing industry before and during the pandemic. In this episode, Derek and Dave will discuss how technology and digitization change the face of the industry and how Everise fits its offerings into the changing market.
Dave first developed his interest in the industry due to the commonalities of what businesses are trying to achieve, regardless of their verticals. For him, it's important to draw parallels across these verticals in these experiences to "create value on behalf of clients that you're supporting".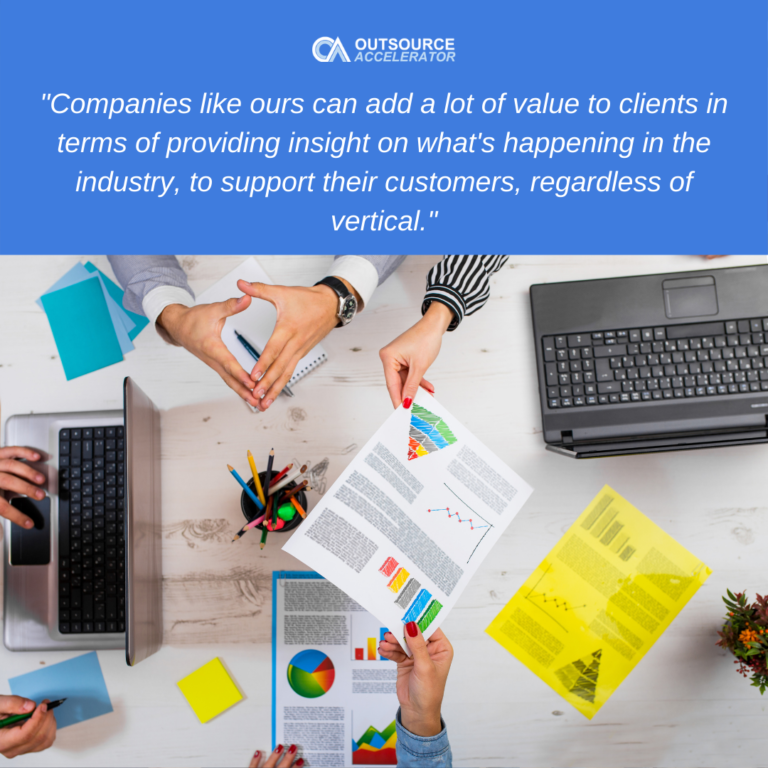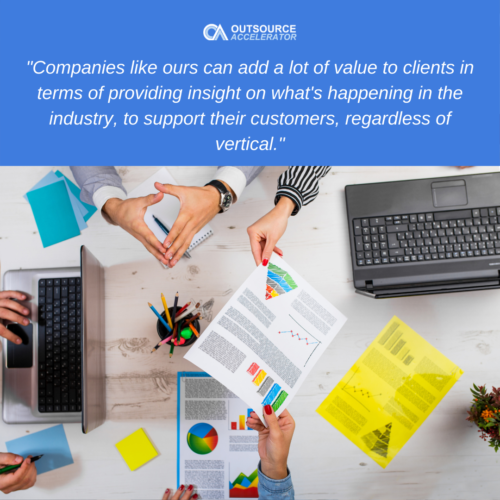 The evolution of the outsourcing industry
Half of Dave's tenure at AOL involved implementing technology to decrease their customer contact volume. With this, he got used to the tools and services used in setting up a contact center and didn't see them as relatively new nowadays.
During his time, he has seen significant changes in the industry such as:
Capital investment

.

Dave said that the amount of investment they made decades ago was "different than the investment companies have to make today in terms of capital investments." This is due to the increasing availability and affordability of tools used in setting up operations. 

Move to the cloud

. Tolls for telephony such as Avaya and Cisco, meanwhile, made their move to the cloud to add service level and make their product more affordable to their consumers.
Nearshoring/offshoring movement

. The stigma in delegating a service to another country has also decreased over time. Companies have slowly recognized the importance of offshoring and nearshoring to their business.
Building an end-to-end experience company
Everise was founded by Sudhir Agarwal in 2016. Being in the industry for 27 years, he aimed to build a BPO company focused on digital customer experiences. 
The company made its first acquisition in 2016 with C3/Contact Center Channels, which soon became its Customer Experience arm.
In 2018, when Dave entered, they acquired Trusource Labs, which became the Product Experience arm and a Conversational AI company, Hyperlab, that established their Digital Experience arm. 
Everise then spent more than a year integrating their acquisitions and building a multilingual hub in Kuala Lumpur, Malaysia. Currently, they provide support for the healthcare and technology industries in the US, operating domestically, nearshore (Guatemala), and offshore (the Philippines and Malaysia), as well as in Ireland, Japan and Singapore. 
Their teams aim to understand their clients' largest pain points and improve their products and services by creating end-to-end solutions made for large enterprise and high-growth companies.
The relationship between work-at-home and digital transformation
Dave suggested implementing a work from home setup for Everise back in 2017, before the pandemic, as a response to the low unemployment rates at the time in the US. When the pandemic began, the company was able to quickly transfer all the processes and tools to their other markets, such as Guatemala and the Philippines. 
He agreed that work from home would be "something that companies are going to wrestle with". The pandemic has shown that companies can work remotely and has broken the narrative of employees not being productive at home. 
Digitization also applies to Everise's employees. A reason they were able to pivot easily is that they have focused on their systems even before the pandemic hit. Everything in their employee setup, including onboarding, is already automated. 
As Dave iterated, as long as companies have "the right consumer protection, tools, and infrastructure in place, and [are] adhering to the same processes that you would see in a brick-and-mortar environment, the risk level is much lower than what most people perceived prior to COVID."
However, he predicted that real estate is one thing that should have to be looked into in the future. More startups and SMEs started to pull out employees from the office and make remote work a long-term solution for them. This, in return, would hurt office leasing at a high rate.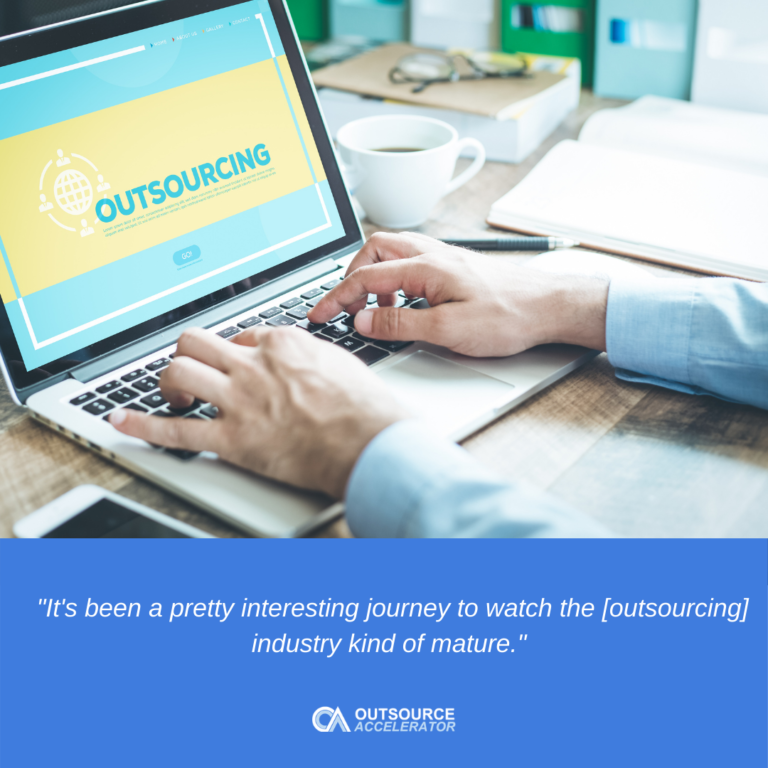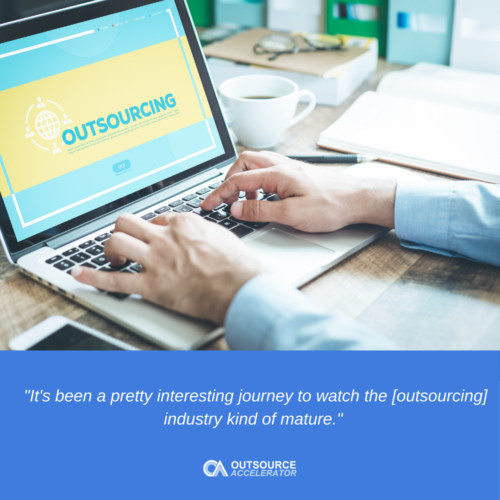 Increased outsourcing options available for businesses
Dave has seen the changes that the pandemic has brought to the industry and the way businesses outsource. Over the past year, interest in outsourcing has accelerated, led by increased demand for home-based customer care and tech support.
BPOs have been forced to implement work-from-home schemes and change the way they work to adapt to this setup. They have also looked more into the attrition of each team to attract more employees in the future.
Staff leasing and other DIY methods of outsourcing, meanwhile, have gained traction over the past year. Dave reiterates that these methods still depend on the company integrating and their level of knowledge in outsourcing.
In the end, part of their mission is to educate businesses on what their options are and what will be available in the marketplace.
For first-time clients, Dave touches on two points when looking for an outsourcing partner:
Look at employees' reviews

. Dave highlighted the importance of employee reviews in an outsourcing company. This determines how they love to work with the company and their determination in growing with them. Websites like Glassdoor will be the best place to start.

Look at their metrics

. It's also crucial for businesses to look at the performance and metrics of an outsourcing company. This gives them an idea of whether they can reach their client goals easily.
Those interested in learning more about Everise and its offerings may contact them at www.weareeverise.com/contact-us
References:
Email: [email protected]
Listen to more podcast episodes here: