Eileen Ramos – Learning More Tagalog with Eileen Ramos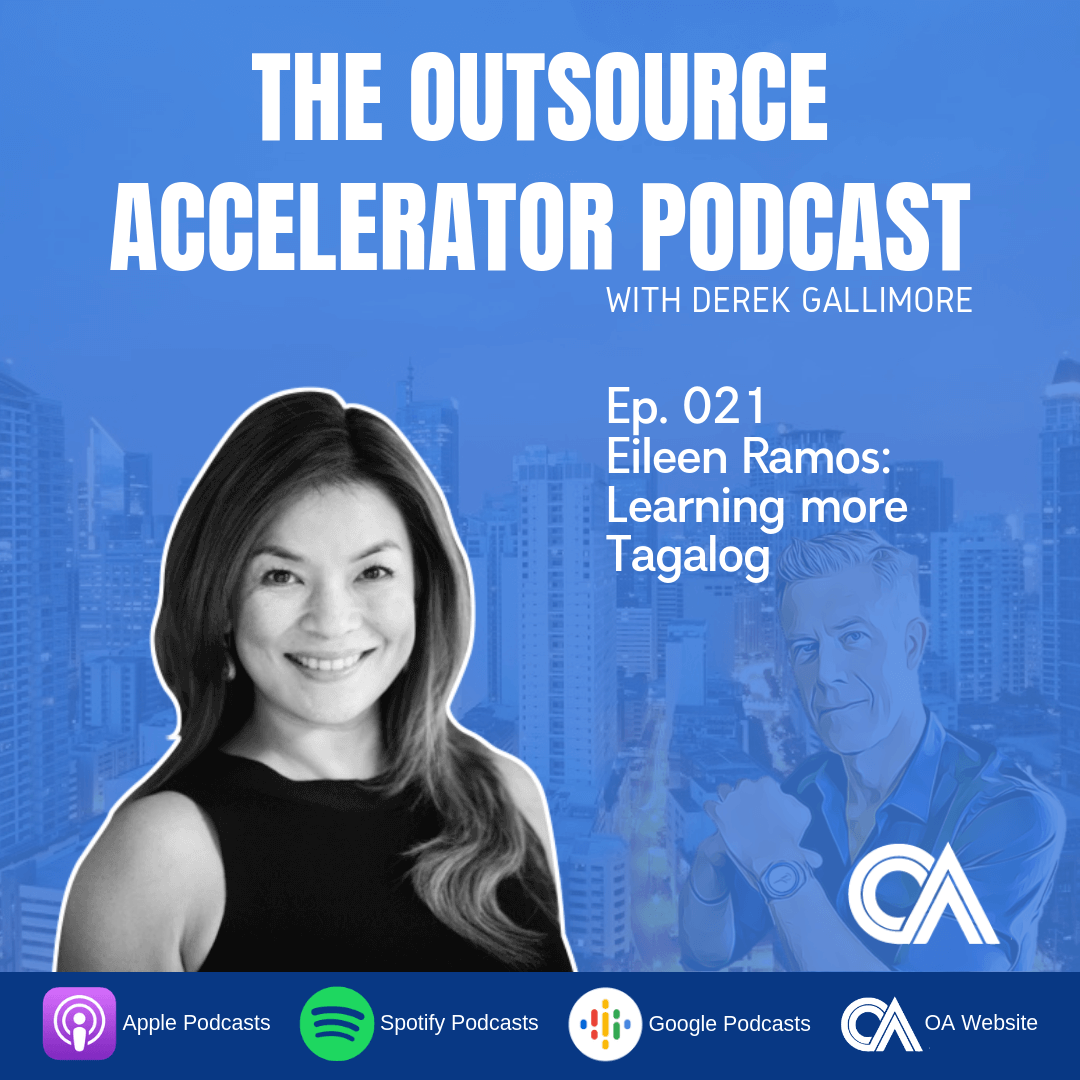 Ep 021 – Eileen Ramos
Derek is joined by Eileen Ramos again. Eileen taught Derek some conversational Tagalog words which can be quite handy should you plan to visit the Philippines.
Summary
Tagalog is the main language in the Philippines and it's a beautiful and emotive language.
Eileen and Derek discussed a few conversational Tagalog words;
"Walang anuman" (proper), no problem (improper) – Thank you
"Derecho" – Straight
"Kanan" – Right
"Kaliwa" – Left
"Sa kanto" – At the corner
"Para" – Stop
"Tabi" – Side
"Pasok" – Enter
"Dito" – Here
"Kuya" – older brother
"Ate" – older sister
"Pa" – Yet
"Isa" – One
"Dalawa" – Two
"Tatlo" – Three
"Apat" – Four
"Lima" – Five
"Una" – First
"Pangalawa" – Second
"Pangatlo" – Third
"Pang-apat" – Fourth
"Pang-lima" – Fifth
"Salamat" – Thank you
"Humingi" – Ask
"Maganda" – Beautiful
"Pangit" – Ugly
"Matapang" – Brave
"Tapos na" – Finished
According to Eileen, Tagalog uses a lot of syllables in each word.
Key Points
The Filipino Language is a very emotive but interesting language
Filipinos are very good English speakers which makes it quite difficult to learn their language since they can switch from English to Tagalog very quickly.
Learning the Tagalog can be an advantage and can be quite handy should you plan to visit or do business in the Philippines.
Resources
Transcript
Expand transcript
Listen to more podcast episodes here: