Angela McDonald's Expert Insight for an Effective Recruitment Strategy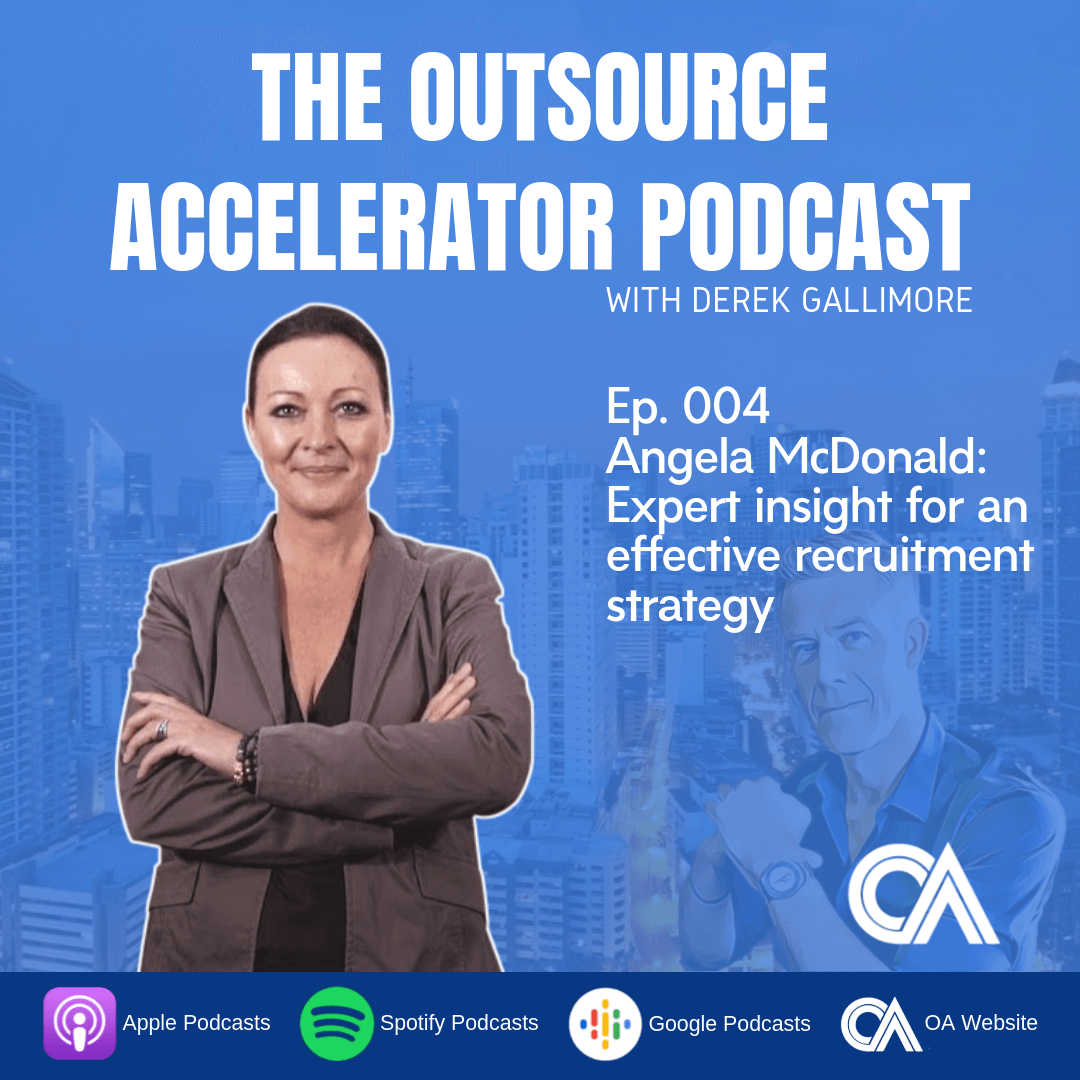 Ep 004 Angela McDonald
Today, insight is given into what is expected if you work alongside a BPO for your outsourcing staffing solutions.
Specifically the recruitment process and the coordination of the staffing process by Angela McDonald, a Scot who now resides in the Philippines. This is done based on her incredible experience in recruitment and also as the operations manager for a BPO called Deployed. We focus on the machinations involved and the inherent benefits in BPO, particularly in identifying a suitable BPO provider.
Summary
BPO is available to every corporation regardless of its size, be it small or huge corporations. There is a lot more of skilled candidates coming through the market and more millennial are focused on BPO's boom, making it available to everyone.
Issues concerning geographic specific knowledge in BPO is solved by focusing on finding an experienced person in that area or train employee (s) up in that location specifics.
The first key point to look out for in seeking a BPO provider is 'good relationship.' Good relationship with your BPO provider makes you know the kind of support you will get should you have any issues or concerns with your team or their services.
The standard fee structure of a BPO provider in the market lies between the range of $500 and $1,500 as a monthly fee, which covers all employee related cost which include legal and proposed government contributions amongst others. At the same time, the employer will be responsible for all the direct employee cost.
Non-Voice support services provided by BPO companies have grown consistently for the past few years.
BPO gives room for an independent running of the day-to-day operations. They do not interfere with the running of operations. And in cases where structures, clear activities, performance markers reviews are their priority, such is process oriented.
Key Points
BPO aims at promoting indigenous business by buying into Philippines' company and culture in order to make them grow.
BPO's activities bridge the gap between an employer and its team, which brings about maximum efficiency.
Companies should partake in the initial task and responsibilities that are needed and make sure all the tools are there for a BPO to work with.
Resources
Transcript
Expand transcript