Derek Gallimore interviewed on the Marketing Growth Podcast with Shane Barker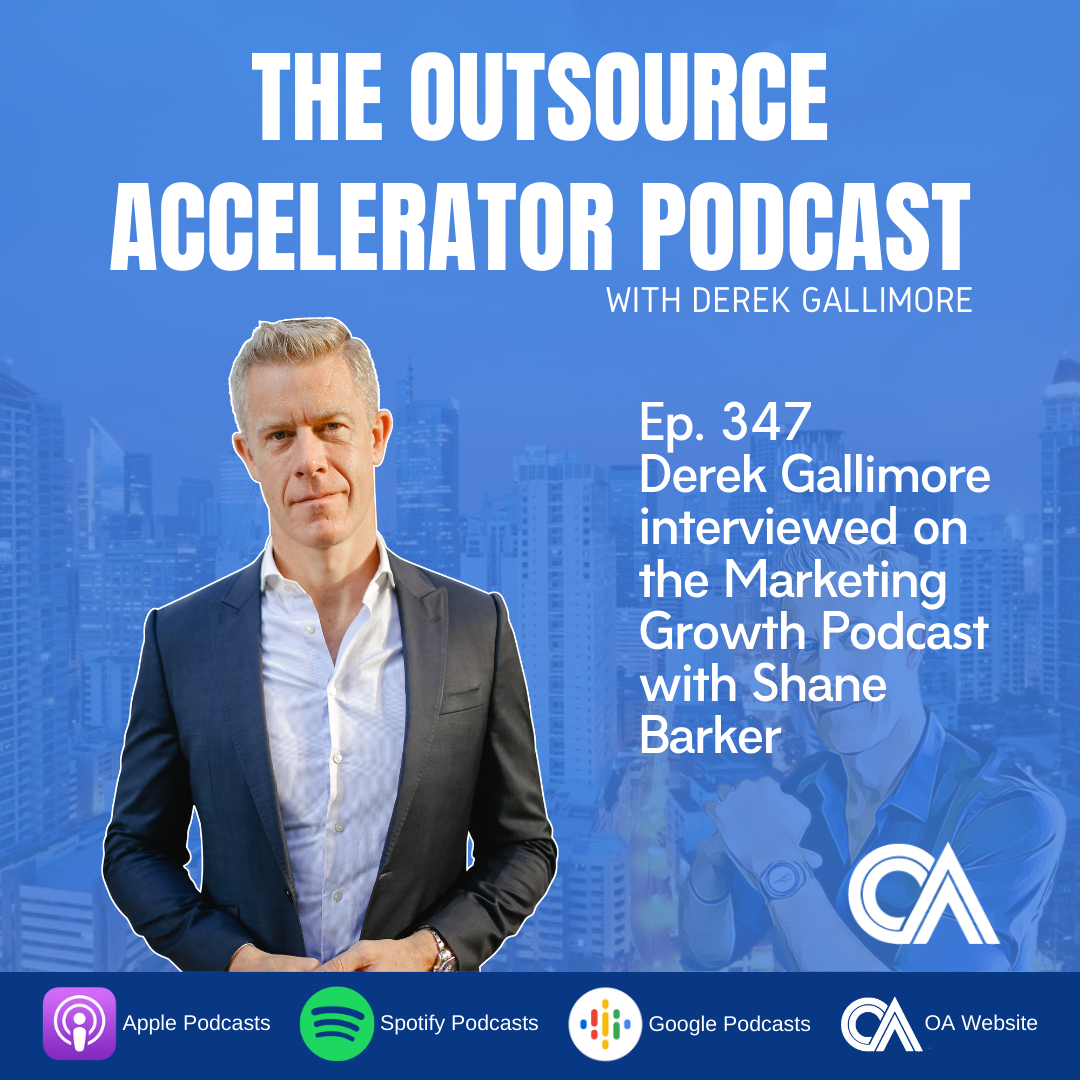 Marketing Growth Podcast
Derek Gallimore, the CEO of Outsource Accelerator was this week a guest on the Marketing Growth Podcast with Shane Barker. Hear Derek's latest thoughts on the opportunities for businesses with outsourcing.
Born in the UK and raised in New Zealand, Derek went to several locations such as Australia, Central America, and the UK before settling in the Philippines. He earned his three-year degree in New Zealand at the age of 19 and his Master's degree in business management in the UK.
For Derek, the grit and concrete environment in the cities motivated him more, even in his younger years.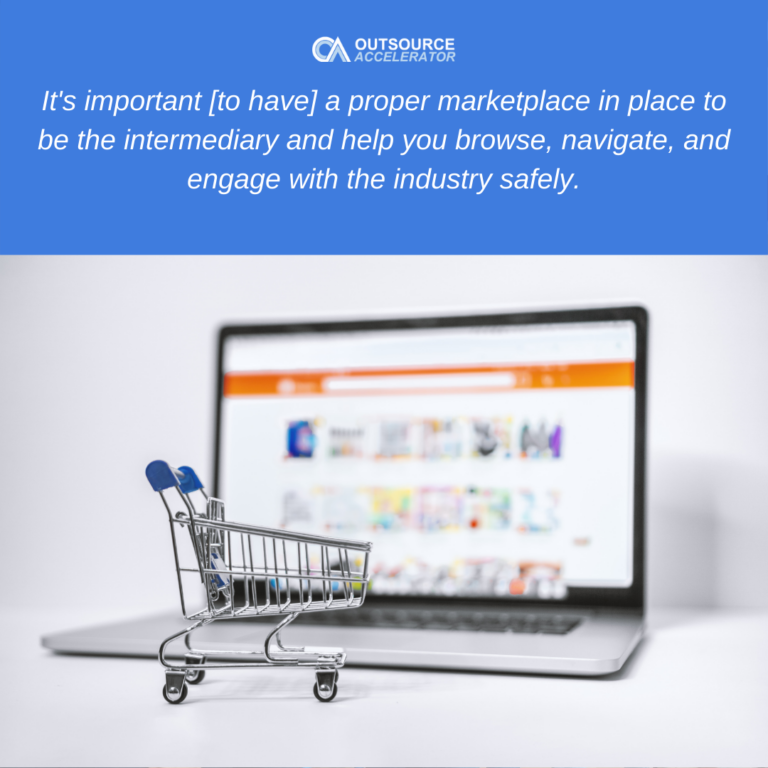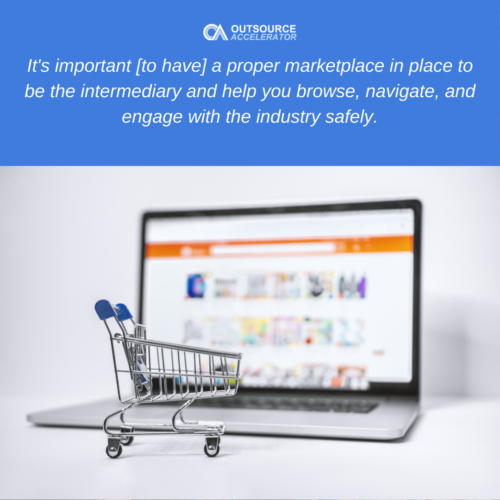 How Outsource Accelerator was conceptualized
Outsource Accelerator was born in the abundance of marketplaces for several sectors. Derek first stumbled across the industry through his prior business in the corporate housing industry in Central London.
By definition, Derek described the concept of outsourcing wherein "suppliers are in one country… typically the Philippines, India, or Eastern Europe, and the clients are in another country [1,000] miles away."
From this distance, as per Derek, a huge gap occurs between them. This includes cultural gaps, opacity, and ambiguity. This is why a marketplace is needed to serve as an intermediary for both parties.
However, among the abundance of marketplaces for several aspects such as traveling (Booking.com, TripAdvisor), transportation (Uber), e-commerce (Amazon, Alibaba), and the gig economy (Upwork, Freelancer), there's not an established one for outsourcing yet.
This is why Outsource Accelerator is designed to be the go-to place for learning about the industry and reaching out to hundreds of service providers in destinations such as the Philippines.
Benefits of outsourcing for businesses
Derek iterates that outsourcing is the "most powerful business tool out there" with the benefits it brings.
Through outsourcing, companies can access "abundant, high-caliber, quality employees for [about] 70% discount". This introduces a competitive advantage especially to SMEs with limited resources.
This as well helps them "triple-up" their manpower and resources to gain an edge over their competition.
Shane agrees with this, recalling his first experience in hiring virtual assistants through Freelancer. For him, the key to successfully hiring virtual assistants is to "understand what you want them to do" and not expect them to be a "superhuman".
How outsourcing changed the business world
Per Derek, the bigger trend in the global economy is toward absolute globalization. What's impossible 20 years ago in terms of international transactions can now be possible overnight – thanks to the enablement of technology and infrastructures.
With everything becoming more connected, the trend comes with the common adoption of remote work. 
For him, outsourcing is "not about finding a cheap assistant to help you with a bit of stuff." Rather, there's a vast abundance of "leading graduates from Ivy League schools around the world with incredible skills and capacity" to work remotely and "produce incredible stuff for incredible savings."
All in all, outsourcing helps companies "save money, build out [your] business, and access staff [you] could not access in [your] local market."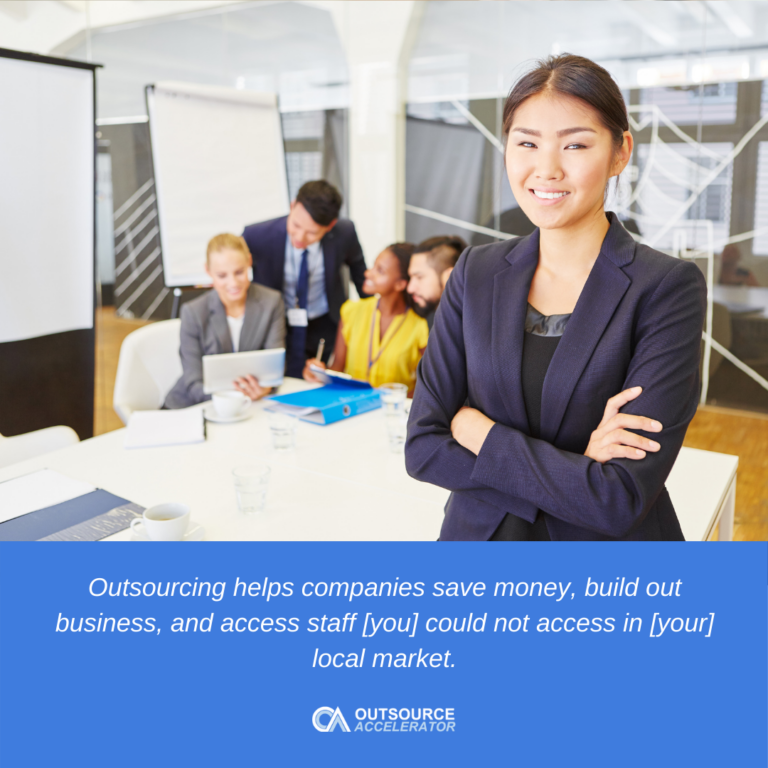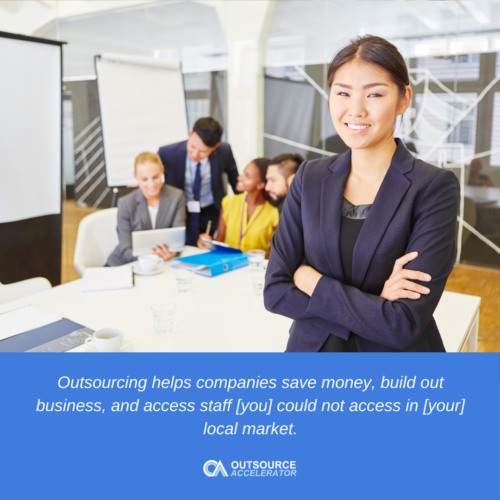 The Philippine outsourcing industry during the pandemic
There's a common trope that COVID accelerated everything by 10 years in advance. This, per Derek, is the case for offshore staffing, which is a "distant cousin" of remote work.
For him, people are slowly realizing that remote work is what it is, with its pros and cons. With this, they can embrace its advantages and work around the disadvantages.
Though, Derek recommends that "people get people back in the office" in the Philippines. Indeed, going back to the office offers better community, organizational momentum, accountability, and motivation since the "driven professionals looking for a career ladder" are in city centers.
Connecting with these professionals is also easier since everything can be done remotely. 
Per Derek, outsourcing is "a countercyclical industry" which does better when the world is in recession. This is since businesses are basically looking to cut costs and end up improving their conditions.
Outsourcing is best for…
Derek iterates that outsourcing is best for "99% of businesses across 99% of sectors". 
Some roles might require workers' physical presence, such as in plumbing, gardening, or landscaping. However, the service industry still needs sales, marketing, and customer support to work.
This is where outsourcing can be involved.
Basically, if a business owner can do a certain work in front of a computer, then it can be done in any location around the world.
Outsource Accelerator receives about 500 inquiries a month about outsourcing and how it works. Derek tells businesses to think of outsourcing as employment since their sole differentiator is the location itself.
Challenges in offshoring
Derek said a lot of people are "disappointed by offshore staffing". Aside from this, a common trope about the industry deals with call centers and getting a strange accent. For this, he suggests that their outcome relies on "coaching people to set expectations properly".
Another thing that people point out is savings, saying that 70% is not good enough. Derek said that with the difference in education levels between the US and the Philippines, BPOs have to "aim [for the] middle or above ground" to find the best talents for their clients.
With this, they get to without pushing for the extremes.
How companies can hire the right outsourcing company
The industry provides outsourcing in all business sizes, from blue-chip providers to home-based virtual assistants (VAs). Outsource Accelerator can help companies get what they need and provide three free quotes from these companies.
However, the best solution lies in being "honest about what you need". Startups that are tight on resources can hire VAs at first, while mid-market businesses need reliable mid-market providers to scale.
Derek said that by finding the right outsourcing partner, they get to tap into process optimization and executive talent, even if they hired one staff.
Best examples of successfully outsourced services are found in Fortune 500 companies. While outsourcing is yet to be accessible to small businesses decades ago, these companies have been hiring offshore staff. 
Then came the early adopters, with podcasters and the solopreneurs hiring VAs, and the middle market with around 50 and 500-1000 employees.
Nowadays, out of 60 million businesses across the world, 0.5% of them outsource. Derek says this statistic can still improve in the next 20 years, with the industry expected to generate 60 million more jobs. 
The connection between automation and outsourcing
Per Derek, outsourcing and automation are absolute synergies with each other. 
While he recognized the jobs that have been wiped by AI, Derek said that this should not worry the industry in general. This is since there is still a need for human knowledge in controlling the machine.
According to him, people still "appreciate the human touch" especially in customer service. Though, BPOs slowly integrate machine learning and automation to their work as a way of "making more efficient business processes".
One advice that Derek gives is for companies to do both automation and outsourcing to their work. They can get their offshore team to build and maintain processes and use automation to make them more efficient.
For inquiries, check out outsourceaccelerator.com or email Derek at [email protected].
Listen to more podcast episodes here: