The Economic Condition & Prospects of the Philippines – with Carlo Asuncion – Chief Economist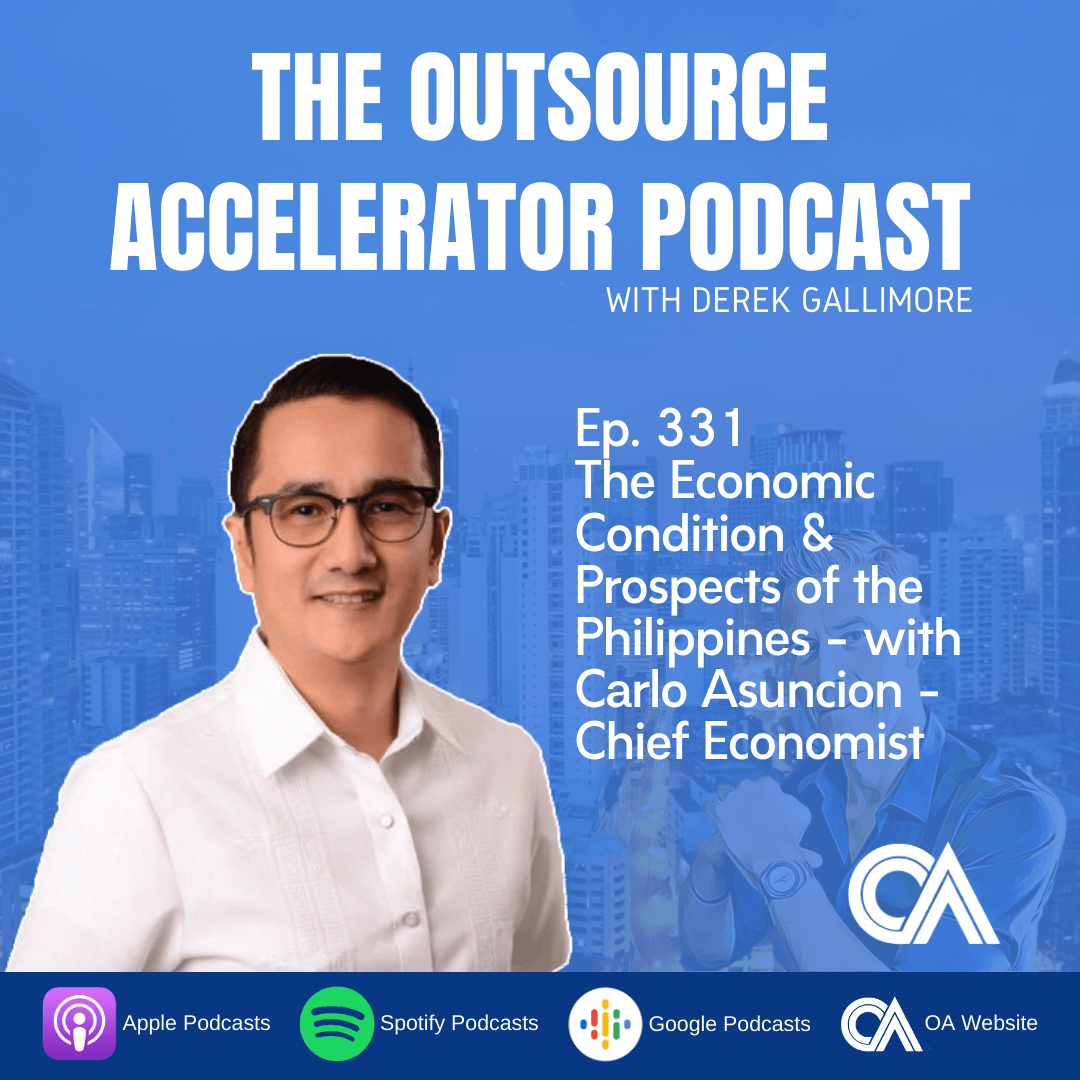 About Carlo Asuncion
Derek Gallimore talks with Ruben Carlo Asuncion, Chief Economist at Union Bank of the Philippines. Experienced in macroeconomic surveillance and monitoring in Asian economies, Carlo has released macroeconomic views on the Philippines, Southeast Asia, and Central Asia.
The past year has been challenging for the Philippine economy due to the pandemic, which has also affected the outsourcing industry. In this episode, Derek and Carlo will discuss the statistics and projection of this impact to offices, OFW remittances, and the BPO sector. They will also discuss Carlo's forecast for the economy in the following years.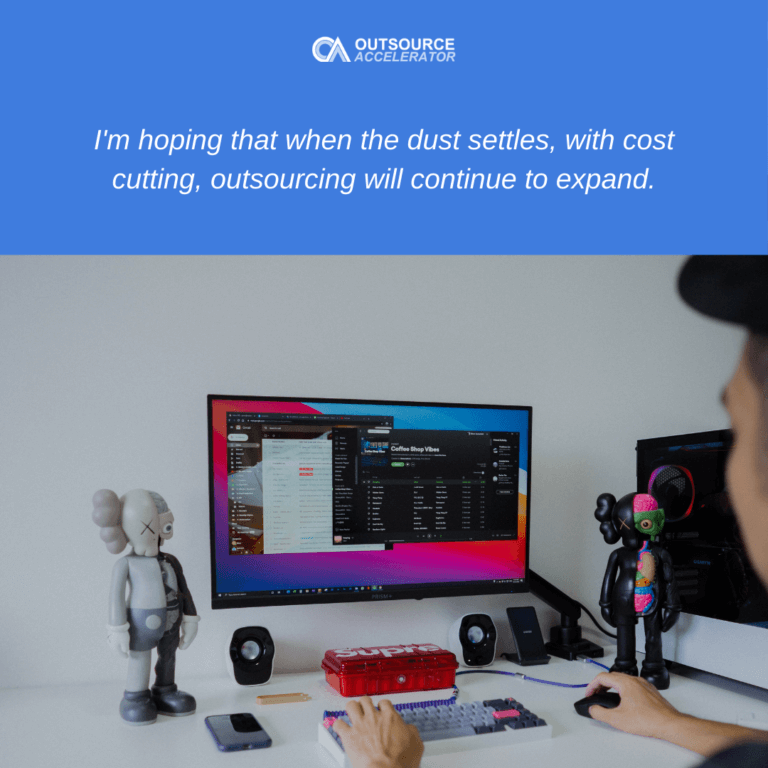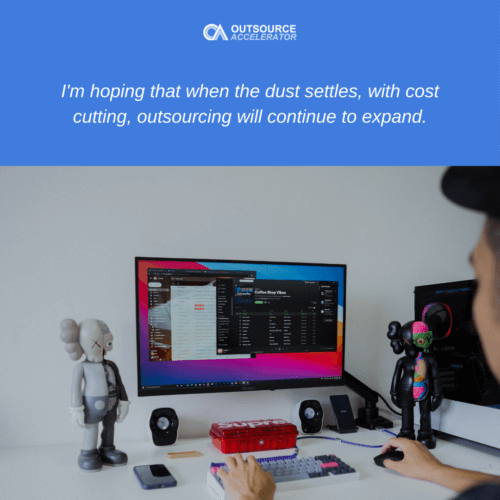 COVID-19's impact on OFWs and the outsourcing industry
The COVID-19 pandemic has deeply impacted every aspect of the country's economy, including the Overseas Filipino Workers (OFW) and the Business Process Outsourcing (BPO) sector. Initially, Carlo said that economists were expecting a 10 to 20% decline for OFW remittances. Fortunately, the final numbers have "done better than expected," as it only declined by a -.8%.
The early part of the lockdown restrictions also resulted in "confusion" for BPOs, especially regarding daily operations and employee transports. However, "looking beyond the pandemic," Carlo recalled that with the Severe Acute Respiratory Syndrome (SARS) from years ago, the Philippines "saw a growth in an expansion in outsourcing in the Philippines." The Unionbank chief economist also hoped that "when the dust settles, with cost-cutting, outsourcing will continue to expand."
The Philippine office sector
Carlo suggests "thinking twice" about investing in commercial office space in the city centers of Manila. Most companies have gotten used to remote work, so it's more likely that it will remain a choice working arrangement. However, for companies that really need their employees to be working in their headquarters/specific office space, Carlo noted that the government has been pushing for decentralization.
While there's "potentially some reduction in economic activity" in the capital region, he assured that it will only be transferred elsewhere. After all, people are moving out of Metro Manila, and moving to provinces like Batangas, Laguna, or Bulacan. Despite this, most companies aren't affected due to the effectiveness of remote work.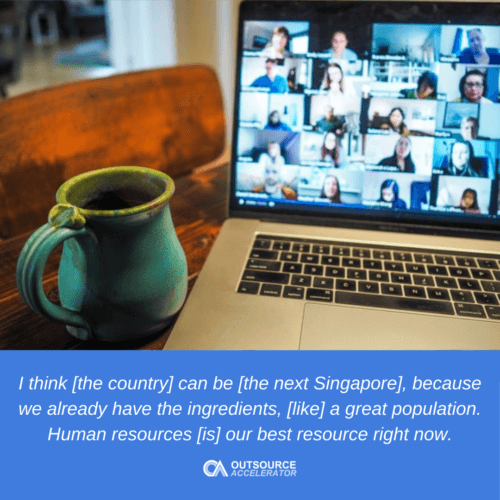 Further, the economist added that people are "still hesitant at this point" to go back to normal "until vaccines are rolled out and people have reached a certain level of immunity."
Carlo added, "It's hard for me to think of people returning to the way it is…. And I think that moving forward, there'll be a lot of decentralization happening."
Hopes and projections for the Philippines
For 2021, economists are still expecting a 5.5% Gross Domestic Product. Carlo is optimistic this year, however, to achieve this projection, there's an underlying assumption that vaccines are going to be distributed already.
Further, Carlo advised that some analysts and think tanks need to avoid saying that the Philippines will be part of the G20 (ranked 18th to be exact) by 2050. In addition, he warned the government to avoid the "middle income trap." He recognized that the country is fortunate to have a "very young population, demographic sweet spot," and a productive population. However, the country needs to be under the "right, inspiring, leadership that I would say benevolent."
Further, he still has high hopes for the Philippines. "I think [the country] can be [the next Singapore], because we already have the ingredients, [like] a great population. And I know that human resources [is] our best resource right now.," the economist stated.
For those who'd like to get in touch with Carlo, you may reach out to his Facebook and Instagram accounts.
References:
LinkedIn: Ruben Carlo O. Asuncion
Instagram: Carlo Asuncion
Facebook: Carlo Asuncion
YouTube: Carlo Asuncion
Listen to more podcast episodes here: