Is Freelancing the New Employment? With Jon Younger PhD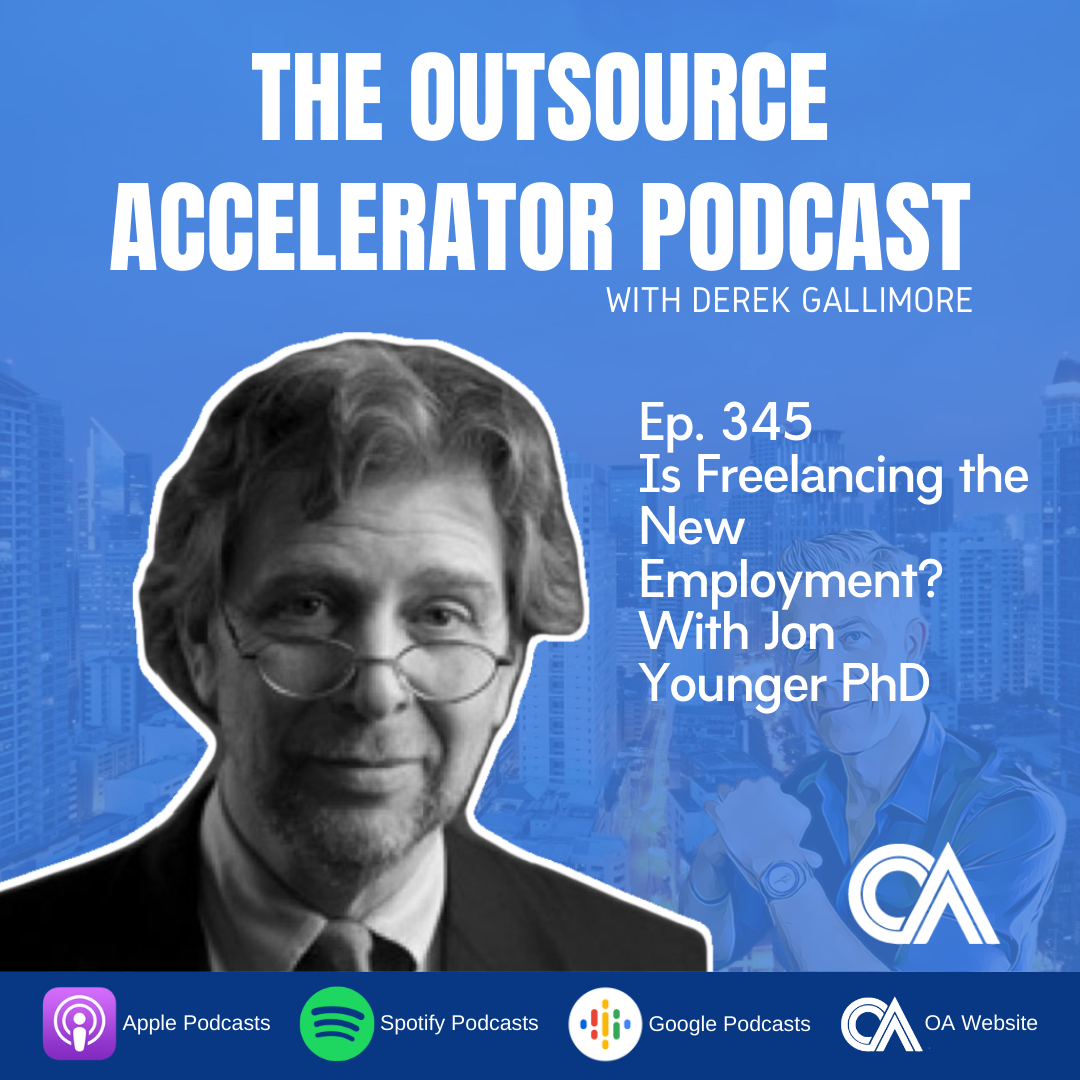 Jon Younger, Ph.D.
Derek Gallimore talks with Jon Younger, Ph.D. Jon is an author, HR thought-leader, advisor, and early investor in HR tech startups. He's a contributor at Forbes and Harvard Business Review and has published a book entitled "Agile Talent".
In this episode, Derek and Jon will discuss freelancing and its contributions to modern employment. This covers a brief history of freelance employment and how it continues to change the landscape as companies venture into the globalized future.
Jon Younger, Ph.D. is an author, HR thought-leader, advisor, and early investor in HR tech startups. He's a contributor at Forbes and Harvard Business Review and has published a book entitled "Agile Talent".
According to Jon, he had the privilege of helping create some companies and taking them to the public.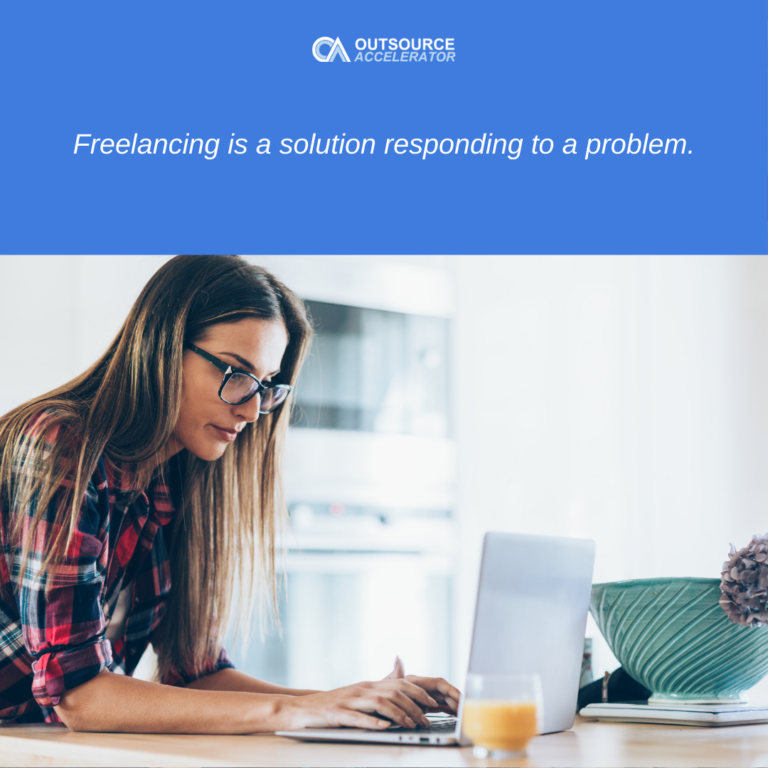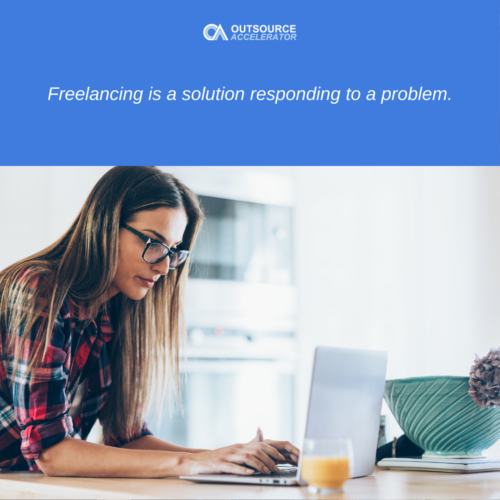 Jon's involvement in freelancing
He was doing some independent work as a freelancer around 2012-2013 when he retired from his second consultancy. One of his clients was a global pharmaceutical distributor, where he was tasked to assess human resources and build a strategy for them going forward.
Upon their research with the company, Jon informed the head of HR that 30 percent of their workers are freelancers, not full-time employees. These employees have been working in several departments such as data analytics, tech, and compliance.
He advised the company to treat its freelancers "as volunteers". With this, they should be treated with respect and courtesy, paid fairly, and treated like a part of the company.
This experience led to "a tremendous interest in what other organizations were doing about [freelancers]." It also led him to his published book in 2016 entitled "Agile Talent". 
About Agile Talent
Jon emphasized in his book the increasing difficulty in finding great talent, whether full-time or freelance. While most organizations are "not in a position" to find, hire, and pay for a suitable full-time employee, they can still find this support through freelancing.
Meanwhile, freelancers will be more "fractionalized" and will spend time for several companies rather than a single business. As a consequence, they will be hired for a company on a per-project basis rather than a full-time one,
Companies will benefit from this setup by "opening up the aperture to have a level of talent and expertise that they couldn't have otherwise."
On the other hand, individuals can have the flexibility to choose in a variety of projects for different clients.
What is freelancing? – from Jon's perspective
Jon iterated that freelancing has been around for ages, given that independent workers are hired in several eras. 
For instance, Greek soldiers decided to join Cyrus's Persian army to fill in his ranks. Romans, meanwhile, used contract architects and engineers to build their "largest and most extraordinary buildings".
He classified two kinds of freelancers in the industry: 
Independent professionals

. These are "highly certified, highly qualified" contractors who "chose to ply their trade not as a full time employee, but as an independent, [available] contractor [or] consultant.

Gigsters

. Different from freelance professionals, gigsters "don't have specific qualifications for a particular profession," though they are good at several things. Unlike the first kind, gigsters try to "cobble together a reasonable living to put bread on the table".
The balance between freelancing and employment
In terms of balance between full-time employment and freelancing, Jon thinks that "freelancing is a solution responding to a problem." Employment problems, meanwhile, may vary in different countries.
In Europe, for instance, companies do not want to hire full-time individuals due to the complexity of employee turnover in the region. This results in a lack of flexibility on the company's part. 
On the other hand, the United States has this flexibility in employment. Yet, organizations have difficulty in hiring suitable talent to work with them full-time.
He enumerated the three dimensions crucial in having happy employees: "autonomy, [the feeling of an] agency, and [the] ability to affiliate with a group [that is] important to them." These aspects led to the growth of professional freelancing in the US.
The impact of the changing employment landscape
He projected that changes in the employment landscape can bring more improvements than downsides in the global economy and society. For the past year, he has seen certain developments in terms of economic change, such as:
A spike in startups built during the pandemic;

The reemergence of secondary cities around the world; and 

A significant percentage of jobs turning into "obsolete technology"
With the latter, Jon advises that freelancers need to "understand where [we're] jeopardized [and] intimidating and make sure to continue building the skills necessary" to benefit from technological progress.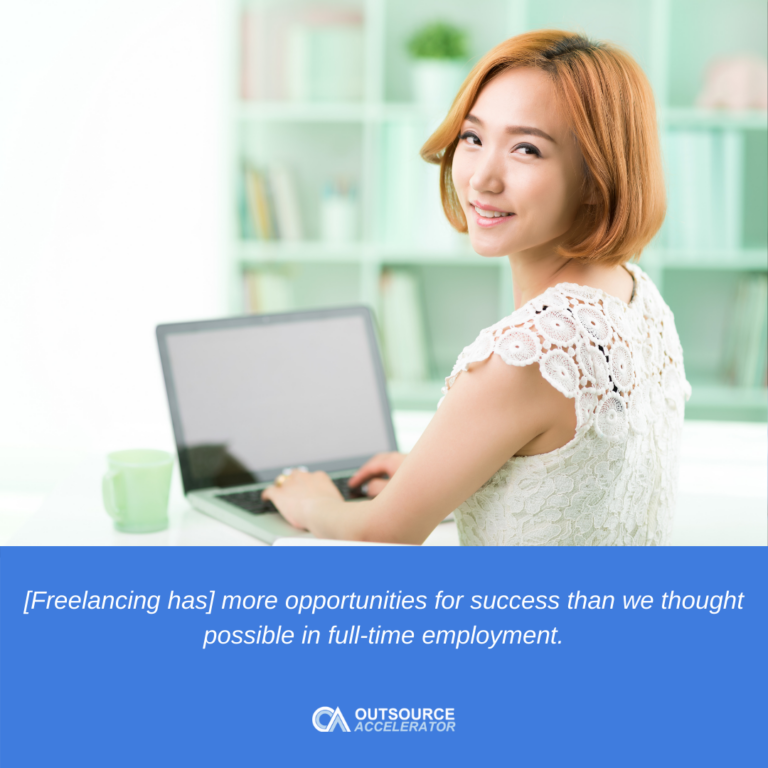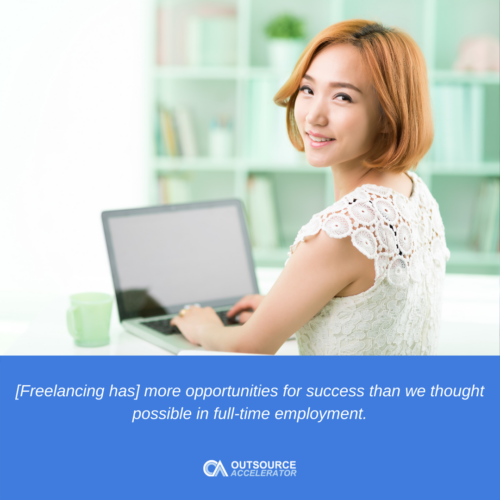 In terms of employment regulations
While technology moves quickly with innovation, regulations don't pick up this pace since they rely on the movement of people and cultures. 
For instance, the United Kingdom's new IR35 made it harder to become a freelancer in the country. As a result, about 50% of the freelance work in the nation would move to Europe. 
Jon highlighted that freelancing "is a worldwide phenomenon that will not be stopped by the laws or policies of a country." As well, regulations like these won't stop innovation; rather it will "just mislead for a little while, then [the government] will fix it." 
He also has confidence that the innovators will outlast the regulators. The latter is what equity and fairness look like.
But when they take "a position that seems bureaucratic and bizarre", solopreneurs and innovators would find a way to make it work.
In terms of remote work and outsourcing
Jon agreed that remote work, outsourcing, and freelancing are inextricably linked and their existence at the same time as the pandemic is extraordinary. 
For him, remote work can be productive. However, a full diet of remote work is as well "frustrating". With this, data suggests that a hybrid model of remote and in-office work is a crucial combination. 
He added that through technology, companies are discovering "all sorts of ways to arrange work". Jon projected that decoupling place and time is a whole new era that everyone will learn in the next decade.
Hiring freelancers in several countries
According to him, two-thirds of freelance work globally is done on behalf of US and Uk organizations. In line with this, the US leads an effort to try getting all countries to have a minimum corporate tax of around 15%.
He projects that the world will experience something similar over time despite the concerns on the homogeneity of laws and regulations.
According to him, "as the world turns to freelancing, [each country] will make it easier… else, they will lose out on [its] benefits."
Six key things on working with freelancers
Per their research, "smart companies" do six things in working with their freelancers successfully.
Having a clear philosophy in hiring freelancers

. Companies should determine how many freelancers they need in their operations based on their work strategies and philosophies.

Being good at performance management

. Freelancers would need performance appraisals more than a full-time employee to secure better projects in the future. Companies would need to be good at managing their performance for this.

Training managers to work with freelancers

. As Jon iterated, many managers are "not trained to work with freelancers". With this, managers need to learn how to deal with them in terms of work agreements.

Treating freelancers like a part of the team

. Whether they work remotely or in-house, freelancers want to feel like they're a part of the company even for the duration of their contracts. With this, companies should treat them as one.

Defining what work should and should not be given to freelancers

. However, organizations should also be smart in delegating tasks to their freelancers. Determine what goes as a part of their operations and what should be kept confidential.

Treating freelancers administratively, fairly, and respectfully

. Lastly, companies should know how to treat their freelancers the same way as their full-time employees by treating them fairly and paying them equally.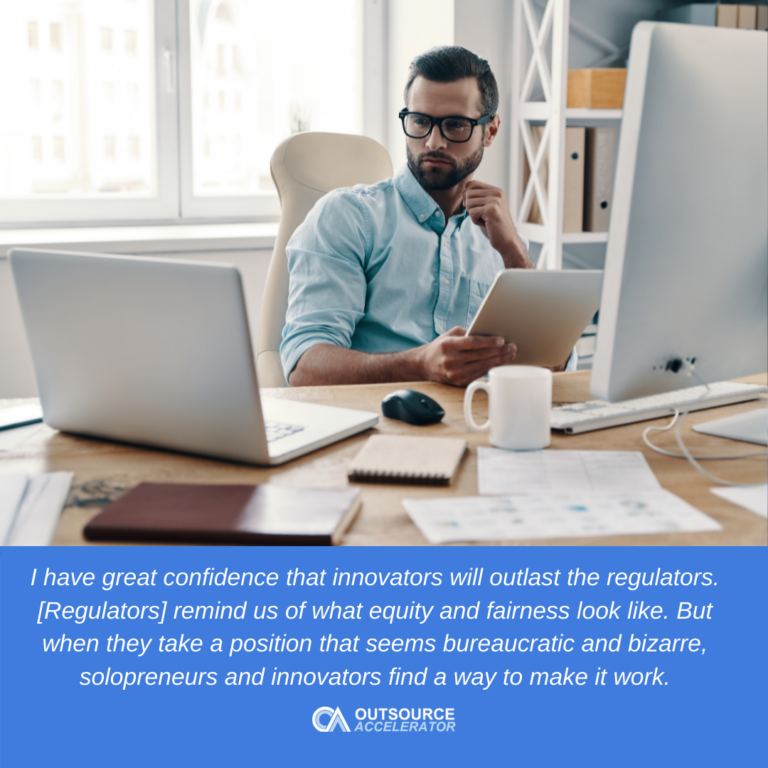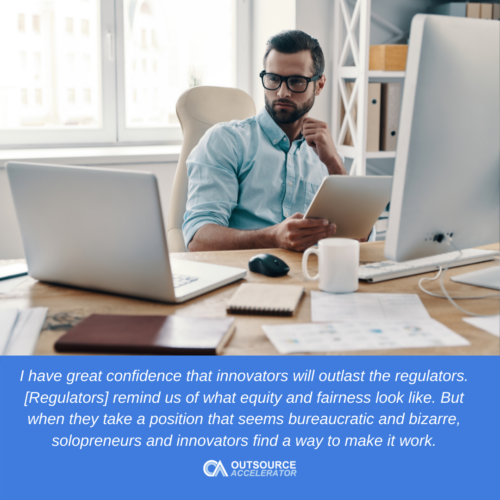 The future of the globalized workforce
Jon mentioned that there's already a global workforce; only, it is on a "fairly high and elite level". One challenge that the world faces to change this is making sure that the bottom population has the skills to participate and benefit from this economy. Because, as he iterates, "talent is globally distributed but [the] opportunity is not".
From a Psychologist's perspective, meanwhile, it makes sense for people to be around one another. Loneliness and isolation can be long-term problems in a remote work setting. However, it makes workers more productive.
With this, companies should find the "golden mix" of technology time both together and apart to turn this disadvantage around.
Those interested in reaching out to Jon may check out his LinkedIn page.
Listen to more podcast episodes here: