Building offshore teams with military strategy with Peter Liston of Trust The Process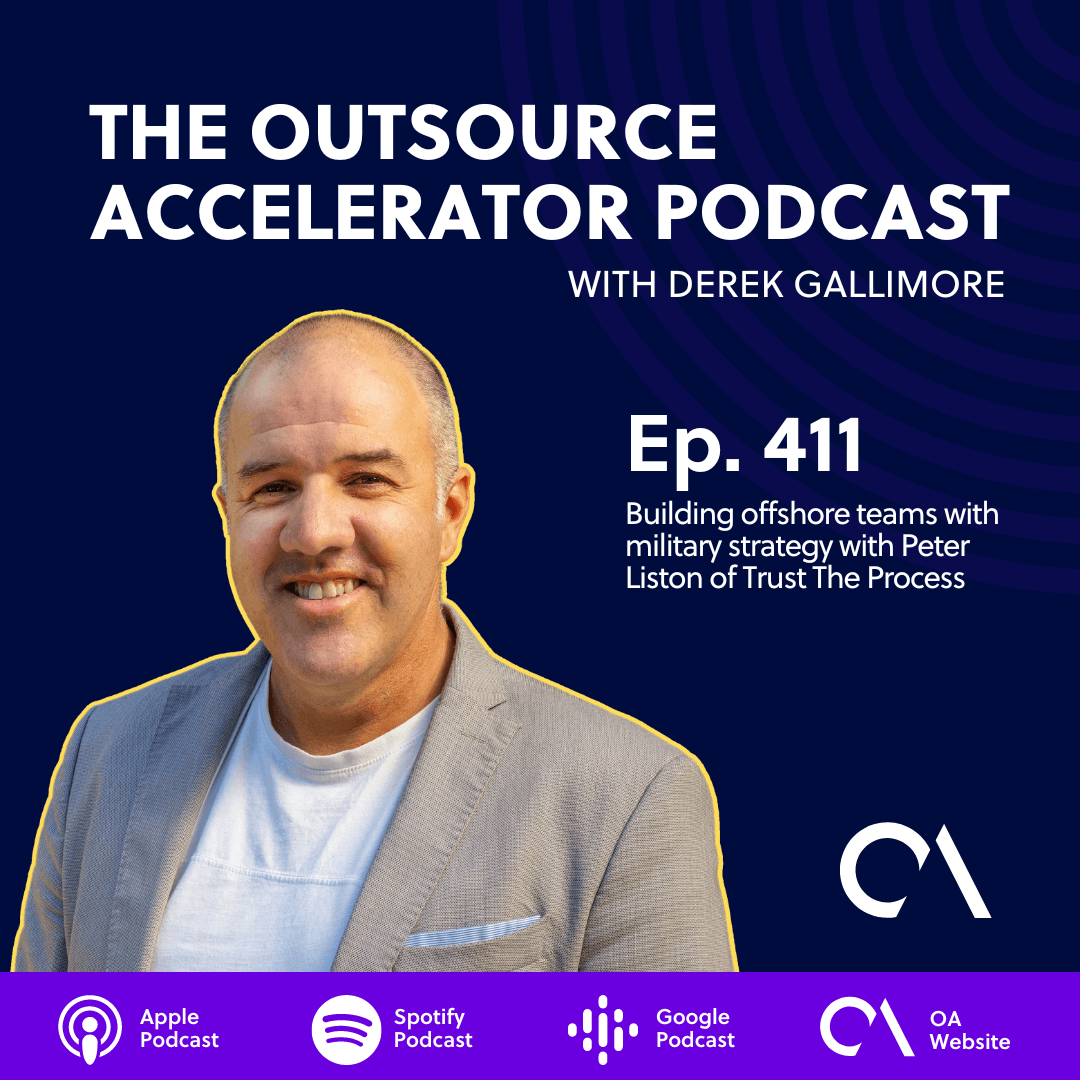 Trust The Process
Derek Gallimore talks with Peter Liston, co-founder of the Australian outsourcing firm Trust The Process.
The firm's name drew inspiration from the slogan used by Philadelphia's national basketball team, the Philadelphia 76ers, "trust the process."
Trust The Process not only helps small business owners connect with skilled virtual assistants (VAs) from the Philippines but also builds better processes for their businesses.
Before venturing into the business world, Peter served as an officer in the Australian army. He leverages the experiences he's gained from his time in the army in his outsourcing journey.
In this episode, Peter and Derek discuss the importance of efficient systems and processes when building offshore teams.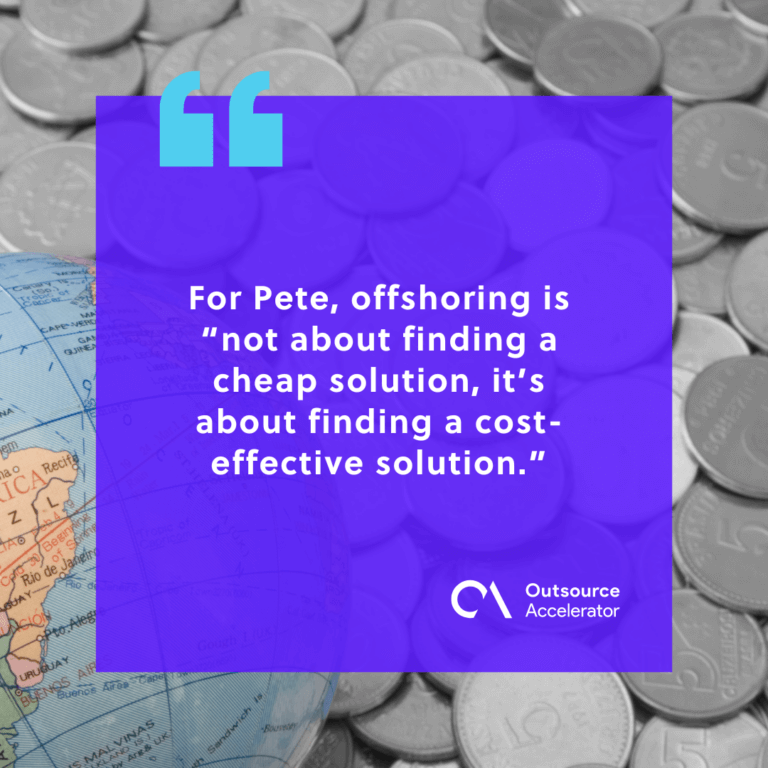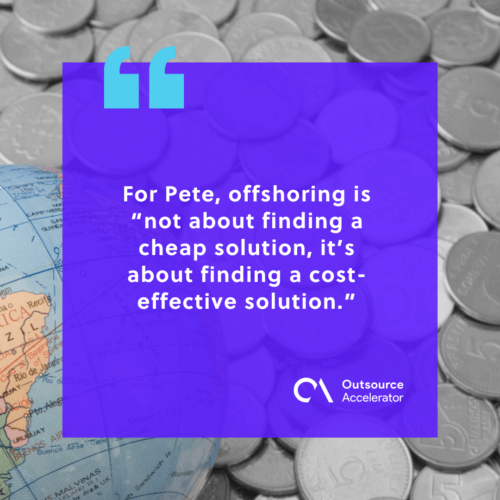 Perfecting the process: Military style
As mentioned earlier, the Trust The Process Co-Founder had a military background prior to being a businessman.
He described it as having "an entrepreneurial itch [he] needed to scratch."
Peter's first business venture was Secure Windows, a company that made window installations in apartment buildings across Sydney and New South Wales, Australia.
He described it as "a very administratively heavy business." Peter also noted that "the labor cost of paying the local team was weighing the business back."
Like most businesspeople, Peter "had heard about a VA and thought [he'd] give one a crack."
However, his first experience with a VA was a bit of a letdown, as "[he] didn't how to capture what [he] needed to do and how to transfer it over there."
Peter tried again after three weeks, this time with a Filipino VA working just four hours a day. Today, that VA "is now leading a team."
Hiring a VA "freed up so much capital for [Peter's team and allowed them] to hire more local Australians on the tools."
"We had more capital available [to hire more local staff] because we were getting the more administrative duties done for a more cost-effective rate."
Peter's team "was able to do [it] when [they] shifted the labor cost balance of doing the administration between onshore to offshore."
The military approach
Peter called his approach a "combat multiplier," a military term for systems that enhance the combat power of a fighting force.
And enhance it did.
"Once we nailed that rather simple way to transfer those work offshore … the business revenue went up by ten times, the staff went up by ten times, and we actually did way less work."
Another thing that helped Peter improve Trust The Process's and their clients' processes is being "very structured in terms of [their] chain of command," a holdover from his military days.
This approach also empowers the VAs as "every VA has a Filipino team leader that understands their culture, who's been around the job for a while now, and has been VA themselves."
Peter's team also has a "work hard once mentality" and has worked out a deliberate process of how to get things right: "confirmation, preparation, integration."
"Being a couple of former Army officers, we're very deliberate about this methodology of teaching … training, and making sure that … both parties are set up for success."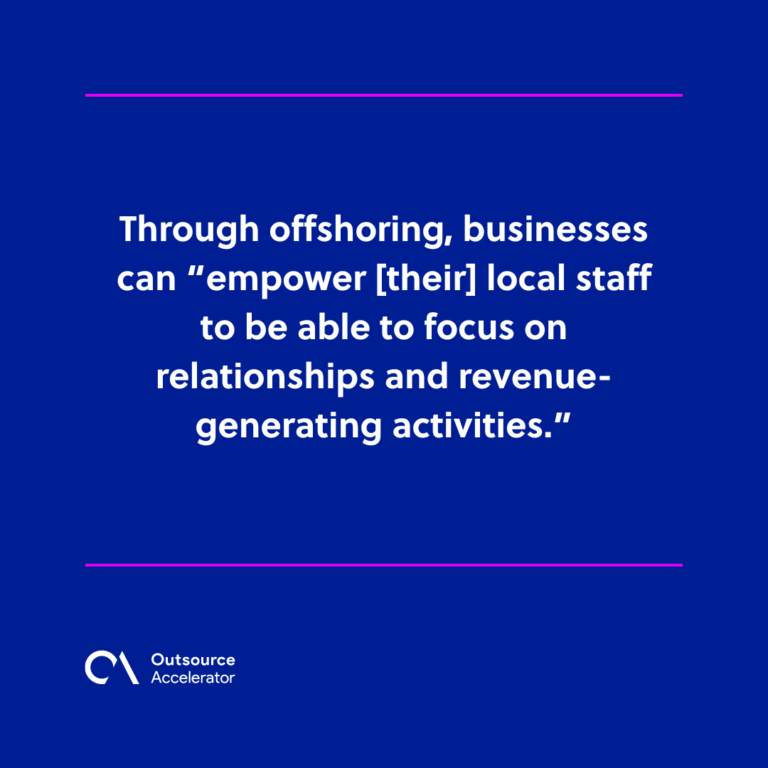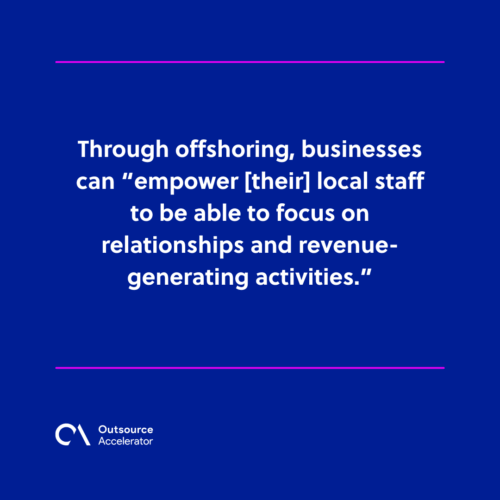 Building better processes through offshoring
For Peter, offshoring is "not about finding a cheap solution, it's about finding a cost-effective solution."
Through offshoring, businesses can "empower [their] local staff to be able to focus on relationships and revenue-generating activities."
The process also lets business owners do "all those things [they] wish [they] had time to do, but [they] never actually do."
To do this, Peter's team "[sucks] all the low-value activities [and] administrative activities out, and offshore them with intelligent, quality team members."
Thus, Peter described offshoring as essentially "[getting] the right person to do the right job for the right cost."
Connect with Peter through his company's website at www.trusttheprocess.com.au.
Alternatively, you can also contact Peter through his LinkedIn account.
Listen to more podcast episodes here: