Building a World-Class Filipino team with Mike Grogan of Kaizen Leadership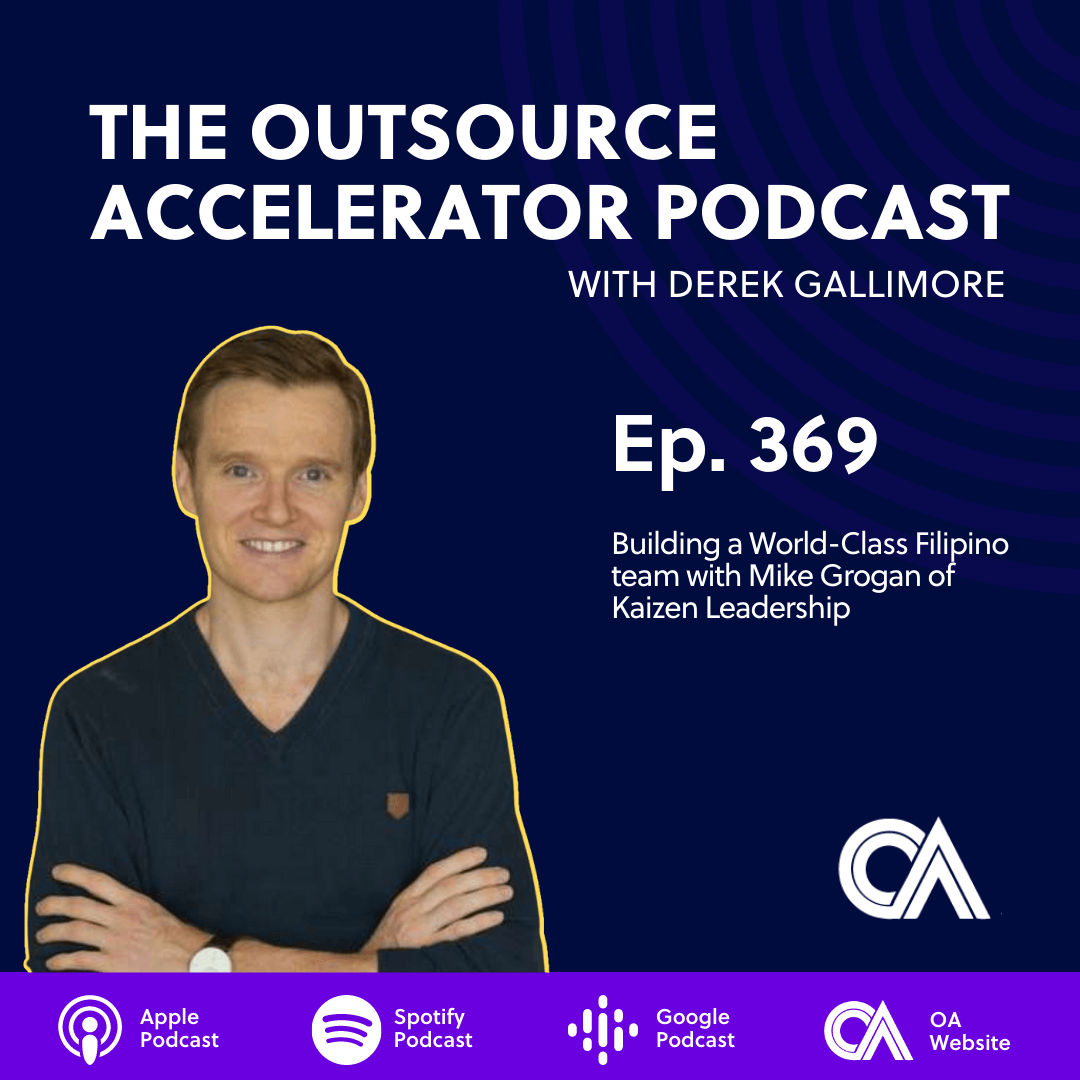 This OA podcast episode features Mike Grogan, principal consultant of Kaizen Leadership Asia. He has been a guest on some of the podcast's previous episodes.
Kaizen Leadership Asia
Derek Gallimore talks with Mike Grogan, principal consultant at Kaizen Leadership Asia. The company focuses on helping foreign companies manage their workforce in the Philippines. Mike has been a guest on earlier episodes of the podcast.
Companies wanting to outsource to the Philippines are usually discouraged by the cultural differences they face when working with their teams. In this episode, Derek and Mike share effective ways of building and managing a world-class Filipino team to success.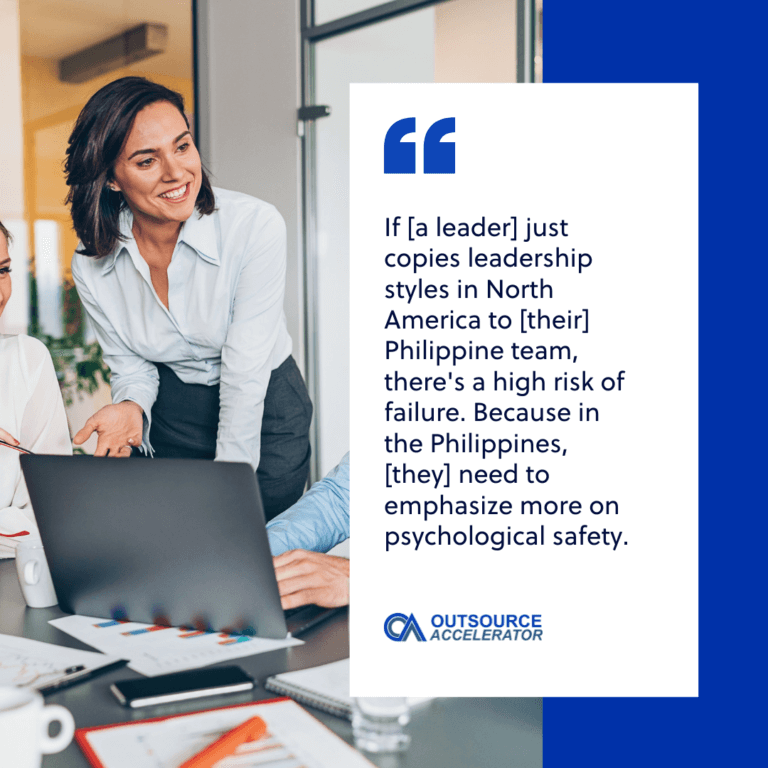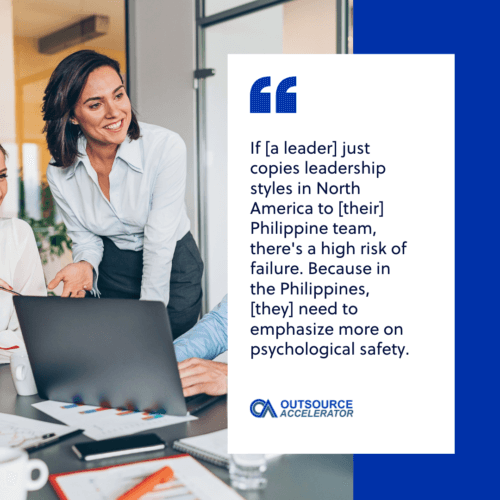 Key differences in managing the Filipino workforce
Per Mike, his biggest mistake in managing a Filipino workforce is assuming he can replicate the successful practices he made with other countries in building teams in the Philippines.
This is why a "great first step" he advises leaders is to "see [their] own cultural blind spots." With this, they get to "come up with solutions that [can] address [an issue's] root cause" faster. 
The best way for this involves reading about their culture through the eyes of another foreigner. Admittedly, according to Mike, most foreigners still criticize Filipino workers for not living up to their expecations. 
Studying these "blind spots" helped him know "where these assumptions come from" and what he can do about it. He implied that not addressing cultural blind spots can lead to "frustrating scenarios" such as resignations and massive employee burnout. 
About Kaizen Leadership and its foundations
Based in the Philippines, Kaizen Leadership Asia helps foreign companies create more "accountable, proactive, and resilient teams without [micromanaging them]." 
Mike works with a team of consultants and coaches in the business. They guide companies on creating "[a] level of reliance, consistency, and high performance" without getting overwhelmed with sustainable results.
Mike on stereotypes on the Filipino workforce
Being in the Philippines for the past seven years, he once thought that the techniques that worked in South America, Europe, and Africa would work well on the country. By traveling through Southeast Asia, he then learned its similarities to its neighboring countries such as Malaysia.
While most businesses cannot stereotype the entire Filipino workforce, Mike says there is still "power in generalizations." They only have to recognize the exceptions that exist within a general idea.
Upon writing his latest book, Managing Filipino Teams, Mike had to be careful in presenting facts and advice without generalizing the workforce. Despite targeting foreigners, he found out that the majority of his readers are Filipino leaders curious about "what outsiders are saying about [the Philippines]."
How Kaizen Leadership guides leaders
Mike agrees that leadership has universal principles applicable to every culture. What differs is the "intensity level" needed in applying them. 
In the case of the Filipino workforce, most people think psychological safety needs to improve in the workplace. Mike observes that Filipino employees have a "fear of speaking up" rooted in fear of losing face in different settings. 
Foreign leaders, according to him, should emphasize improving psychological safety within their employees. Those that don't recognize this issue have a "high risk of failure" in managing their teams.
What the Philippine work climate is like
Per Mike, foreign companies have a "huge opportunity" to set new standards of excellence in workplace management. He added that employees and leaders who leave these companies tend to "infect other organizations with [their] best practices" anywhere they go.
Much is to say otherwise with traditional Filipino-owned businesses and government institutions. Workers in these organizations are "not highly engaged," with only a few on the fast track to the career ladder.
Mike somehow agrees that cronyism and nepotism are huge factors that affect work climates in Asia, especially the Philippines. Workers climb their way to their careers with the help of connections, which could be discouraging to many high-performing, talented workers.
On the bright side, Mike sees this as an advantage to the "great reset." This is since employers are challenged to improve their ways of hiring and managing their workers.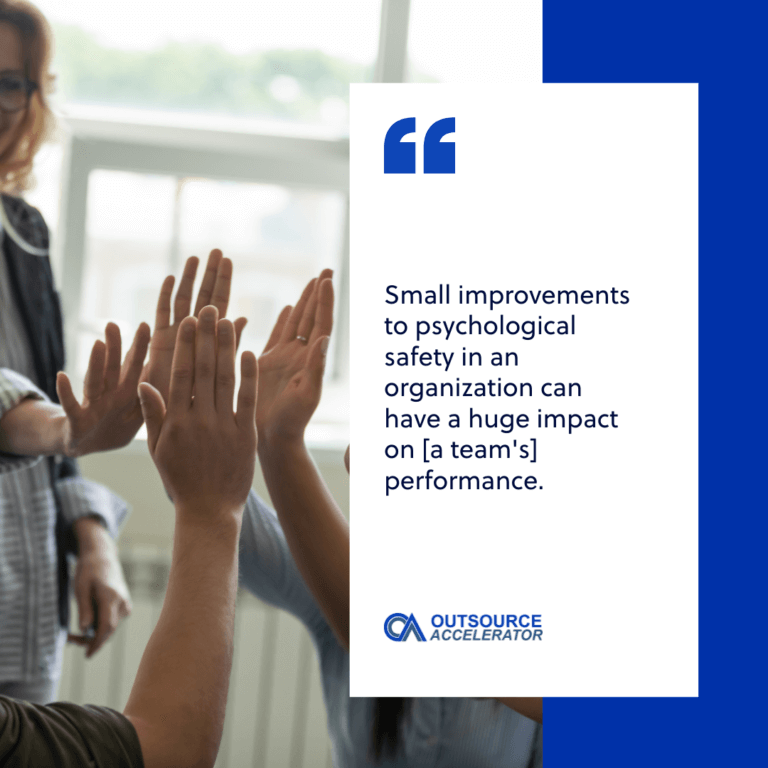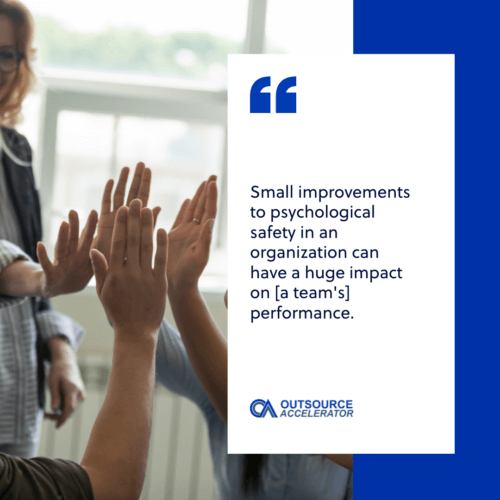 Key takeaways in managing a Filipino team
Throughout the conversation, Mike emphasizes the importance of psychological safety within a Filipino team. Indeed, even famous author and CEO "whisperer" Tony Robbins quoted that success is 20% strategic and 80% psychological.
Mike says psychological safety relies more on how leaders can "make their team feel safer" through smaller changes in their management. According to him, management techniques have similar connections to parenting, where "everyone has a unique approach: in doing.
Mike's single tip for managers involves how they can "get honest feedback about how [a team] really feels." One good way to do it is through psychological mapping, a method similar yet more in-depth than 360 degrees feedback.
Per Mike, leaders should also state what type of feedback they want to achieve to fully know their blind spots within their teams.
Mike's latest book, Managing Filipino Teams, is out now. Interested clients can contact Mike through his LinkedIn profile and Kaizen Leadership's website:  https://www.kaizenleadershipasia.com/.
Listen to more podcast episodes here: