Advanced Staff Solutions for Enterprise to Startup – with Matthew Narciso of Superstaff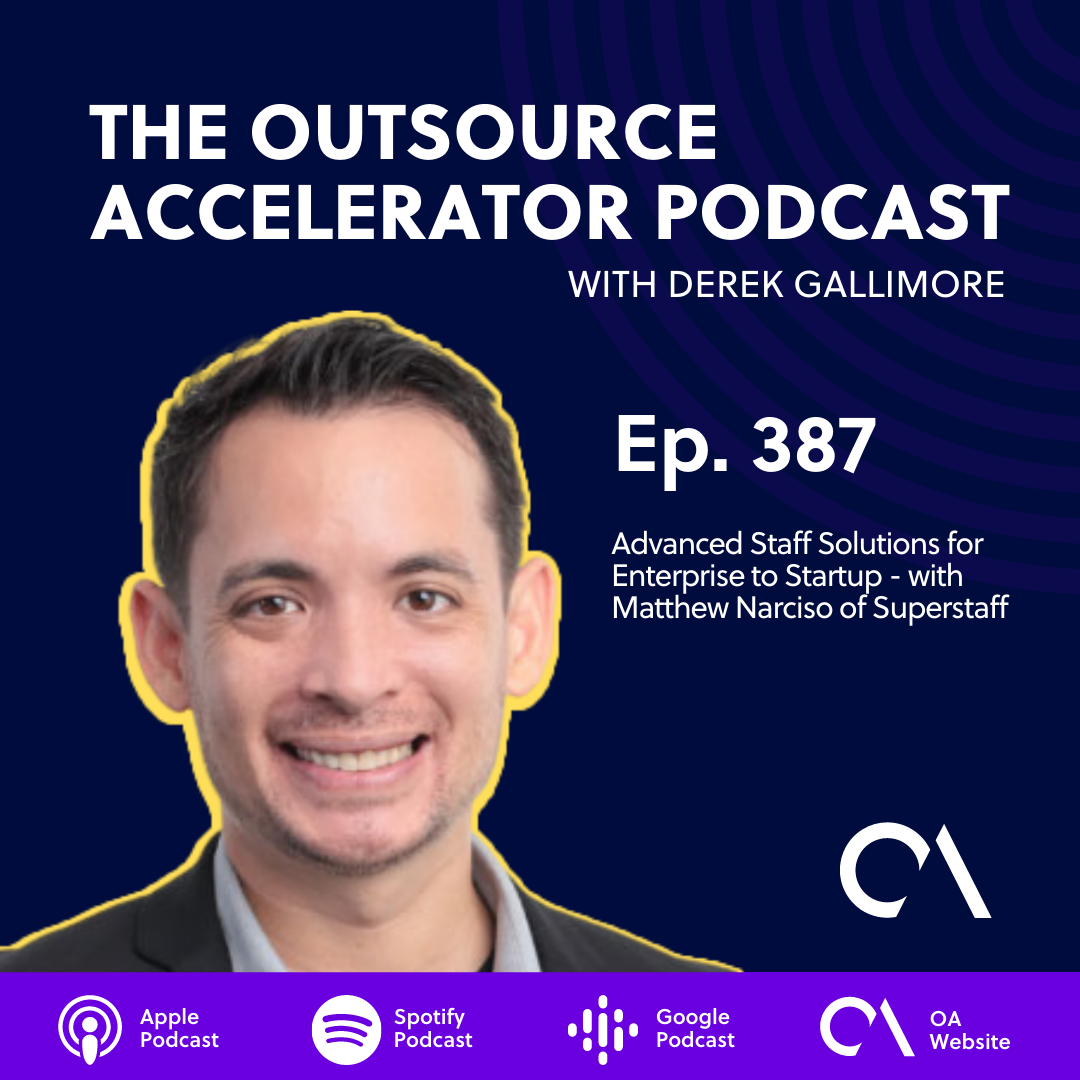 Superstaff
Derek Gallimore talks with Matthew Narciso, Managing Director at Superstaff. Superstaff is a BPO company providing onshoring and offshoring services with seats in the Philippines and the US.
In this episode, Derek and Matthew will introduce Superstaff and how offshoring and onshoring services can be a viable staffing solution for companies of all sizes.
The OA podcast welcomes Matthew Narciso, Managing Director at Superstaff. Being in the BPO industry for almost 13 years now, Superstaff provides onshoring and offshoring solutions through their offices in the Philippines, the United States, and Latin America soon.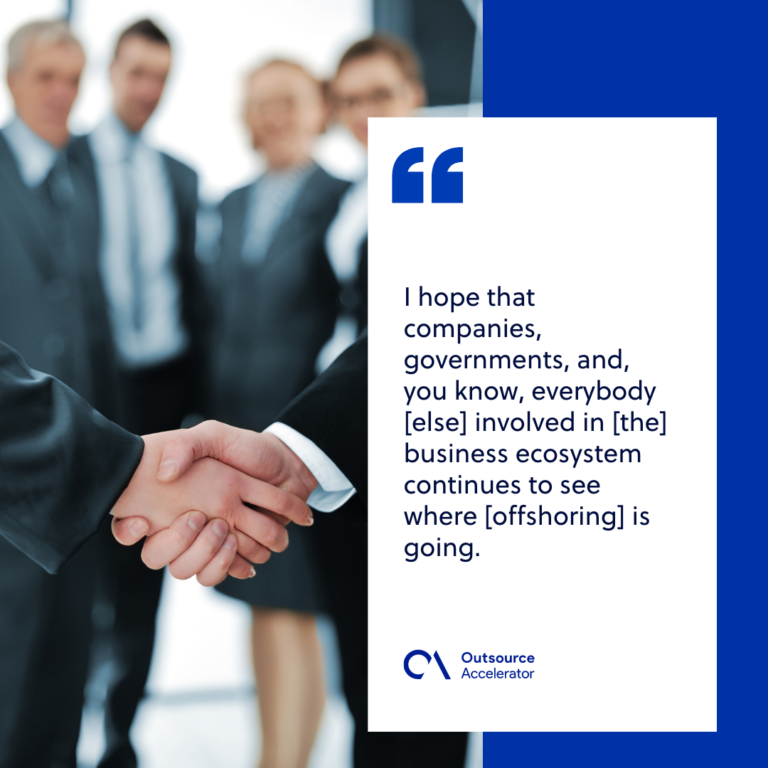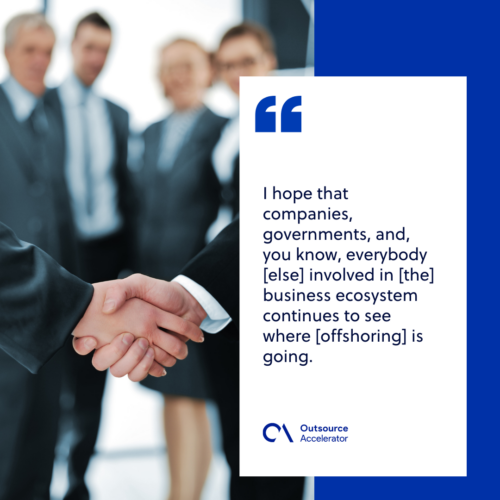 Matthew on comparing onshore vs offshore services
Matthew implies that the difference between onshoring and offshoring services would be different 30 months ago. However, according to him, people usually turn to onshoring for different reasons, including the following.
Legal reasons

. Firms could encounter security-related concerns that apply to their industry.

Regulatory purposes

. Certain businesses have "regulatory requirements that obligate [them] to have a local staff."

Logistical restrictions

. Lastly, some startups might only be capable to source their products or services within their country or locality.
Matthew believes onshoring can still work for startups. This allows them to "tap into specialized talent pools" even if they are restricted to their home countries alone.
About Superstaff
What the company offers to its clients
Superstaff deals with staff augmentation for businesses of all sizes and several verticals such as airlines and pharmaceuticals. 
The company has two "incubator campuses" in the country, located in Makati and Clark. Per Matthew, the campuses are designed for their clients that "need to access specialized resources" but don't have the capacity and ample reason to scale yet.
Matthew compares their incubator model to that of a coworking space, where startups can have a few staff per desk. This model helps Superstaff to "leverage shared resources" at the start.
The company "has four outsourcing divisions," with customer service and content moderation sharing the majority of their portfolio.
Superstaff on recovering through the COVID pandemic
Matthew admits that the pandemic was "heavy at first," even for Superstaff. As he recalled, he was in their brand new center on Ayala Avenue when the national lockdown was declared.
Per Matthew, COVID had a "devastating impact" at first in the Philippines, especially in the travel industry which they were supposed to tap into. However, as he mentioned to his teams, "there's a winner and loser in every pandemic." 
This mindset helped them take a look and focus on the "winners" during these times: the healthcare industry. Focusing on biopharma and health technology "led to significant growth" on their part, putting up around 200% growth in a year.
Aside from this, Matthew saw that global businesses are slowly realizing that "they can run highly-successful teams outside the office." Not only that, they can hire teams from offshoring countries such as India.
How Superstaff builds outsourcing awareness
Per Matthew, different awareness of outsourcing in the US "can vary [from] state to state." While the likes of California and New York are aware of outsourcing and its benefits, other states such as Montana would find it a "foreign concept."
Matthew finds that "companies on Main Street did have problems digesting [the concept] pre-pandemic" for different reasons.
Lack of "live examples" to be modeled from

The "political element" that affect the industry every four or five years
With this, Matthew builds awareness to these markets "by pointing to the pandemic" and its realizations. He explains that outsourcing gives them the opportunity to "run a successful business out of the office" while maintaining productivity and slashing costs up to 40%.
Making the pandemic setting an example helps the industry "[win] more attention" from Main Street firms.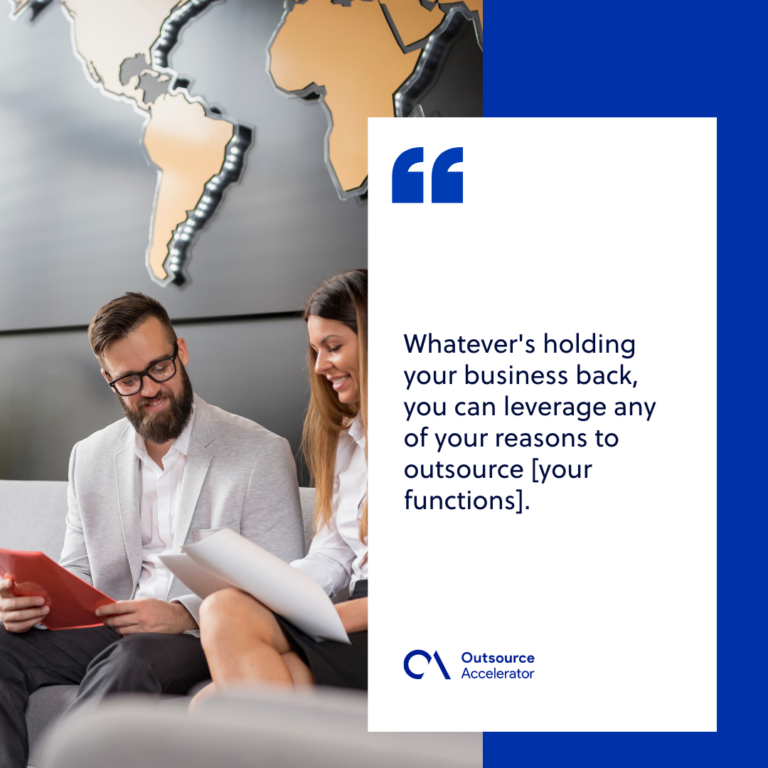 Will offshoring be viable amid the global labor shortage?
As Matthew recalls, around 11 million jobs are open as of December 2021 while 4.8 million people in the US are looking for work. This statistic shows that "there were more jobs than people," causing an inevitable labor shortage.
Per Matthew "the talent isn't being won" as economies grow, but transferred. This is why offshoring is a "real win-win for everybody" involved.
Despite the fears of increased salaries in offshore countries in the future, he still believes that "there is a balance" with this rise and that businesses are still capable of delegating their services.
Go to https://www.superstaff.com/ to learn more about Superstaff. Alternatively, interested clients can email [email protected] or call 1-844-92-SUPER for inquiries.
Listen to more podcast episodes here: