---
---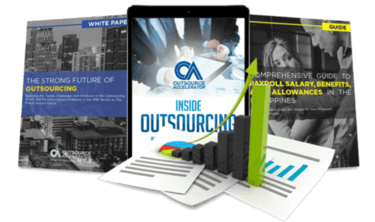 Outsource the right way, the first time
Get up to speed in outsourcing with this all-in-one tool kit
GET YOUR FREE TOOLKIT

PARTNER

PRO
About SuperStaff
SuperStaff offers a comprehensive range of outsourcing solutions in the Philippines, US, UK and Australia. SuperStaff was founded in 2009 to do so much more. We'll evaluate your challenges as a whole and develop a comprehensive plan for deploying the right people, aided by the right technology, and guided by the right processes so your organization works smarter and more efficiently—adding measurable value along the way.
What SuperStaff offers its clients
We are programmers. We are customer service agents. We are designers.
We are Filipino. We are American. We are Dutch.
We are tenured professionals. We are budding young aspirants.
Ultimately, we are a collective of call center professionals and our ranks run the spectrum. We are diverse and we challenge each other to make our clients better. And in that regard, we are super.
How SuperStaff outshines the competition
Within a decade, we transformed from a small internal operation into a global provider focused on reducing cost, expanding technical capabilities, and fortifying scalability. Since then, we've added technical and customer support in various platforms, back-office services, sales, and marketing support, recruitment support, and technical expert support that meets internationally recognized industry standards.
SuperStaff company structure
In 2009, our parent company, a healthcare and technology company with annual revenue over $700MM, needed a business process outsourcing (BPO) provider to handle technical solutions like programming, IT, and design. SuperStaff was established to serve as the company's in-house BPO.
Sample highlight service offering of SuperStaff
SuperStaff is a a comprehensive outsourcing solutions provider which offers call center services offshore in the Philippines, as well as onshore in the United States.