5 reasons why companies should leverage a global workforce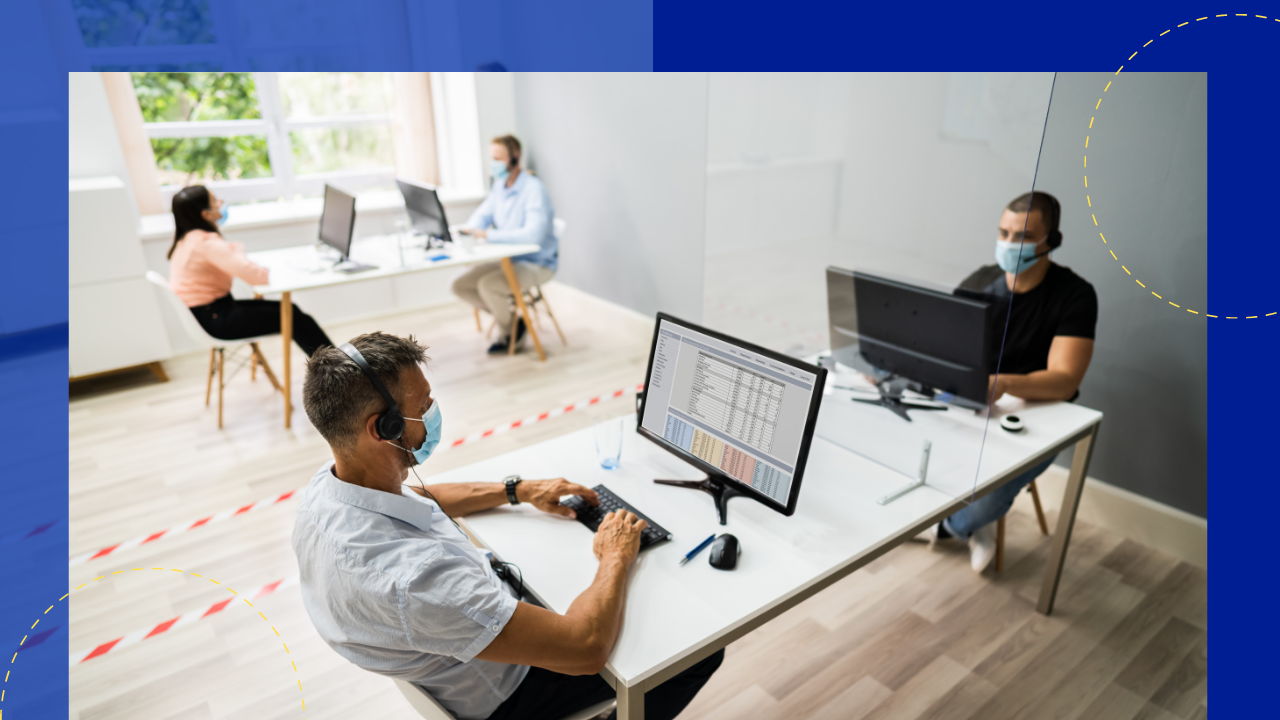 Indeed, the increasing demands of employees even tighten the global labor shortage. Employees nowadays demand a more flexible and rewarding experience in their workplaces. 
This pressures employers to compete for better talents with additional wages and benefits. Enterprises have started to increase their offers by up to US$20 an hour, even in the service industry.
Small businesses cannot always compete with this change. Their resources and finances limit them from finding a quality workforce at a cost-efficient rate.
Luckily, there's still a way they can hire teams and scale efficiently without hurting their budget: by hiring a global workforce. Matthew Narciso, Managing Director at Superstaff, gives some reasons global firms should leverage a global workforce in episode 387 of the OA podcast.
How the labor market fares in 2022
Matthew agrees that the competition for labor "turned into an absolute knife fight" when restrictions started to ease, especially in the US. Companies experienced difficulty "[filling] any positions," especially for businesses in the service industry.
The Bureau of Labor Statistics stated a record number of 11 million job openings as of October 2021. Meanwhile, around 7.4 million people are counted as unemployed. An inevitable labor shortage could still occur with this scenario since "there were more jobs than people."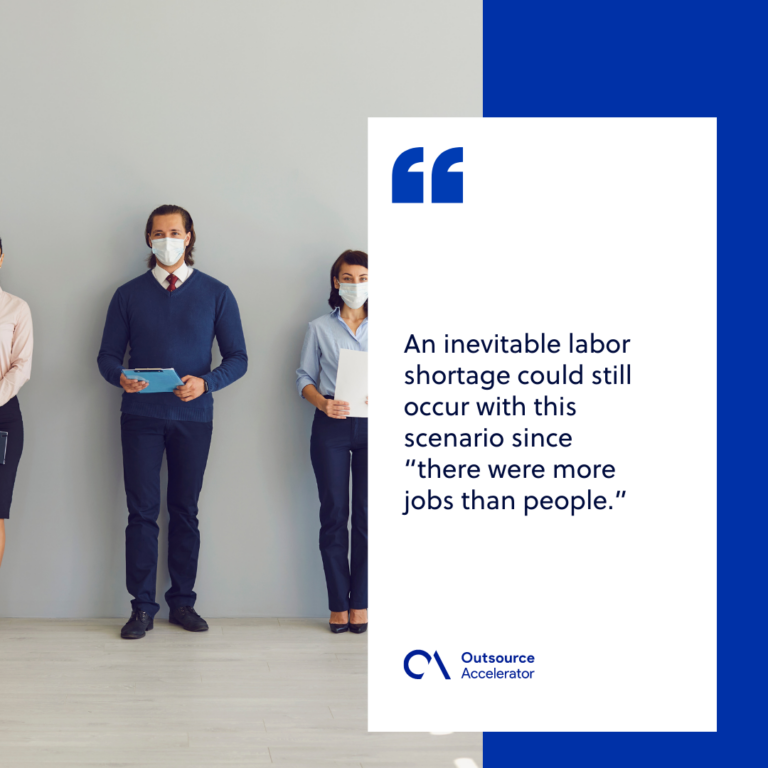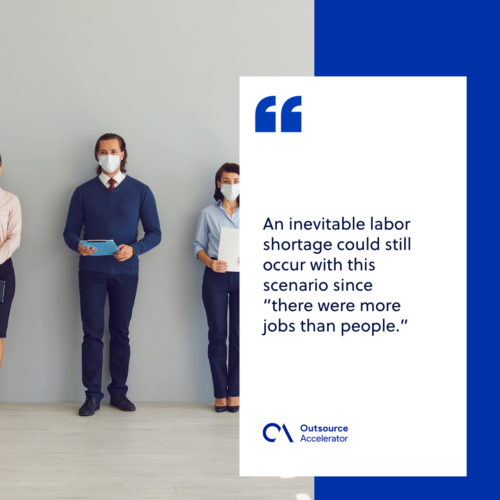 Reasons to leverage a global workforce
With the pandemic forcing remote work on businesses, companies have slowly realized that they can run their companies efficiently outside an office. This realization slowly made organizations comfortable with outsourcing and hiring staff globally.
More global firms are encouraged to leverage the global workforce, especially as we venture into the "new normal." Here are some reasons to do so.
Reduced attrition
Leveraging a global workforce can help companies have lower attrition rates. As Matthew observed in their Clark center, Superstaff has a record of 11 days of turnaround time on hires, quicker than the 42-day average rate on the East coast.
At the same time, outsourced teams can achieve a 2.5% attrition rate a month. This is more efficient compared to the US, which sits at around 60% to 70% annually.
Access to a specialized talent pool
Companies won't have to be limited to their cities or countries when looking for great talents. Through a global workforce, they can "scour the globe" for complex and specialized tasks they have to delegate. 
According to Matthew, leveraging a global workforce can help businesses "find a good middle ground" in terms of the competition for labor.
Cost-effectivity
Per Matthew, one of the reasons for labor shortage involves wage escalations. Specialized talents in the US keep getting more limited and expensive. For instance, security engineer positions in Seattle could start as high as US$400,000 a year.
Startups and small businesses can be safe from this wage gap by hiring a global workforce. This is since they can employ a highly-skilled team of engineers in India at a more cost-effective rate compared to the US. Wage increases won't be a problem, too!
Better productivity
One of the ways Matthew encourages companies to hire a global workforce is by looking at the pandemic setting. Organizations could run their operations more efficiently without sacrificing quality and productivity rates.
This also applies to a global workforce. Remote teams are more productive since they are dedicated to doing their work with fewer distractions.
More competitive local hires
Lastly, leveraging a global workforce helps cultivate "local talent pools capable [of doing] work on a global level." 
Since entry-level and complex tasks are delegated to experts offshore, local employees have the chance to upskill and develop themselves to take on bigger roles. This further helps in developing the business and their country's economy in return.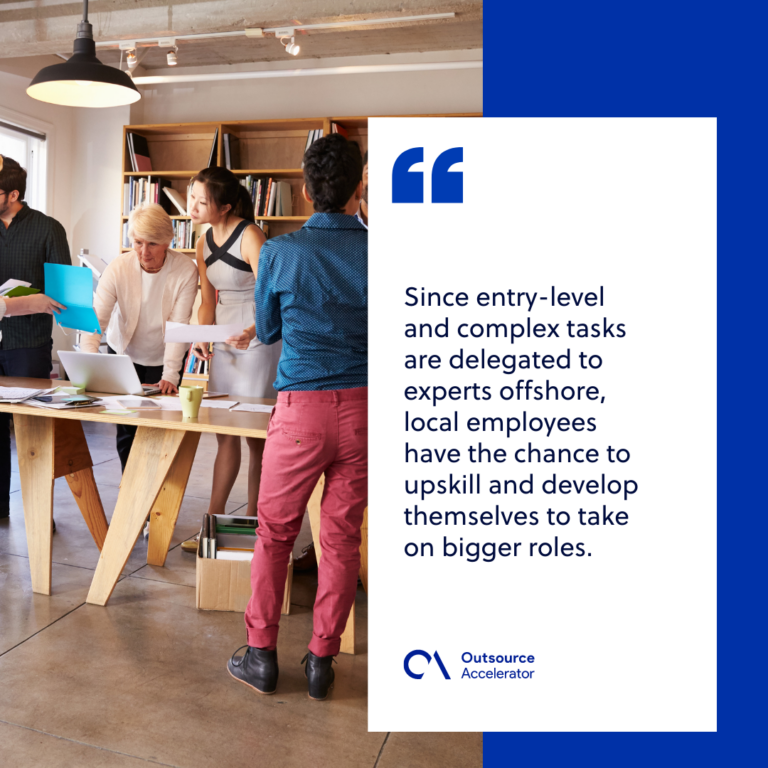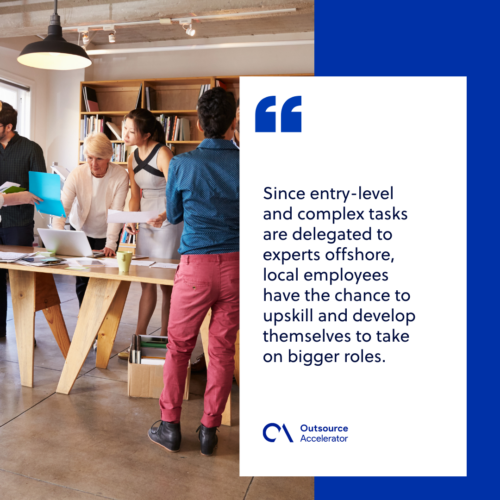 Superstaff's way of providing staffing solutions
Superstaff champions both onshore and offshore solutions to clients in the US and other parts of the world. Being an industry player for almost 13 years, the firm continues to expand its services by catering to small businesses and extending its operations in Latin America.
Superstaff recognizes that offshoring is "not one-size-fits-all anymore." This pushes them to provide different levels of services according to the needs of their clients.
Go to www.superstaff.com, email [email protected], or contact 1-844-92-SUPER to learn more about their services. At the same time, listen to episode 387 of the OA podcast.