20 Years of Outsourcing Evolution with Mike Meyer of Touchstone BPO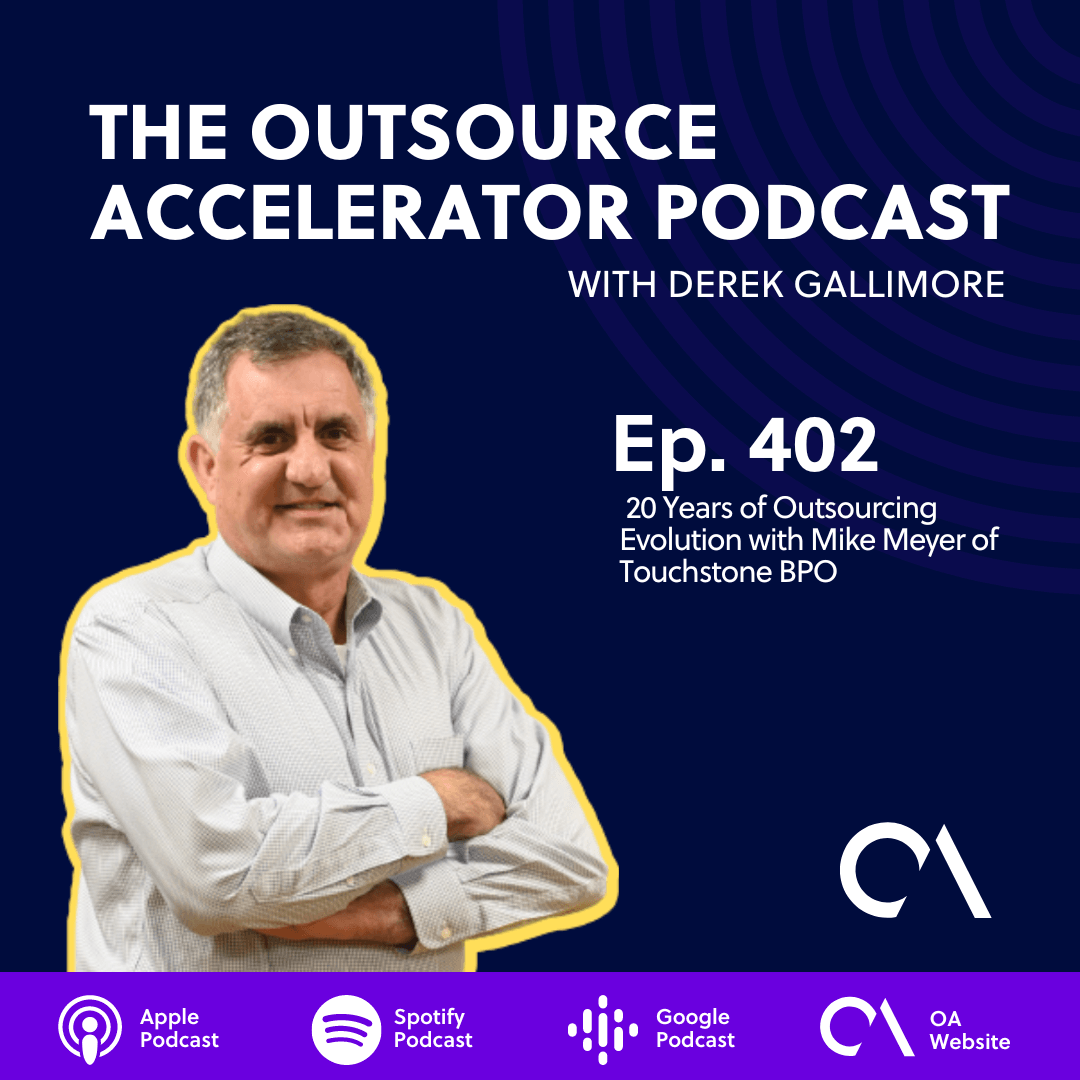 Touchstone BPO
Derek Gallimore talks with Mike Meyer, Chief Marketing Officer and co-founder of Touchstone BPO. Touchstone BPO provides call and contact center solutions for growing companies across several verticals.
As an industry player for more than 20 years, Touchstone has seen the evolution of the outsourcing industry. In this episode, Derek and Mike will look at how the industry has evolved, from its services to its client base.
In this episode, the OA podcast welcomes Mike Meyer, co-founder and Chief Marketing Officer of Touchstone BPO. 
Established over 20 years ago, Mike and Touchstone BPO have seen the evolution of the outsourcing industry in general.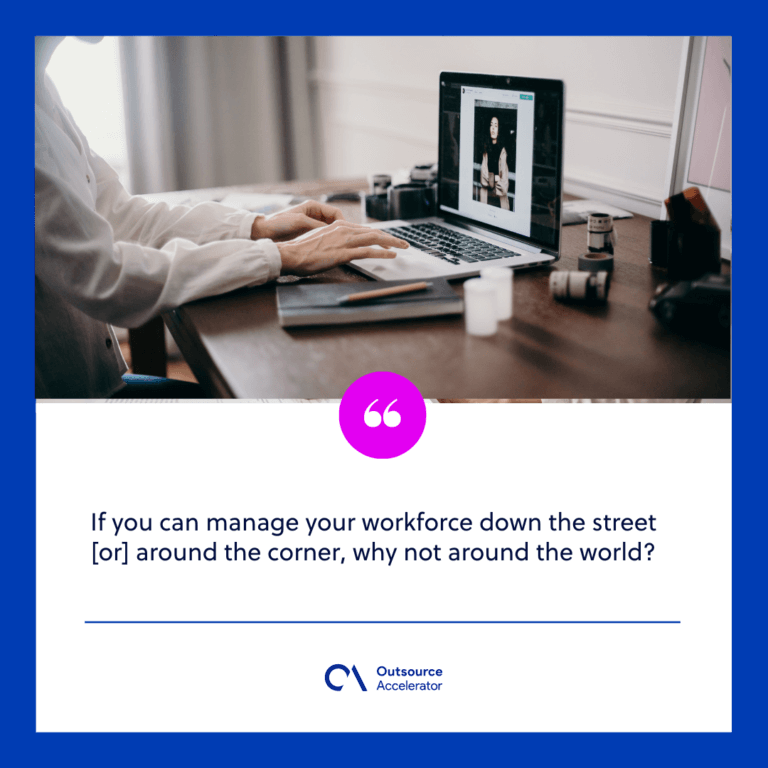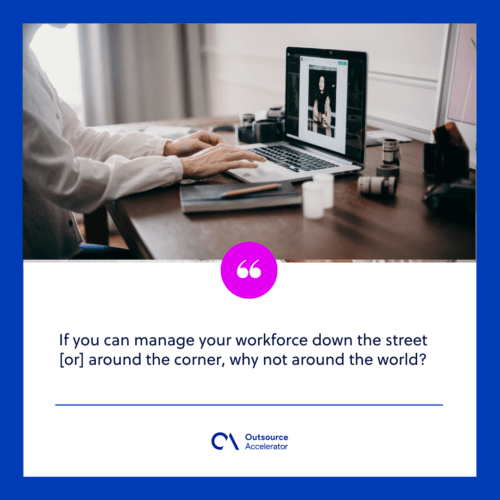 Mike on SMEs taking advantage of global employment
Mike considers Touchstone BPO as "the second chapter [of his life story]." He is fascinated to witness how outsourcing has grown into "a serious industry" where the Fortune 500 companies contribute to.
Small and medium businesses nowadays are learning to "get the same economic, skillset, and risk mitigation advantages that [enterprises] have enjoyed for [decades]." At the same time, they have learned how to manage resources remotely.
Mike admits that entrepreneurs take pride in "employing great [staff] and having [strong] relationship [at work]." This is why hiring staffing that they do not interact personally can be threatening to them and their in-house employees.
Though, it took 50 years for companies to prove that "quality technology, manufacturing, and workforces can be anywhere in the world if they are developed and managed correctly."
On the other hand, SMEs also take advantage of specialized skills, risk mitigation, and faster growth with minimal capital, especially in a recession.
The evolution of the outsourcing industry over the past 20 years
Mike agrees that the evolution taking place in other industries are applicable to outsourcing in terms of contact centers and business processing. He observes that BPOs have become "increasingly specialized."
Though, Mike also believes that outsourcing companies "[cannot always] do everything," highlighting the need to finding experts that understand their client's business instinctively.
To him, this requires BPOs to "be honest about what [they] can do" and invest in people and knowledge.
As for global employment, Mike agrees that the US recognizes being in a global economy, as evident with supply chain disruptions. At the same time, international companies now face labor shortages. These factors "created a golden moment" for companies on rethinking their options at work.
Mike shares that he encounters three types of CEOs as clients:
The disruptor

. True to its moniker, the disruptor "[wants] to transform the market [and] turn the supply chain upside down."

The dominator

. Meanwhile, the dominator "wants to win big" and is more competitive than its peers.

The acquirer

. Lastly, the acquirer is more focused on market cap and maximizing revenue.
Offshore companies including Touchstone provide different ways to increase profit for every client they have. Mike is confident that this value proposition "is met with an openness" in the US nowadays compared to 20 years ago.
How Touchstone wins their clients into outsourcing their services
Mike believes that "trust is painfully earned and easily lost," specifically with their clients. However, it can be earned with demonstrations over words.
For Mike, earning clients' trust is crucial in convincing people to let them do more. A good offshore partner that "gets involved with [companies], learns [their client's nature]," and shows their expertise is what business owners would love to have in their wing.
Meanwhile, businesses should innovate and "know how to feed [their] winners and cut [their] losers" to grow. Having smart outsourcing partners can "accelerate this learning curve" in a cost-effective manner.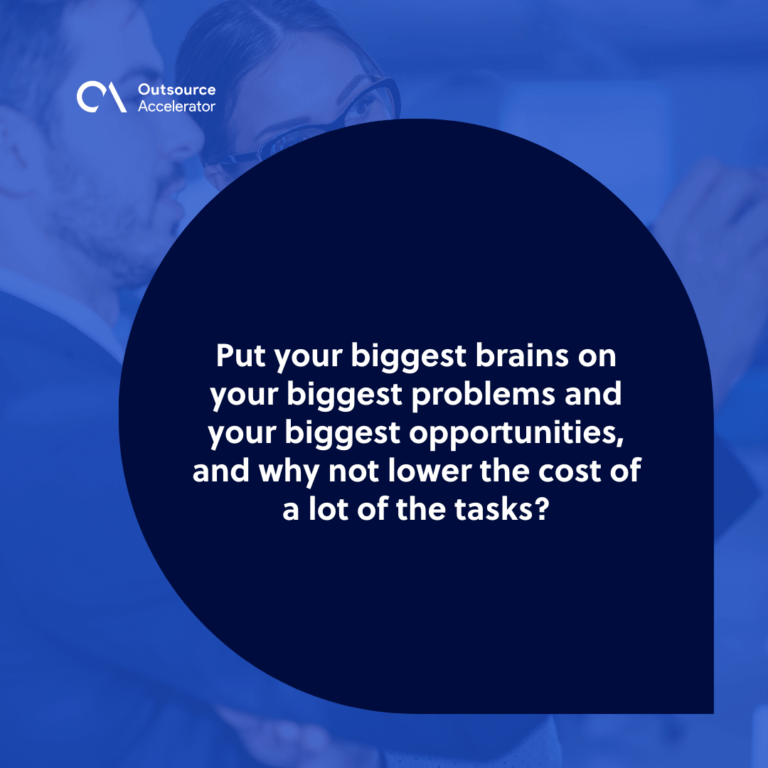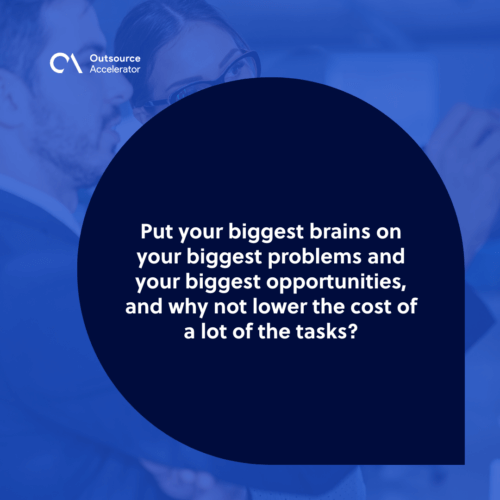 Touchstone's specialization and core services
Coming out of the financial services industry, Touchstone BPO diversified into call analytics and contact center solutions for other industries, especially the travel industry.
They specialize in providing call analytics, B2B lead generation, sales, and omnichannel customer service.
Touchstone BPO has several locations in the Philippines and Pakistan. Per Mike, the Philippines is the "best in the world at customer service" with its kindness, empathy, and desire to help people.
Meanwhile, their PCI-certified facility is located in one of their centers in Pakistan. Mike states that the country provides staffing that is "good at negotiation… smart, and analytical.
While the company does not offer other services such as bilingual support in Spanish and English, Mike advises interested clients to look into nearshore countries such as the Caribbeans or Panama for what they need.
In the end, Mike believes that "rightshoring is as important as offshoring" with the latter being "part of [the] mix."
Visit their website at https://www.touchstonebpo.com/ to learn more about their services and how outsourcing can benefit them.
Alternatively, Mike can be reached out through [email protected].
Listen to more podcast episodes here: