Guide to customer service – specialities within BPO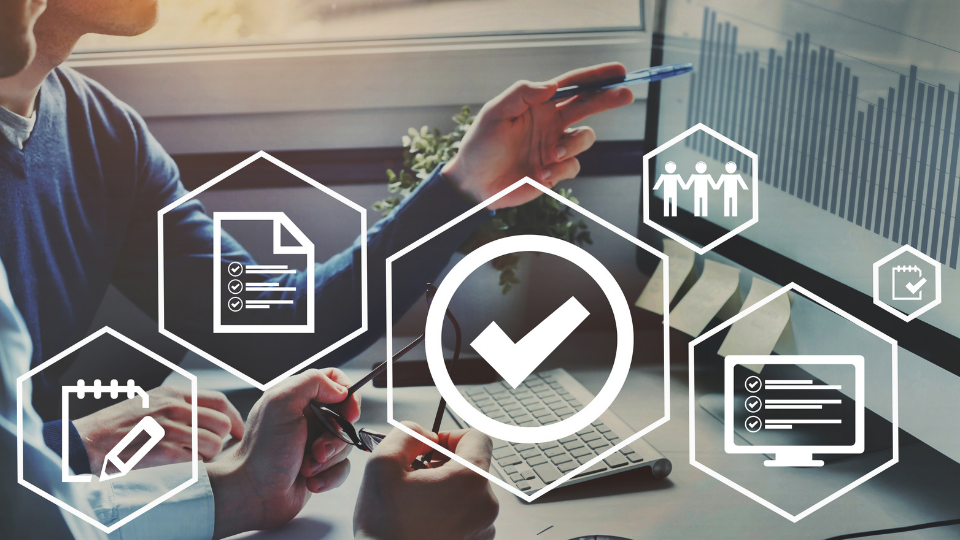 Customer service is one of the most important aspects of 'after-sales' customer retention. Word of mouth reviews and online forums are rife with discussions about how a company treats its customers after they have bought a product. Most customer indices place a lot of importance on service after-sales. How you treat your customers and assist them with their queries is a vital function. It requires the expertise of a staff that has been specifically trained to handle exceptions to take up this job.
You need the best possible customer service backup because:
Trust
The only way to keep people coming back to your services and products is if they trust the company. Seeing as how there are several close competitors to almost every product in the market, the only way to actually keep your customers loyal is if you earn their trust. Trust building happens mainly after customers buy the product and then have issues that you can fix or help them through.
Customers care more about service than price

It is a fact that price drives customer behaviour. However, if your product is inexpensive, but you provide a bad service, they will find better alternatives. Even if you do not have a price advantage, having a stellar service will make your brand a better option because of it.
Appealing to new customers
Before people invest their money in a service or a product, they are sure to research the pros and cons. Apart from being rational, today's customers are also well informed. There are a lot of places that a prospective customer can turn to before settling on a service that suits them. There are websites that are dedicated to rating customer service and people are quite frank about their experiences online, so if you want to appeal to new customers, one way to do this is to make sure you have the best possible customer service.
In some cases, depending on where the business is based out of, it is even possible for a dissatisfied customer to file a lawsuit against bad customer service, so that is also another reason to offer good service.
Customer satisfaction score
Customer satisfaction score is a way to scientifically measure how satisfied customers are with a product or service that you have offered and they have paid for. It is a simple calculation that is presented as a metric for businesses.
Why you need to measure customer satisfaction score
It is important that you know what your customer satisfaction score is so that you know how good your service is. It involves all steps from the beginning, including how they are able to contact you, all the way to what they feel about your product after they have bought it. The most important reason as to why you need this metric is because it can tell you where you need improvement and where your service is lacking.
Apart from that, here are a few pointers as to why you need the CSS:
Point of differentiation
Imagine two companies that sell the same product, mobile internet. Their prices cannot be too different and the overall prices are only marginally different. In such a case, the company with better customer service will be able to easily corner the market. Customer satisfaction is the key to a great business strategy. New customers will also get drawn to accounts of people getting great service. We have all heard several stories of companies like Amazon taking the extra step in providing much better service than expected. It draws many people towards their service and it differentiates their service as being more than just a delivery company.
Customer lifetime value
Lifetime value is the total duration of time that a customer stays with you. Over the duration of their association with your company, they bring in business. A large number of customers, especially ones that receive a good service, will stick on to the company and act as influencers, bringing in a lot of customers for you. A person that stays for 5 or more years with your brand is going to get comfortable and stay with you, all the while raking in money for the company.
A satisfied customer is likely to bring in 14 times more revenue in that time than a customer that is only somewhat satisfied. A high CLV is indicative that your marketing returns are strong.
Negative word of mouth
People love to complain and negative reviews are actually a lot more popular and spread faster than positive ones. Bad word of mouth is really impacts any company. It is out in the open and can slowly hurt your brand from the inside. It is quite difficult to rectify negative publicity. While it is not possible to satisfy some people, it is possible to give great service to most.
More economical to hold on to customers
Any which way you see it, holding on to existing customers is always easier than getting new ones. You cannot do better with new customers if you don't already have existing ones. Also, there is a big chance of your existing customers bringing in their families and friends, something that not many marketing campaigns can easily accomplish. Also, trying to move customers from one brand to your own is not easy, they are probably comfortable in their own space already.
All of these pointers can be measured and regularly monitored by the use of a customer satisfaction score. It is an important metric that every customer facing company and service should be using to create robust strategies.
Customer service outsourcing
Customer service is one of the most popular branches of business that gets outsourced. There are several advantages to moving your customer facing services off site. There are two types of services that are offered in terms of customer services- voice and non-voice. Of these, voice can be either sales related or technical backup. Non-voice is normally email correspondences and live chats with customers.
Why it is a good idea to outsource customer services
Communication technology has reached a point where it is easy to reach out to people from all over the world and at rates that are very cheap and sometimes free. It has made it possible for companies to make use of talent from all over the world, synced with their business needs. There are many thousands of trained professionals who can handle pretty much any query that a customer has. It will be simpler for a specialist team to handle such situations rather than train a whole team in-house and eat up office space just for this.
There are several options where you can even choose the level of service that is deemed apt. Many companies leave all of their service backup work to professionals in a different country, others have only a certain number of services taken abroad while keeping certain aspects in-house. Call centres are high-performance workplaces that have the capability to answer, process, and provide solutions within stipulated time frames. With hundreds of competent staff members working simultaneously, call centres have a really high rate of output.
How it works
Voice
Voice-based services are those that involve directly speaking to the customers. The two types of voice services are inbound and outbound. Inbound services are those that involve the call centre receiving calls from the customers and outbound services are when the call centre makes calls to their customers. The voice calls can either be through land line phones, making use of internal servers or through a VoIP service. Cloud-based services are also gaining prominence now.
Sales
Sales is one of the more popular voice-based services in use now. Selling is a unique skill that requires a fair bit of training and skill. While it can be developed in-house, it will take time and cost a lot of money. The better alternative will be to outsource this function. There are ready-to-go sales teams with years of experience in various industries that can take over immediately.Outsourcing sales also give you the option to test the market. There are various sales options and styles, you can spend the time to perfect your strategy based on the feedback you get from your off-site team and run them with the numbers on-site. By having professionals take care of an important function like sales, you have the option of directing your energies to other functions that are a lot more pressing and things that you actually have expertise over to manage.
The necessary infrastructure that is required to start up and operate a full-fledged sales team may not be possible to put together. In such cases, it makes sense to outsource the process to a call centre that already has all of the needed hardware and staff. Simply hiring a ready-to-go team makes perfect economic sense. The rate of growth that can be expected from such a team is high, sometimes higher than what you can expect from a fresher in-house team.
Technical
Technical support is something that not many companies feel comfortable in giving out or outsourcing. There are several reasons for it, such as quality control. While these concerns are valid, you need to remember that there is a clear cost advantage of having your technical support placed overseas. Countries like the Philippines are filled with a workforce that is technically strong, highly motivated, and well-educated. Technical teams here are highly qualified to handle most of the queries that your customers can come up with. Their knowledge and experience in the field from handling technology and being an integral part of the whole process from design to execution makes outsourced teams the perfect choice for anyone looking for tech support.The issue of scaling up the process can also be accomplished quite easily if needed. You can get the off-site team to increase their staff at short notice and they should be able to handle it without any issues whatsoever. Scaling up and down is up to the operator of the contact centre and they will need to be able to accommodate and justify their staff based on the service level that has been agreed upon.
Non Voice
Non-voice processes are the ones that do not require direct contact with customers over the phone. They are usually technical in nature, but can also be projects where they respond to customer queries through indirect means, but will still maintain a one-to-one-communication.
Email and chat

Emails and real-time chat are two of the better ways in which customer queries can be handled. There are a lot of advantages to a real-time chat that makes it, in some ways, better than an inbound phone call. There are several tools and web-based applications that can handle these customer-related queries and resolutions can be brought about just as quickly as a voice process. Many companies are moving to this form of communication with their customers depending on the nature of the client call.
Website orders

Website-based orders are the ones where you receive and respond to orders placed directly online. It works not only for shopping sites but also for websites that offer information and other KPO-based outsourcing platforms. Content and web development, for example, is a process that a customer can leave on your website while your off-shore team responds and does all the work related to each order.
Interactive Voice Response (IVR)

IVR is a system wherein the customer calling for help will be met with an automated voice or keypad activated system. It is a way to keep customers informed without needing direct contact. Most IVR platforms will have the option to speak with a customer service executive directly, but there will be enough options to solve most cases without the need for human interaction. Smart IVR systems are constantly evolving and improving their services through automated learning processes which can be handled by an offshore team.
Automated call-backs and call routing
Automated callbacks are services that have people calling in and registering a complaint while they get responses from the contact centre. It is an effective way to regulate call traffic while responding to all queries.
All of the above-mentioned services can be handled by a team that's off site with the same level of professionalism and even better efficiency than what you can achieve in-house. That is because outsourcing these processes will give you the opportunity to have well-experienced staff that have years of experience handling customers with related complaints and they are able to handle exceptions quite easily. It saves time and a lot of overhead expenses that go with training and staffing.
Apart from the voice and non-voice processes mentioned, KPO services, data management, banking, medical transcription, and accounting processes are also popularly taken off site.
Customer service outsourcing rates
Possibly the most important and often quoted reason for outsourcing customer services is the cost. What is the actual cost of outsourcing vs the cost of in-house hiring?
First, you need to understand that, in-house employees will need to be paid for 100% of their time. They will be part of company rolls, and you will pay for 100% of the hour. An agent hour is the time per hour that an agent is active. For in-house staff, you will pay for 100% of the time, for outsourced agents, that reduces to only active time. Typically, outsourced agents are active only for about 85% of the hour on average. That includes coffee breaks, meal breaks, training time and the time spent waiting in case of an inbound process.
Second, there will be an overall drop in the number of full time employees (FTE). The main reason for this is that a really good off-shore partner will have:
Efficient call distribution because they will have the bleeding edge in terms of contact centre technology.
A way to process shiftable tasks in such a way that all call traffic, both during peaks and troughs, are handled effectively.
Cross training programs that ensure all staffs are comfortable with most of the tasks, redistributing people within and amongst teams becomes easier.
By doing all this, your need for FTE's reduces dramatically in your base of operations. If you find a really good partner offshore, your customer service wing can be entirely shifted there.
Another important cost saver is the risk that your offshore partner bears. Think of the risks involved with the recruitment of personnel and upgrading of technology, all of that will be shouldered by the partner that you will work with. The actual cost savings start showing up once you realise how the 'all-in' concept of outsourcing works.
Outsourcing customer service to freelancers
Perhaps, the biggest case for hiring freelancers in an outsourced setting, apart from the obvious matter of cost is that freelancers in this field are proficient workers and are able to handle customers from all walks of life. Customer service-related freelancers are not committed to one company, so have the exposure of working from different places and for different markets around the world.
The short term commitment of freelancers is something that is not often spoken about, but is their best quality. Think of a scenario that often pops up in a BPO where for one or two quarters, there is a need for a very specific set of skills, but after that, you can get back to your business as usual. You only need find a freelancer that is willing to work for you at that time and leave once the project wraps up. Even if they are paid a bit more than your full timers, the cost will be justified because the overall costs are drastically reduced. Another way to utilise freelancers for Customer Service roles for small businesses is that they can be tapped to cover your business during Weekends, only paying them for work rendered during those 2 days.
Freelancers are also relevant. Think of the way many call centre workers quickly form habits and get comfortable where they are. A freelancer cannot afford that luxury. They are highly dedicated and possess skills that might not be so easily available with your own staff.
Tips on outsourcing your customer service
While it seems like a no-brainer to immediately call and hire an offshore team to handle your customer service work, take some time off and properly research the issue. Here are a few things that you need to keep in mind before hiring a contact centre.
Audition
Make sure you have a full audition of the way your prospective contact centre will operate should you choose to hire them. By doing this, you will get to know the general vibe of the place, how they are able to handle their work and even call in and find out how far they are able to help with issues.
Know what you will lose

However good your BPO is, there are certain aspects that cannot be replicated offshore. The personal touch that you have with your clients may not be possible when they are calling a company halfway around the world. What you can do is work closely with the teams and ensure that the communication between customer services and the rest of the workforce on the site is smooth.
IT vs EQ
In many cases, you are sure to receive the best in terms of technical support, especially when it comes to people calling inbound services. They really know their tech. The issue comes with the emotional aspect of the business. Contact centre workers are, often times, unable to perform this task, not because they are incompetent, but because their job is to help fix the situation, not the way the customer feels about it. That's why it is important to develop a system where there is an undertone of empathy along with technical prowess when handling customers.
There are several reasons why it really is a good idea to move certain operations to a contact centre. If you are setting up a business and feel that you need to look out for a contact centre, make sure you are well aware of how it works.