Definition
What is order processing?
Order processing is the sequence of steps to gather a customer's data, encode their order, and pass it on to another department for fulfillment. Depending on the industry, fulfillment can take the form of shipping or bookings and rentals.
Further, depending on the scale of the business, business owners can choose to leverage technology to speed up order processing and use data science techniques to better understand their customer base and predict inventory and sales trends. 
Some business owners, however, prefer to use more traditional pen and paper processes for their lower upfront and maintenance costs.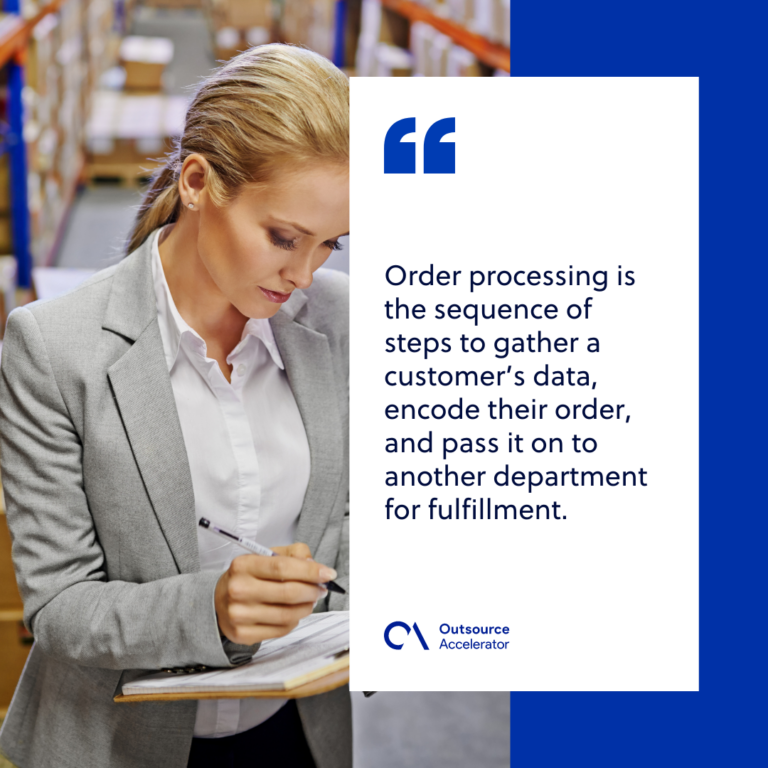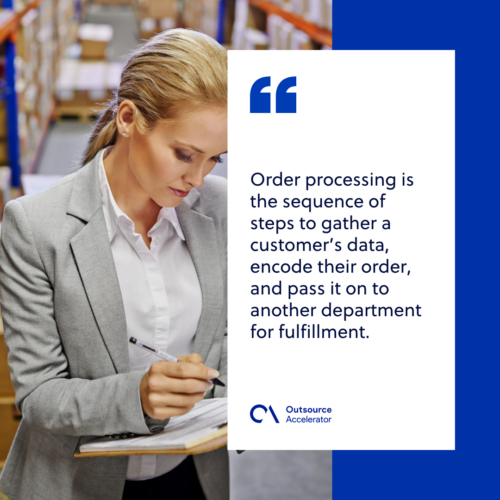 Why is order processing important?
Order processing is crucial since it leads to more revenue and better customer service. Order processing manually wastes time and money, whereas an efficient order processing system saves time and lowers overheads in the business process. 
As soon as you use an order processing system in your business, you'll be able to scale your business without becoming overwhelmed with customer messaging regarding inquiries and complaints.
Order processor definition
An order processor is in charge of keeping track of a company's database platform. Responding to customers' questions and concerns, processing orders, handling payments, and confirming order information before shipment. 
In addition, order processors guarantee the quality and quantity of the products to avoid order delays and customer complaints are all part of the job description. They are responsible for updating inventory data, preparing bills, and resolving billing issues. 
Order processors work closely with delivery drivers and dispatchers to ensure accurate and timely delivery confirmation. They require computer abilities and strong communication skills, particularly when dealing with consumer criticism on services.
Outsourcing

order processing

Order processing can now be digitized for a considerable price due to advances in telecommunications technology and cloud-based storage. Finding the skills to use the data from digital order processing is a much more cost-effective alternative for small business owners because of outsourcing.

Thanks to advances in telecommunications technology and cloud-based storage, order processing can be digitized much more cheaply. 

And thanks to outsourcing, finding the expertise to leverage the data from digital order processing is a much more economical option for small business owners.

Outsource Accelerator provides you access to great order processing specialists that you can outsource from the Philippines starting from $6 per hour, where you can save up to 70% on staffing costs. We make it easier for clients to learn about, and engage with back-office outsourcing.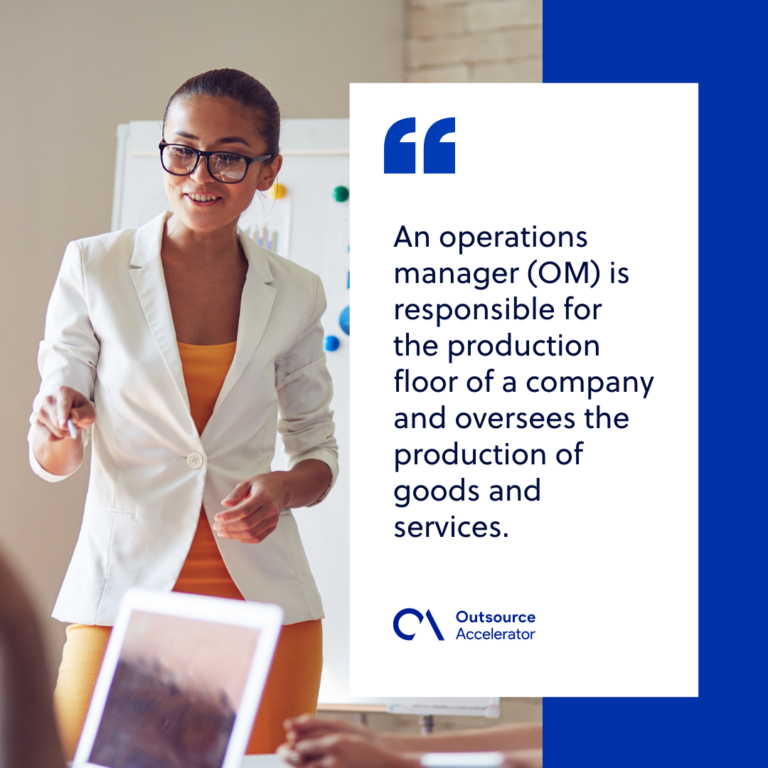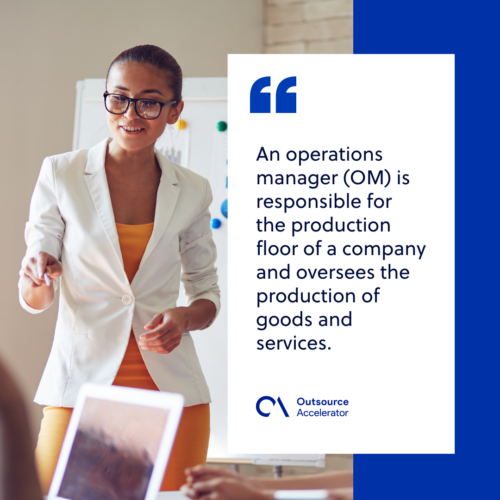 Does outsourcing order processing work?
The pressure of managing and maintaining an order processing and fulfillment system is eliminated when you outsource order processing.
One of the advantages of outsourcing order processing is that you won't have to appoint, train, or deploy customer service and fulfillment employees because the offshore model will take care of all.
Further, overcoming personnel and resource attrition, as well as shorter turnaround times and higher efficiency and quality, are benefits of outsourcing order processing.
In addition, order processing enables you to focus on your core business tasks such as sales, marketing, and product development.
Why your business should outsource order processing services
Here are some reasons why businesses need to outsource order processing services:
Help make data-driven decisions 
When data is distributed across various platforms, it's difficult to keep track of it. Order processing makes it simpler to assess available data and make data-driven choices by allowing users to access all sales order data in one location.
Since you can see the entire process, order processing makes it easier to recognize real-time issues. Making data-driven decisions can help companies save money for the business. 
Further, fixing even the smallest inefficiency may drive supply chain efficiencies and have a big impact on the bottom line when order volume is high.
Saves time and effort
When you started as an entrepreneur, every hour you spend analyzing fulfillment difficulties is an hour you might be spending on more strategic tasks such as product development or brand growth.
It's a good start to do everything yourself, but order processing will be a big help to better understand your customer and increase sales.